Gomi 'Collection One' Bluetooth Speakers Are To Be Marbled for Their Circular Design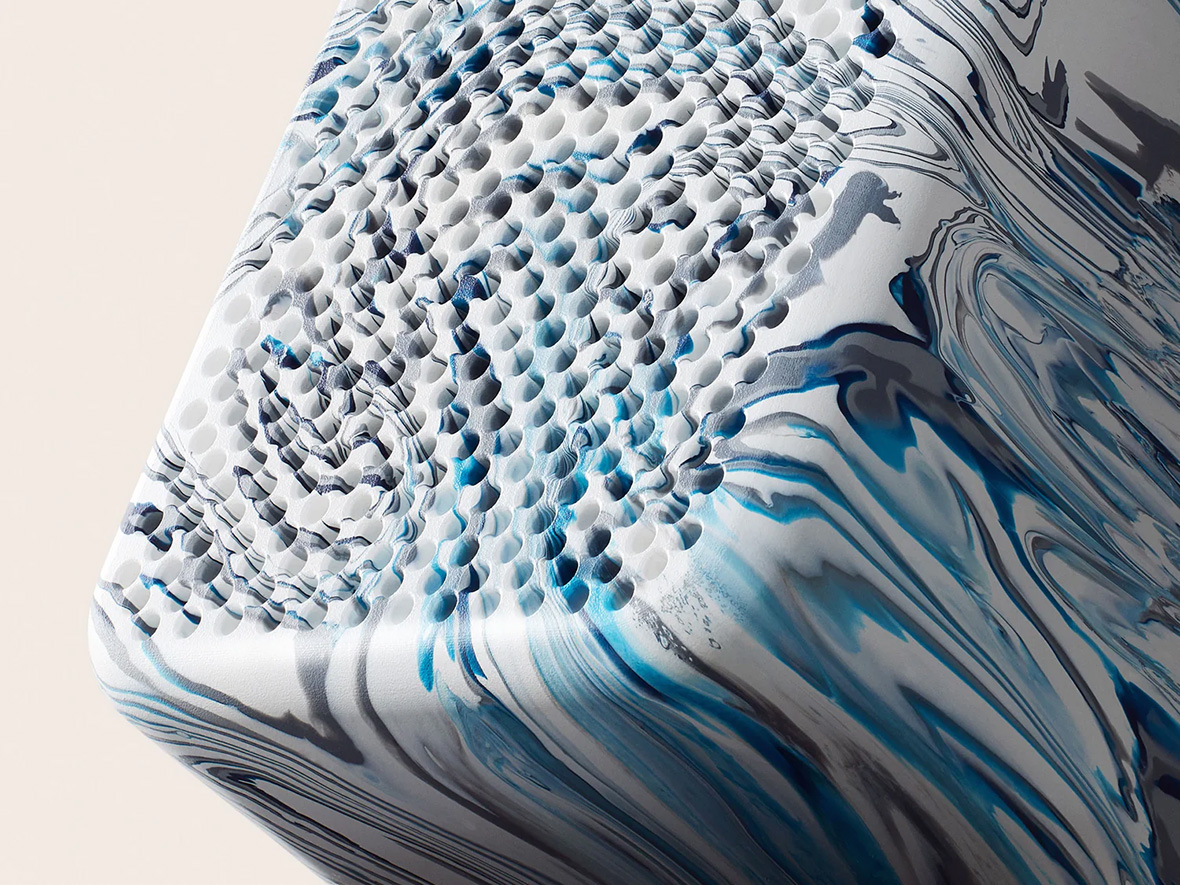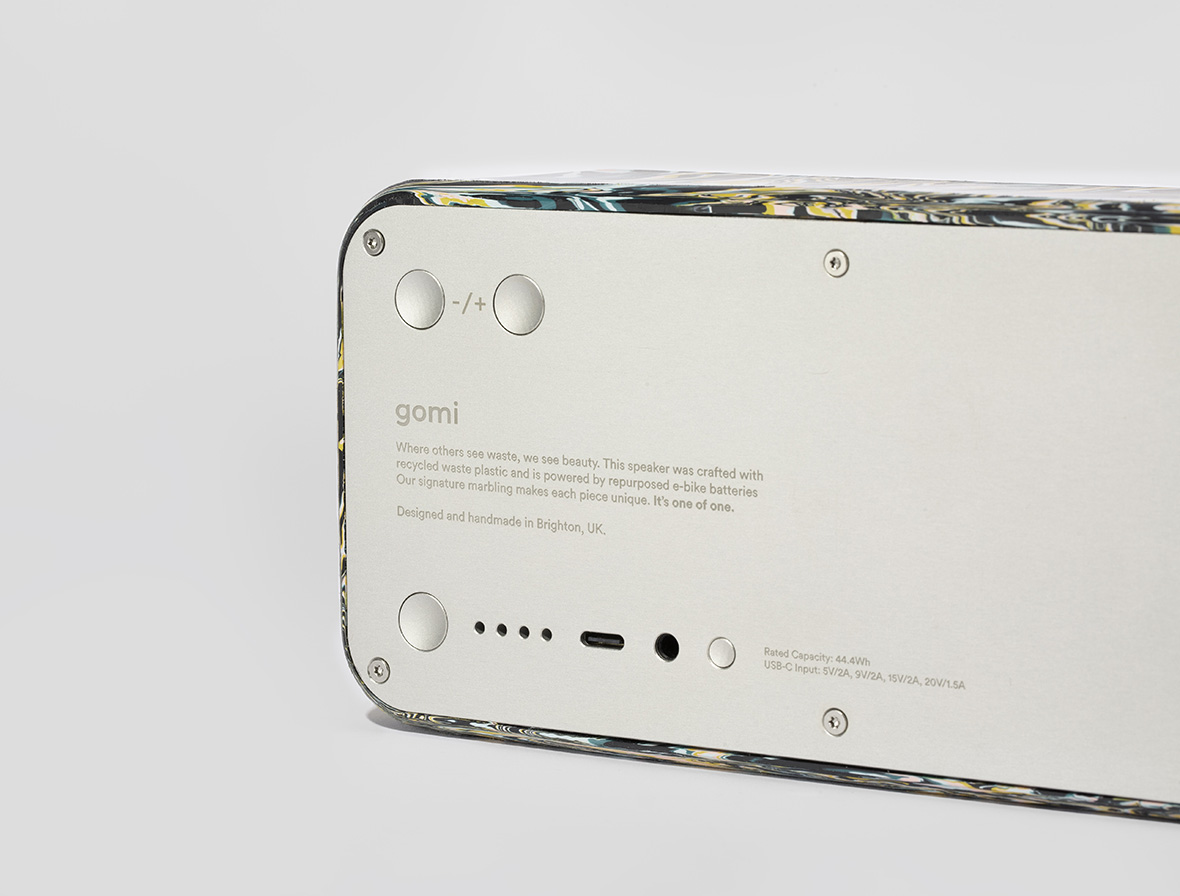 Gomi 'Collection One' Bluetooth Speakers Are To Be Marbled for Their Circular Design
1/8 Photos
2/8 Photos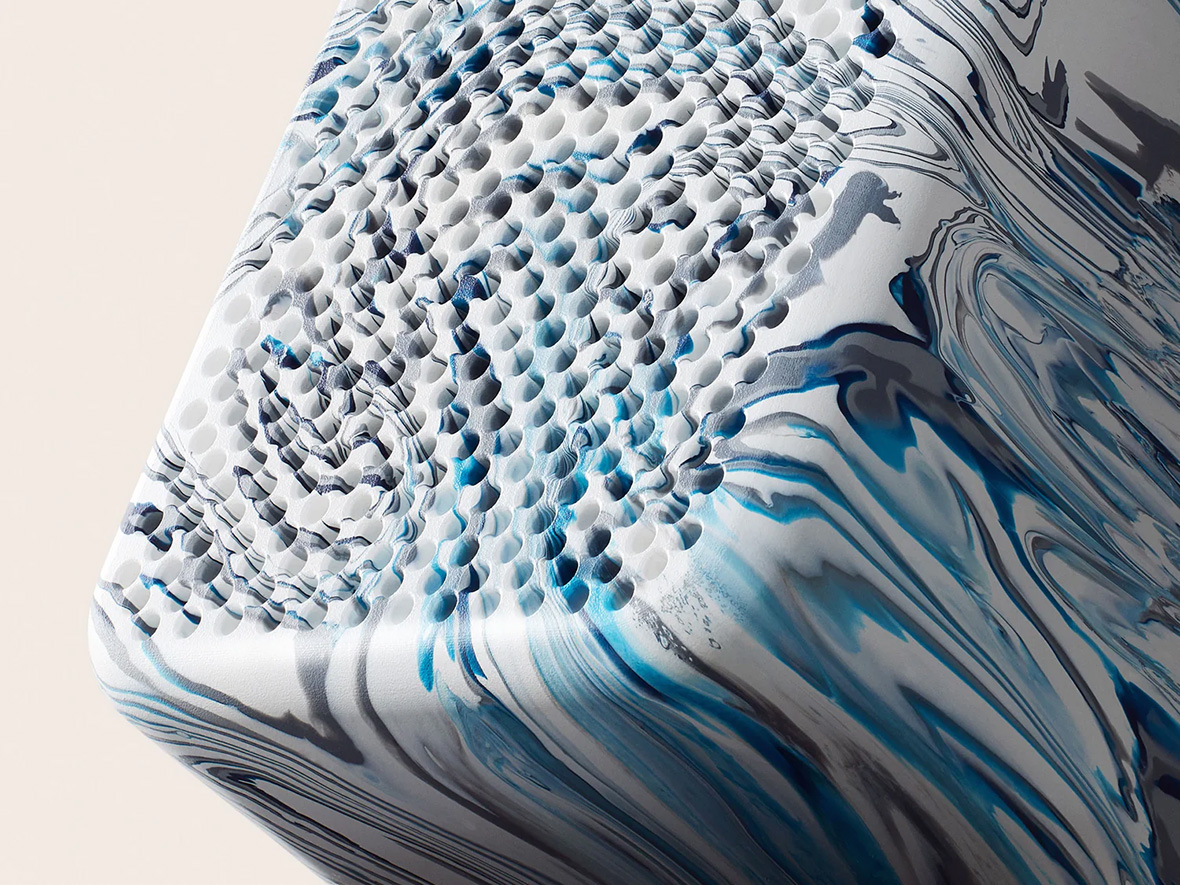 3/8 Photos
4/8 Photos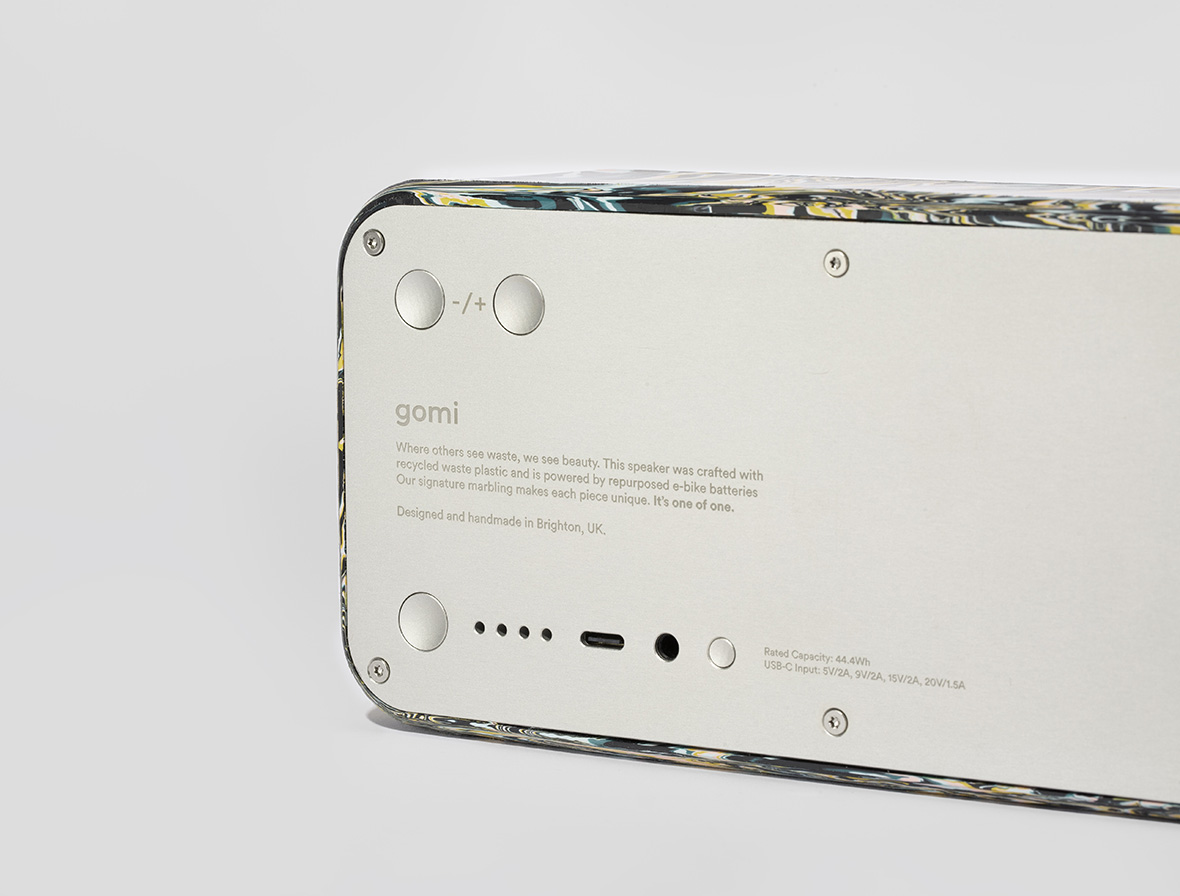 5/8 Photos
6/8 Photos
7/8 Photos
8/8 Photos
If one man's garbage is another man's treasure, then UK-based design studio gomi's efforts to transform 6 tons of LDPE plastic (aka bubble wrap, food packaging, and plastic bags) into marvelously marbled, minimalist portable Bluetooth speakers may prove to become a treasure trove for the design studio aiming to merge carbon neutral sustainability with audio bona fides.
Named after the word 'waste' in Japanese, the Brighton studio is launching collection one, a limited series of portable Bluetooth speakers swathed in a swirl of colors, a marbled design that isn't merely aesthetic, but the result of incorporating plastic waste that otherwise would have festered for eternity in a landfill – the equivalent of 44 recycled plastic bags in every speaker manufactured.
Furthermore, instead of relying upon virgin lithium batteries to power their speakers, gomi collection one speakers use e-bike lithium batteries salvaged and reconditioned to see yet another day.
The limited edition collection features three colorways, with every speaker completely unique in their marbled design, a 'one of one' numbered edition – the design finish equivalent of a fingerprint. The 5.0 Bluetooth wireless speaker's specs include an impressive 32-hour battery life and can also be used connected to a source via AUX input, as well the option to pair them to operate together.
Gomi co-founder and Chief Design Officer Tom Meades notes the colorful and vibrant design balances both an expressive art world vibe with a functional minimalism. "We think of our aesthetic as a collision between Dieter Rams and Picasso and it's the fine balance between the two that can be seen in collection one," says Meades. "Our obsession with circularity underpins this, taking the lead at every step in our design process."
The brand's core ethos is one that perpetually challenges the team to design products where the consumer is empowered to believe they've purchased an item designed to last, abstaining from the use of glue adhesive to permit for a more modular and repairable approach to consumer electronics.
Gomi's 'collection one' is a limited run collection and available now for $389 exclusively at the gomi website in Panther, Ultraviolet, and Avalanche.