Just a short six months out of the gate, Good Thing is set to launch five new products with the help of several designers and their American manufacturing partners. Each product in the collection is a bit unique which gentle suggestions of how to use them, but they encourage you to interpret them on your own.
General Bucket, Bowl & Tray by Good Thing: Three unique volumes united by the same handle, the General series offers various containers for any kind of use.
Field Candlesticks by Sam Anderson: Made of hand painted wood, the minimalist forms mimic industrial forms.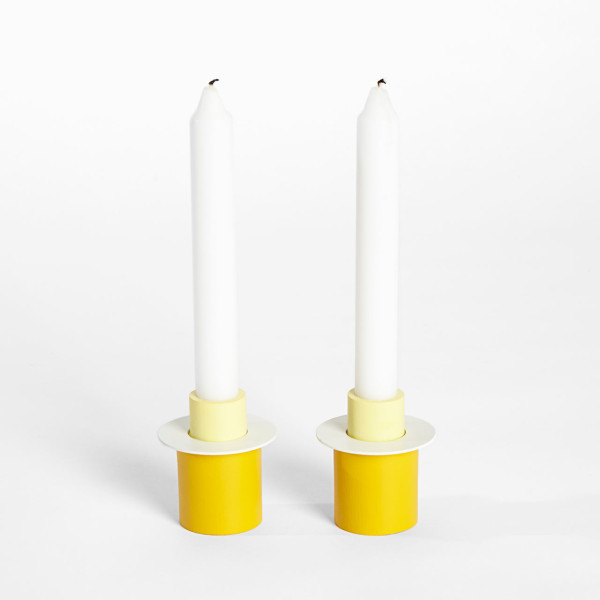 Mini Container by Daniel Emma: Two solid, geometric forms are combined to create a small container with a lid.
Paper Display by Jamie Wolfond & Sam Anderson: With a gentle curve, it displays your magazines, loose paper, or recipes.
Offset Mirror by Jamie Wolfond: A frameless mirror that softly projects a shadow behind it on the wall.
Photos by Alyssa Kirsten.