We paid a visit to textile designer Johanna Gullichsen's shop during Helsinki Design Week and it was most impressive. The Finnish company creates woven fabrics in Gullichsen's signature patterns that you can purchase, but they also turn them into an assortment of bags, pillows, and various kitchen items.
They mix color and geometric patterns to form the bold fabrics that make up the collection, each being extremely high quality.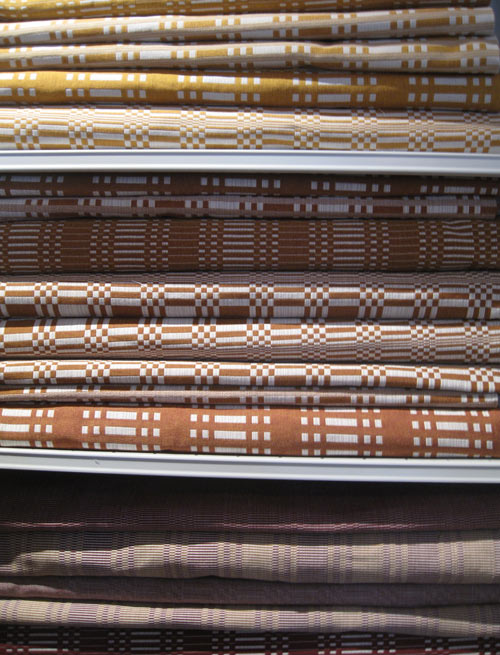 We were lucky enough to meet the designer herself and here she is sitting in a chair that's covered in her fabrics.
This wall covering that hangs in the back of the shop was done by artist Eleonora Del Bono and features pieces of Gullichsen's fabrics.
Design Milk's trip to Helsinki Design Week was provided by the Ministry for Foreign Affairs of Finland.

Design From Around The Web