Melbourne-based design collective Groupwork works together to seek design solutions for the small things we all use everyday. They just launched their 3rd project, called Simplify, which brings flexibility to bathroom fittings and accessories that normally don't have any. The new system aims to simplify, hence its name, our everyday bathroom rituals.
Their elegant, solid brass towel rack is easy to install and remove to place elsewhere. The best part about it is that it's designed to hold accessories that slide right on to address your other needs, like a block to hold your soap or a vessel to hold your rings while you shower.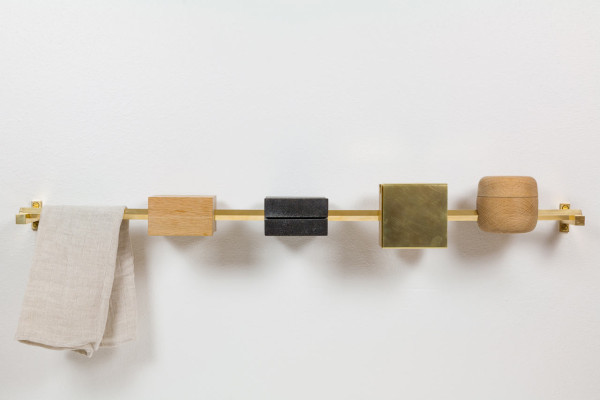 They've also designed a matching toilet paper holder to round out the collection.