I see a lot of iPad products, but not a lot like these. Grove's 3rd generation iPad case is simply gorgeous. Hand-crafted in their Portland workshop, this hard bamboo CNC-milled case has coated with three coats of a natural citrus oil and wax blend and an ultra-suede lining. But the icing on the cake is the felt or leather cover.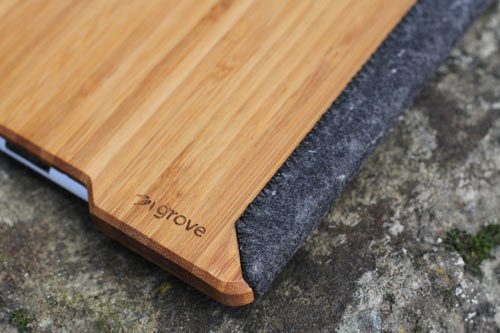 The leather is all-natural, American-made, vegetable-tanned and the high-end wool is imported from Germany. Held together with magnets, there are some details on the case that make it very, very nice: for example, the wooden power button and the nice speaker vent.
You can also get custom images engraved on the bamboo or special illustrations from Grove's exclusive Artist Series on the cover.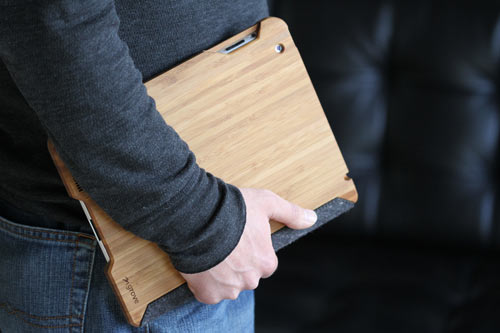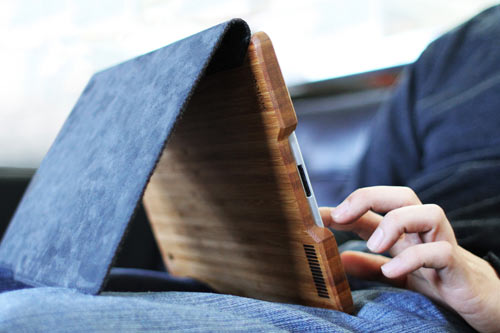 Design From Around The Web