Located in the suburbs of Beijing, China, the Haitang Villa is a three-story townhouse full of visually dynamic spaces, including three dining rooms and two tea rooms. Designed by Arch Studio, the concept scales back to display minimal decoration and a fairly simple and natural palette of materials. The basement and ground floor are connected and are open to receive visitors, while the top floor is for daily living and even has a separate entrance.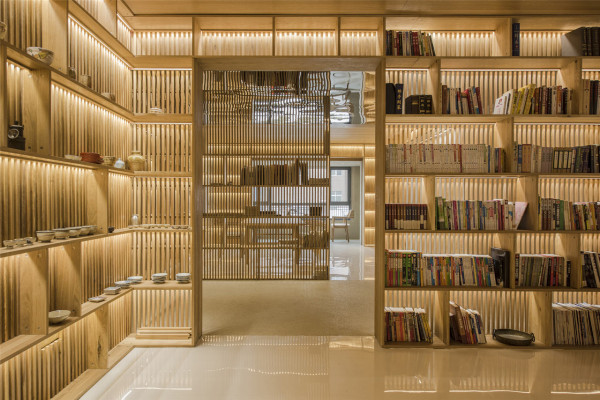 The entryway, living room, and study are sheathed in wooden grill-like walls complete with bookshelves for display. The slotted panels allow light to penetrate and give the illusion of space. We think it looks like a library!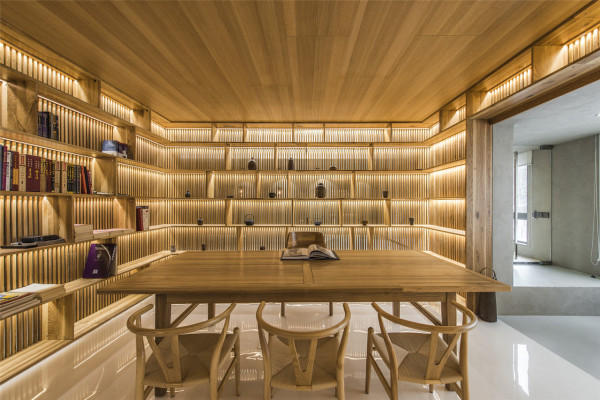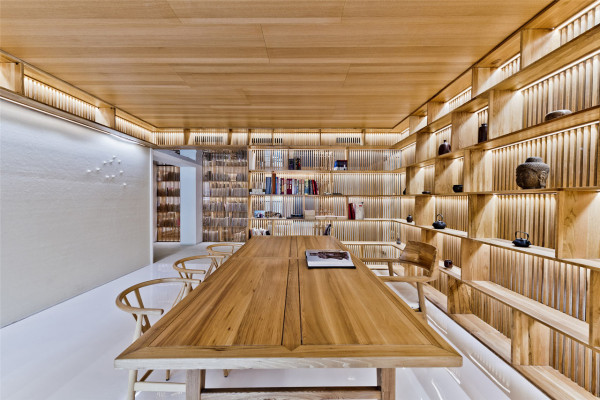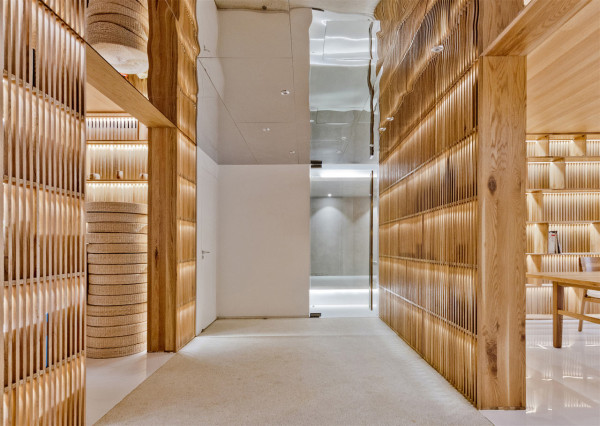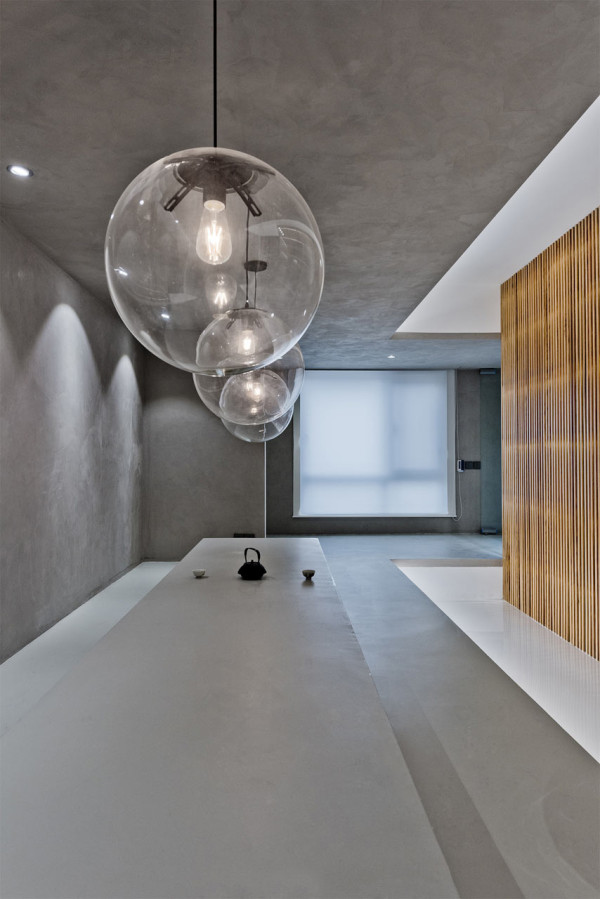 In the ground floor tea room, they used gray cement paint along with a custom concrete countertop resulting in a minimalist space.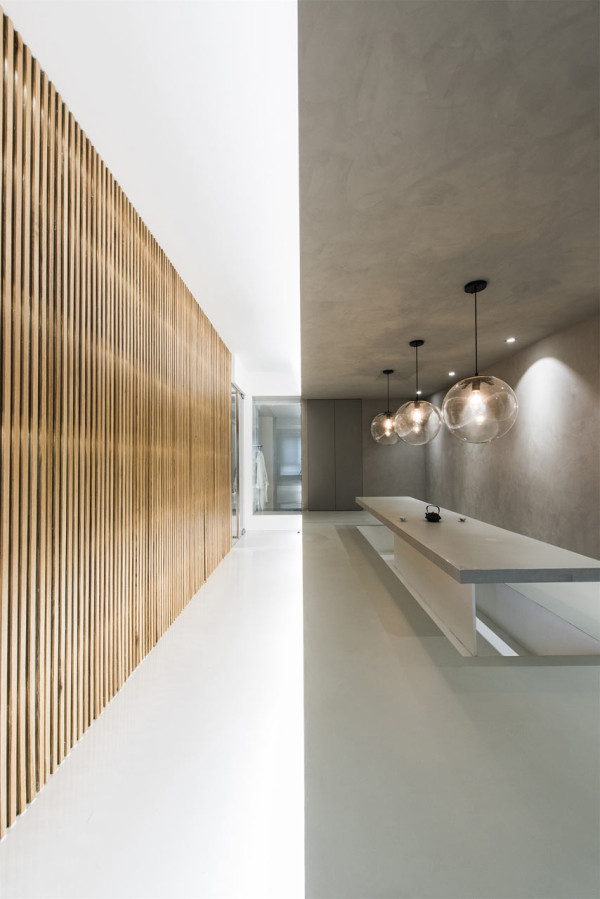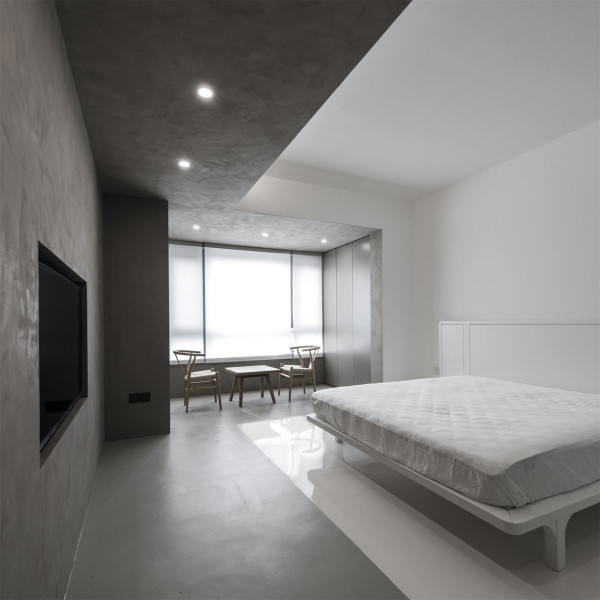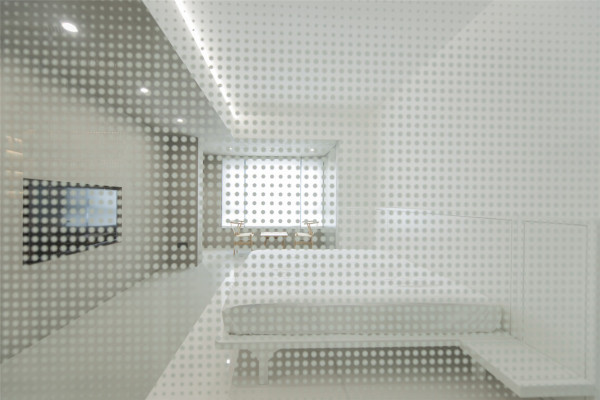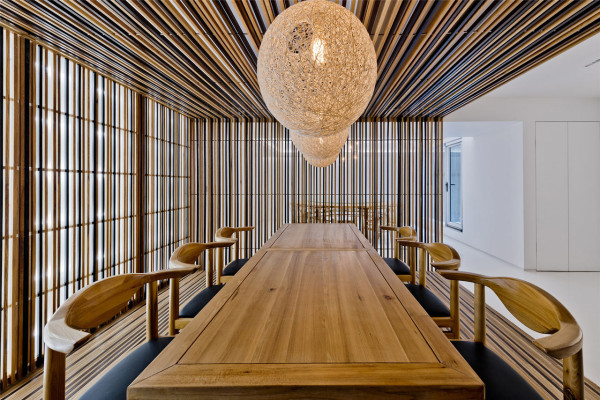 In the small dining room in the basement, the room is surrounded on all but one side with strips of various kinds of woods to create a cozy setting for six people.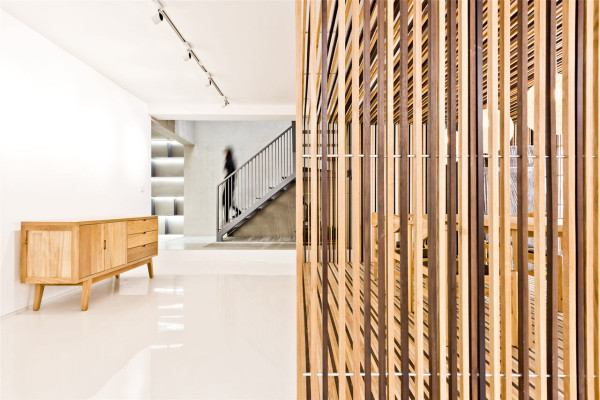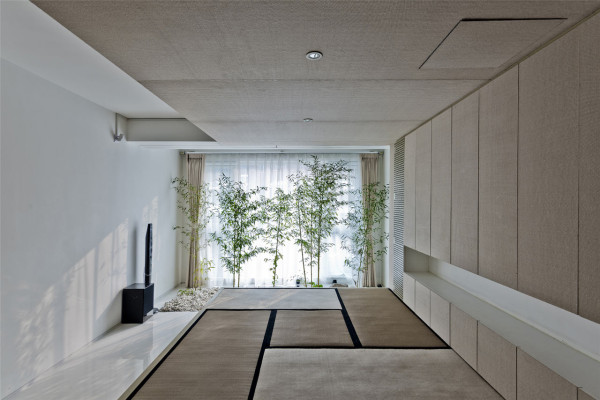 In the guest room, they created a bamboo garden helping to soften the neutral space.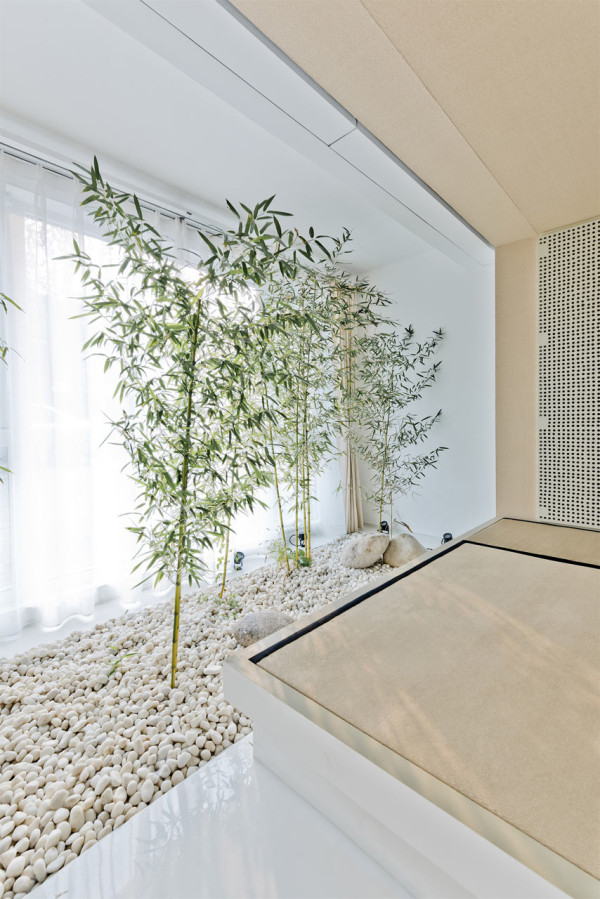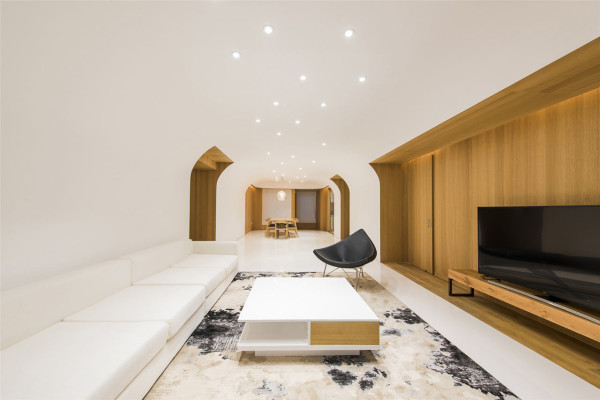 On the top floor, the elongated living space features curved walls that flow right into the ceiling.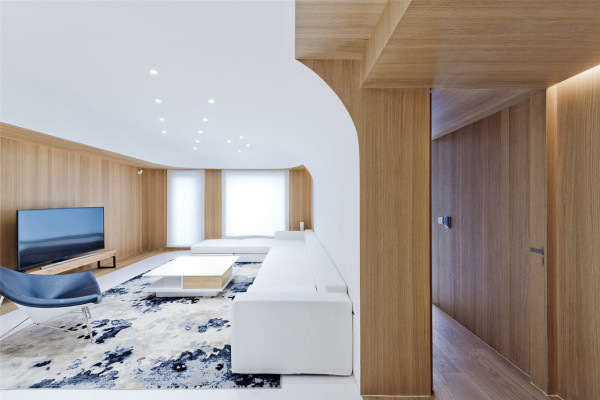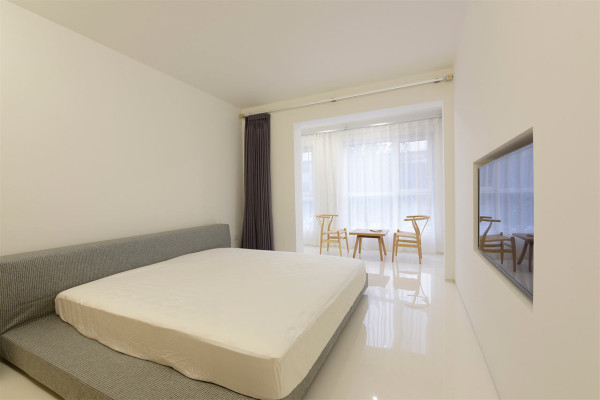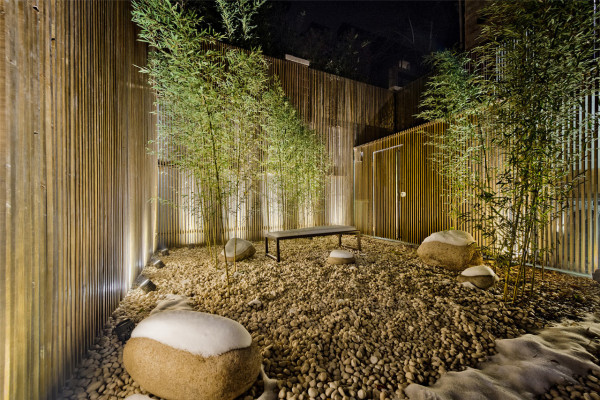 Photos by Magic Penny.