Reichel Architekten were given the task of renovating while at the same time preserving this country house in Visbek, Germany, which dates back to 1851. Hallenhaus was originally a stable with a hay loft that later on had residential areas added to it. The current owners wished for all the modern conveniences, despite its rural location, and the result is an elegant home with an international feel.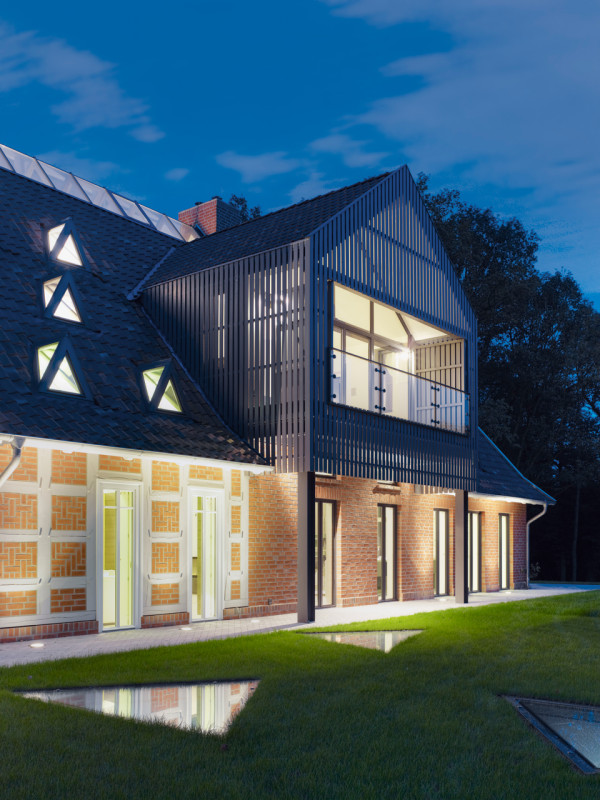 A recessed extension added a fitness and wellness room, while sliding doors on one side the underground, indoor swimming pool provide access and unobstructed views of the garden. Triangular glass skylights in the yard bring light to the pool area.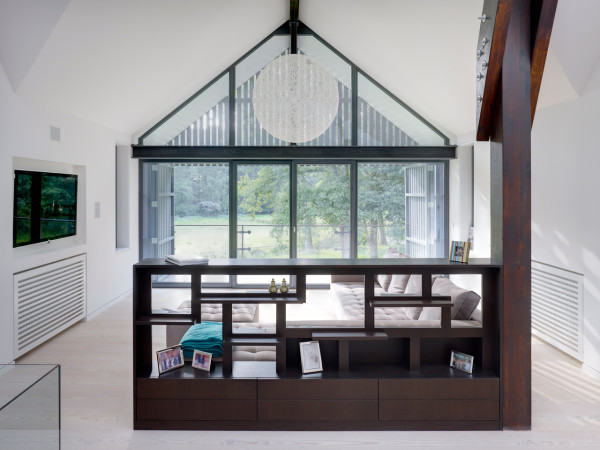 The main body of the home brilliantly combines the historical elements of the original structure with more modern details. Exposed beams give an authentic feel and paired with the triangular windows, the perfect balance is struck.
The Dinesen Douglas floors are stunning, made from planks that are almost one foot wide and up to 13 meters (42 feet) long and are finished with lye and white soap keeping the interior bright.
Louvered doors in the kitchen and dining room let light pass through.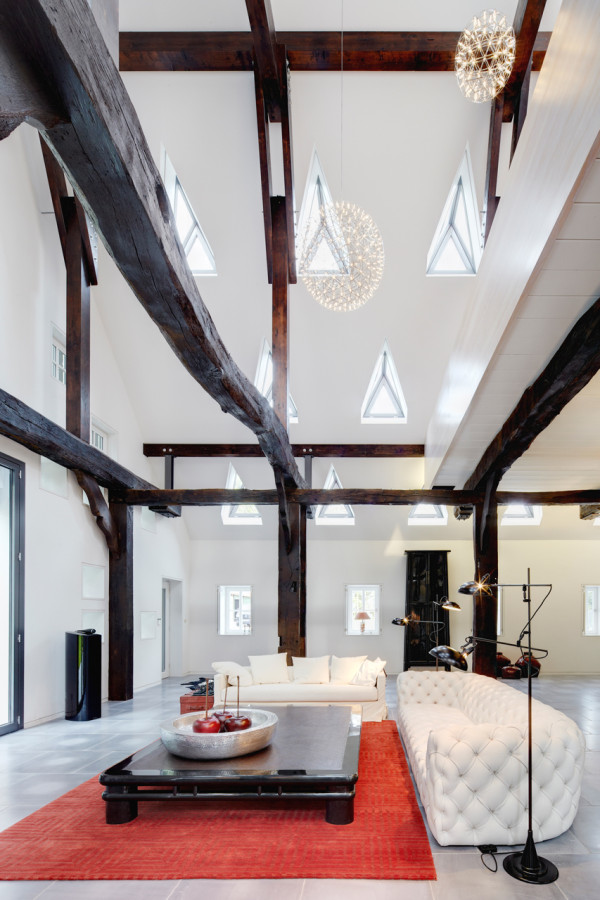 A simple wooden staircase leads to the attic space, which is broken up into smaller rooms for privacy.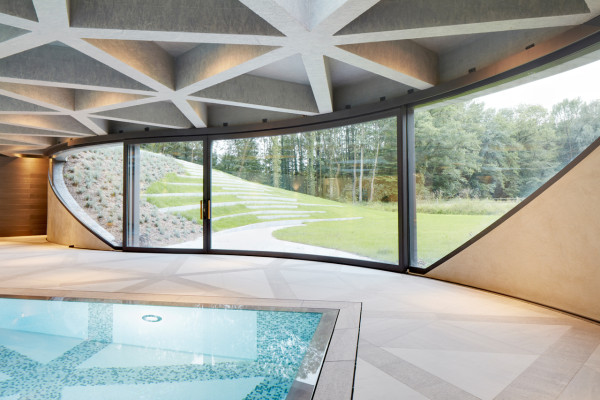 Photos by Constantin Meyer.