Sandro Santantonio designed a lamp for Lucente made of fiberglass for both indoor and outdoor use called Hand Made. The company's first experimentation into fiberglass, it comes in a pendant version in addition to a fun floor version that you can also use as a pouf.
Fiberglass is lightweight and translucent, exuding a feeling of Italian craftsmanship that appealed to Lucente. Its organic shape and texture also gives it a handmade feel. Sandro Santantonio explains, "this is a striking yet familiar collection where soft lines are paired with the physicality of the material to add a touch of originality to any type of environment."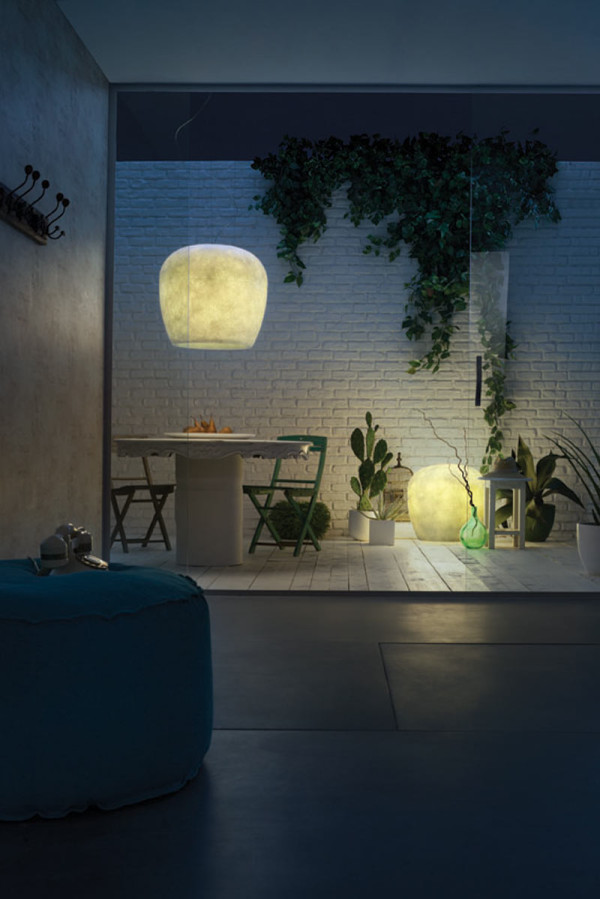 The black version with the gold leaf interior is stunning.