Based in Portland, Oregon, Harkavy Furniture was launched by two young brothers Dylan and Wesley Harkavy who craft clean, modern furniture that focuses on blending steel and wood in clever, yet simple ways. Each piece is handmade to order.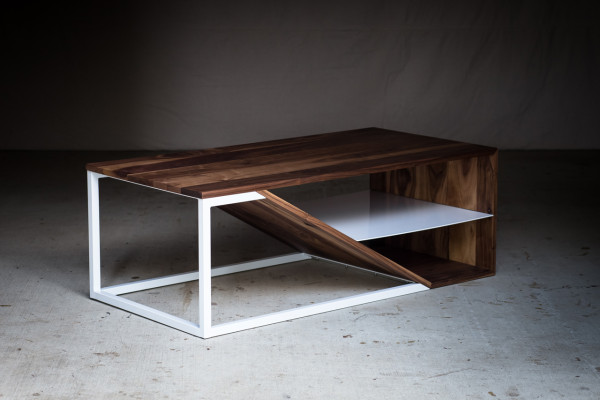 The Cortado Coffee Table is made of walnut and powder coated steel and looks as if the diagonally placed wood is slicing the piece in half.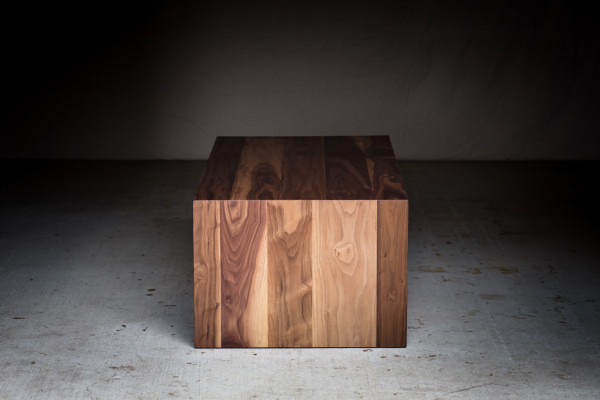 The Doppio Coffee Table is scaled back a little bit more than the Cortado. The powder coated steel frame holds a cedar shelf below and for its tabletop.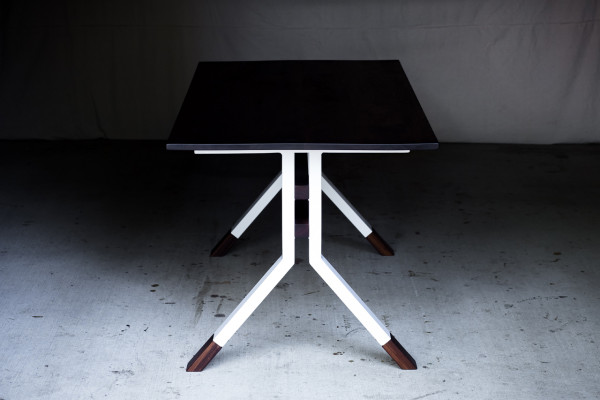 The Ladder Back dining table features a walnut tabletop with a powder coated steel base and additional walnut accents. The walnut tipped feet almost look like animal hooves!