Haworth Launches DesignLab, Future-Focused Concepts for the Ever-Changing Office Space
The following post is brought to you by Haworth. Our partners are hand-picked by the Design Milk team because they represent the best in design.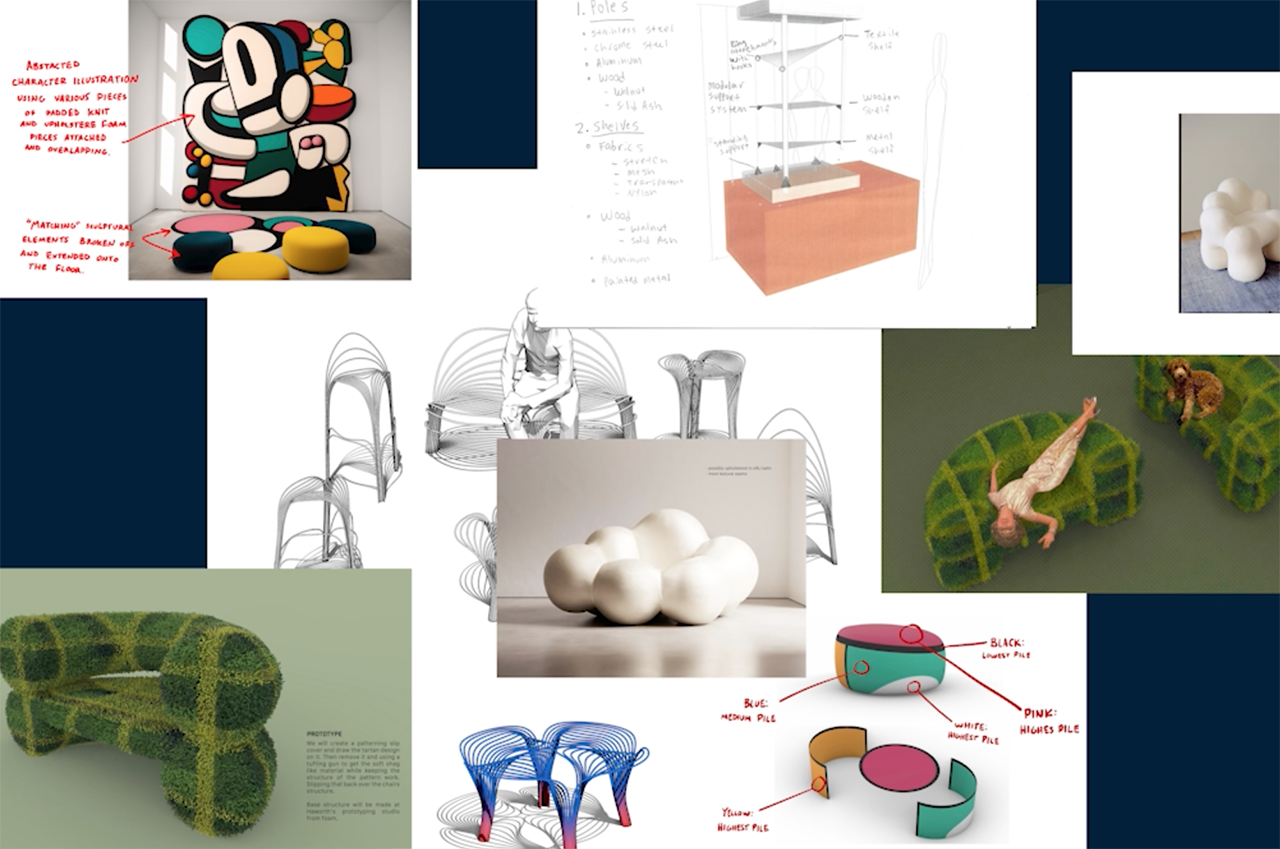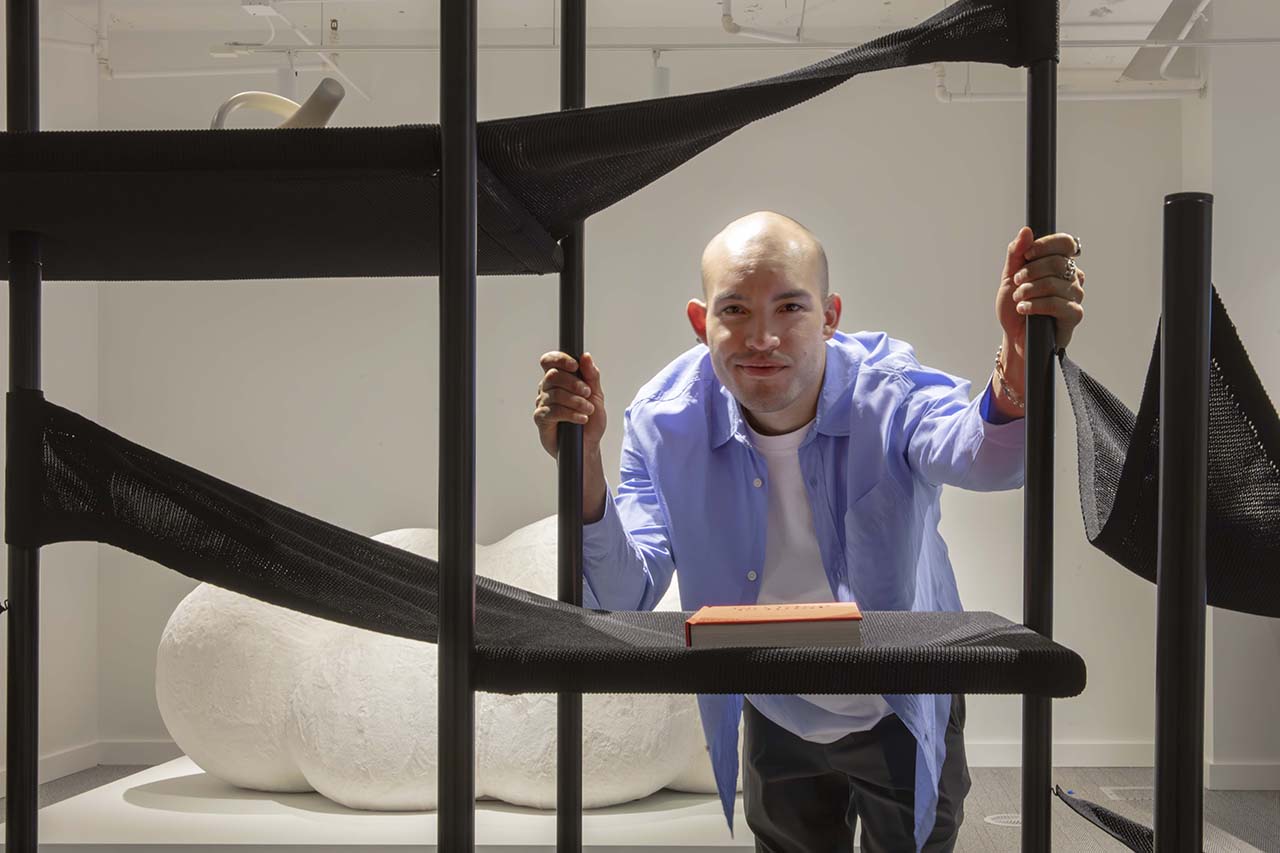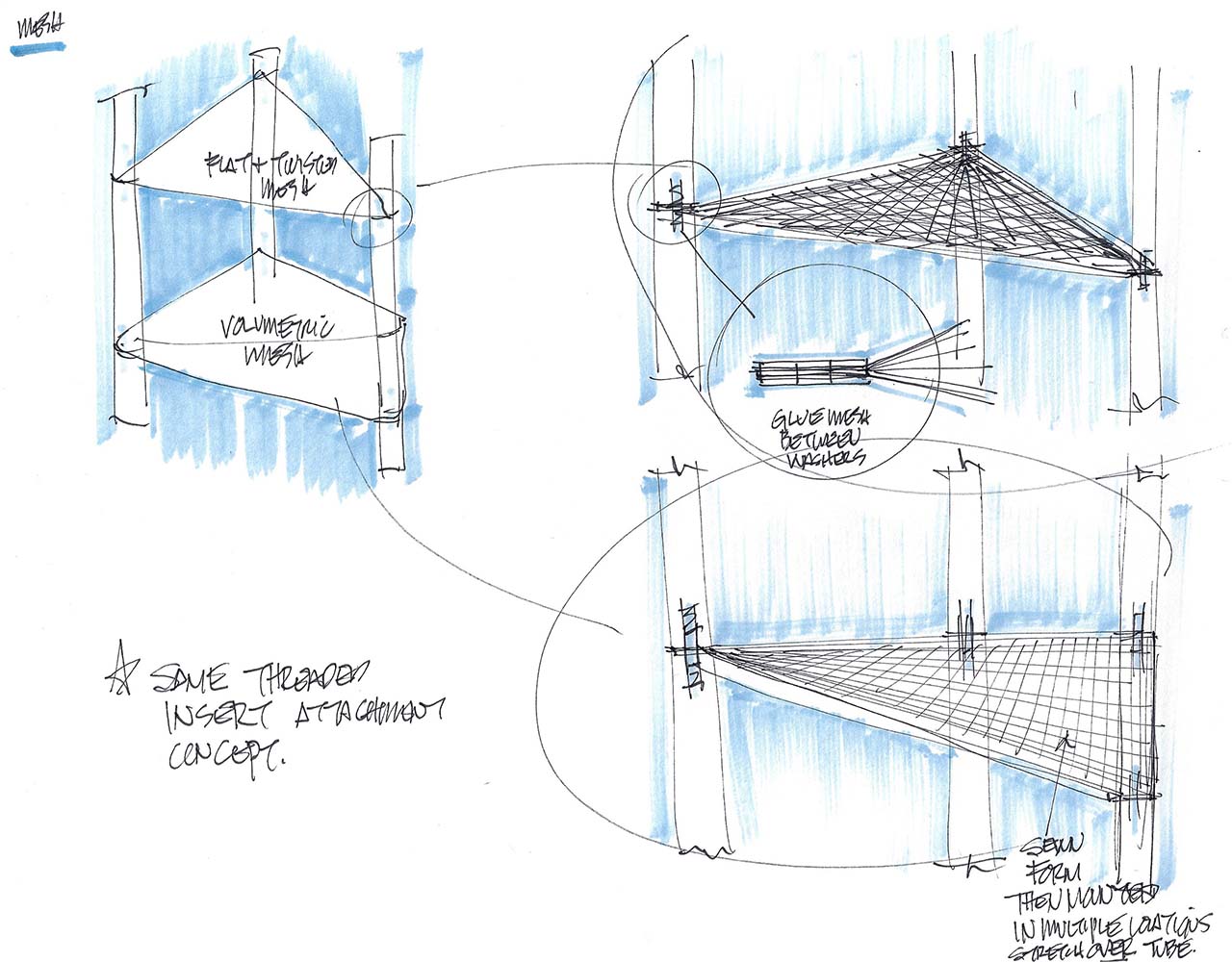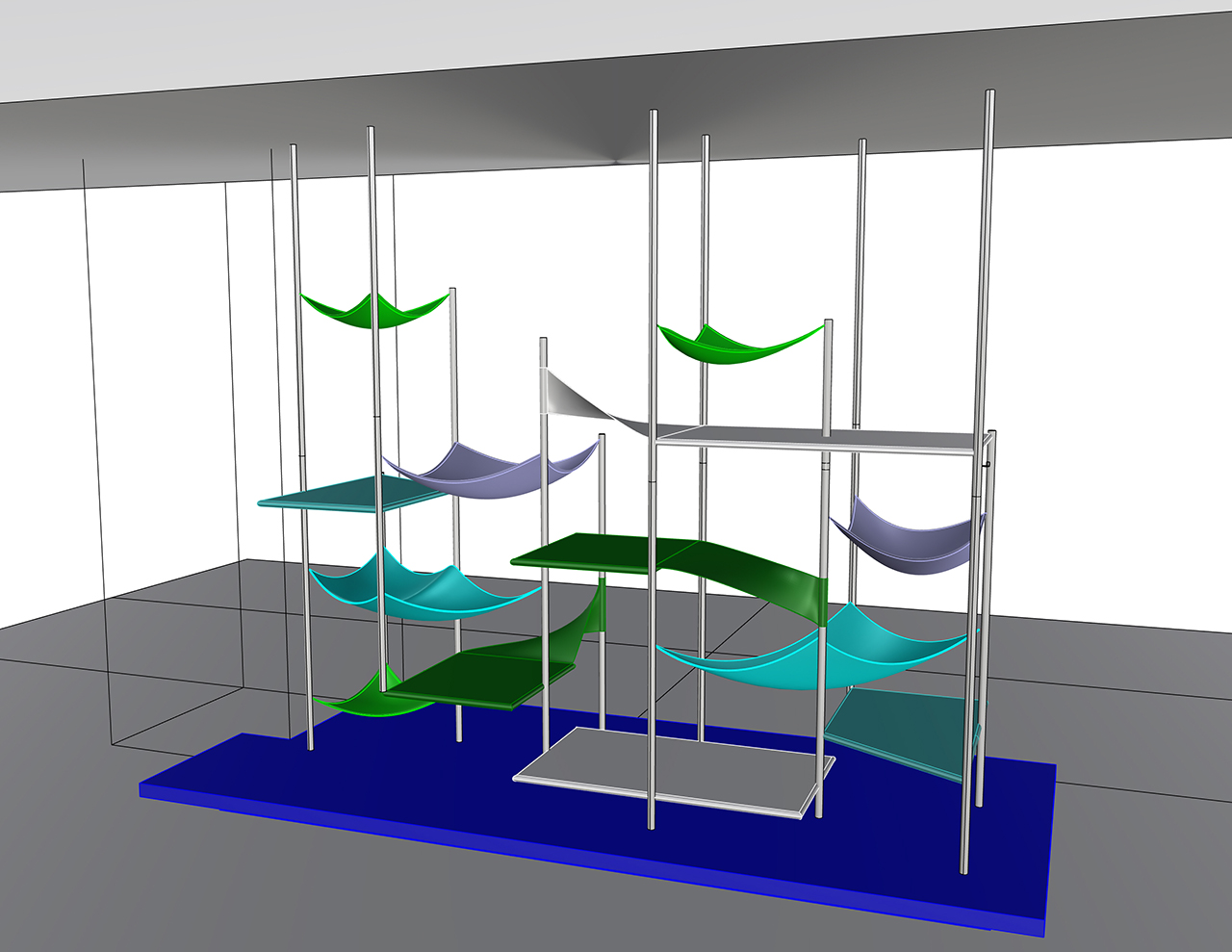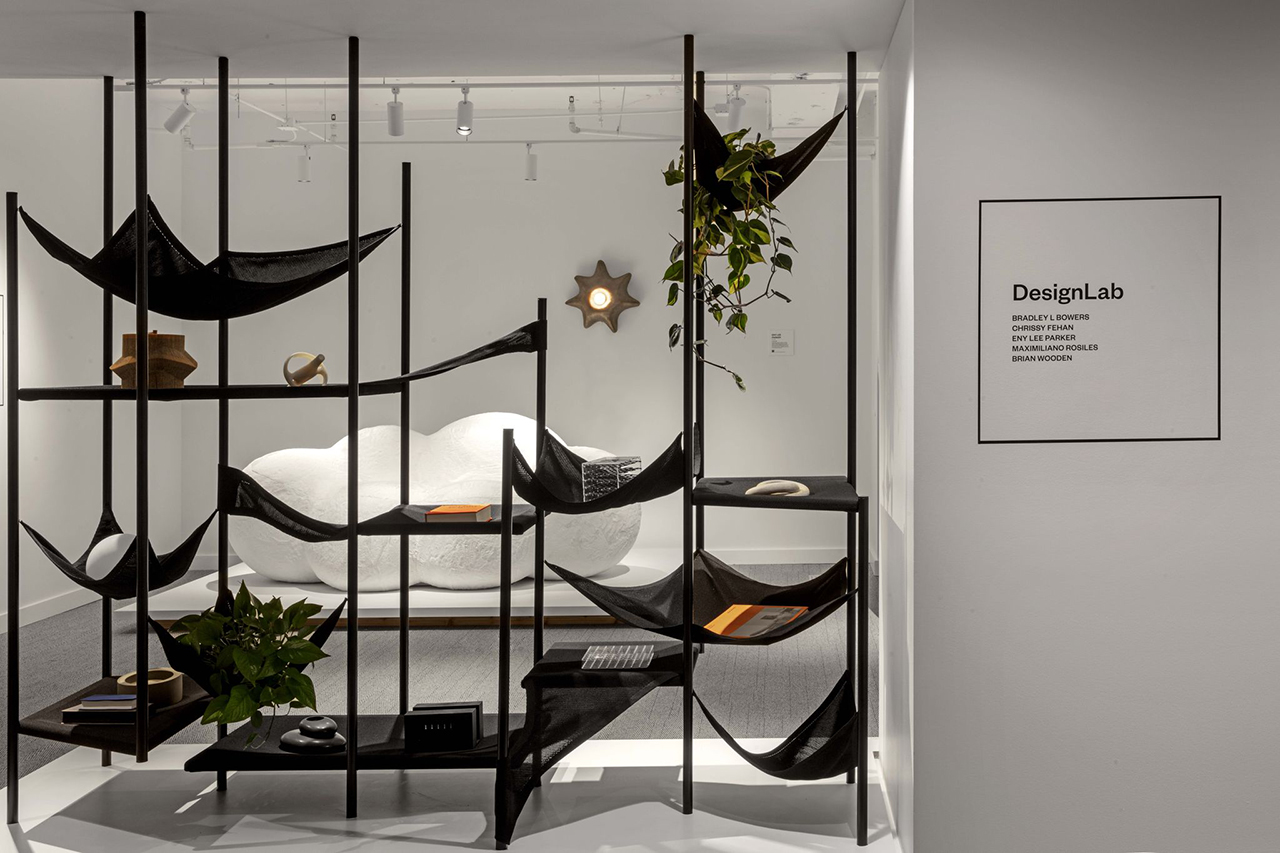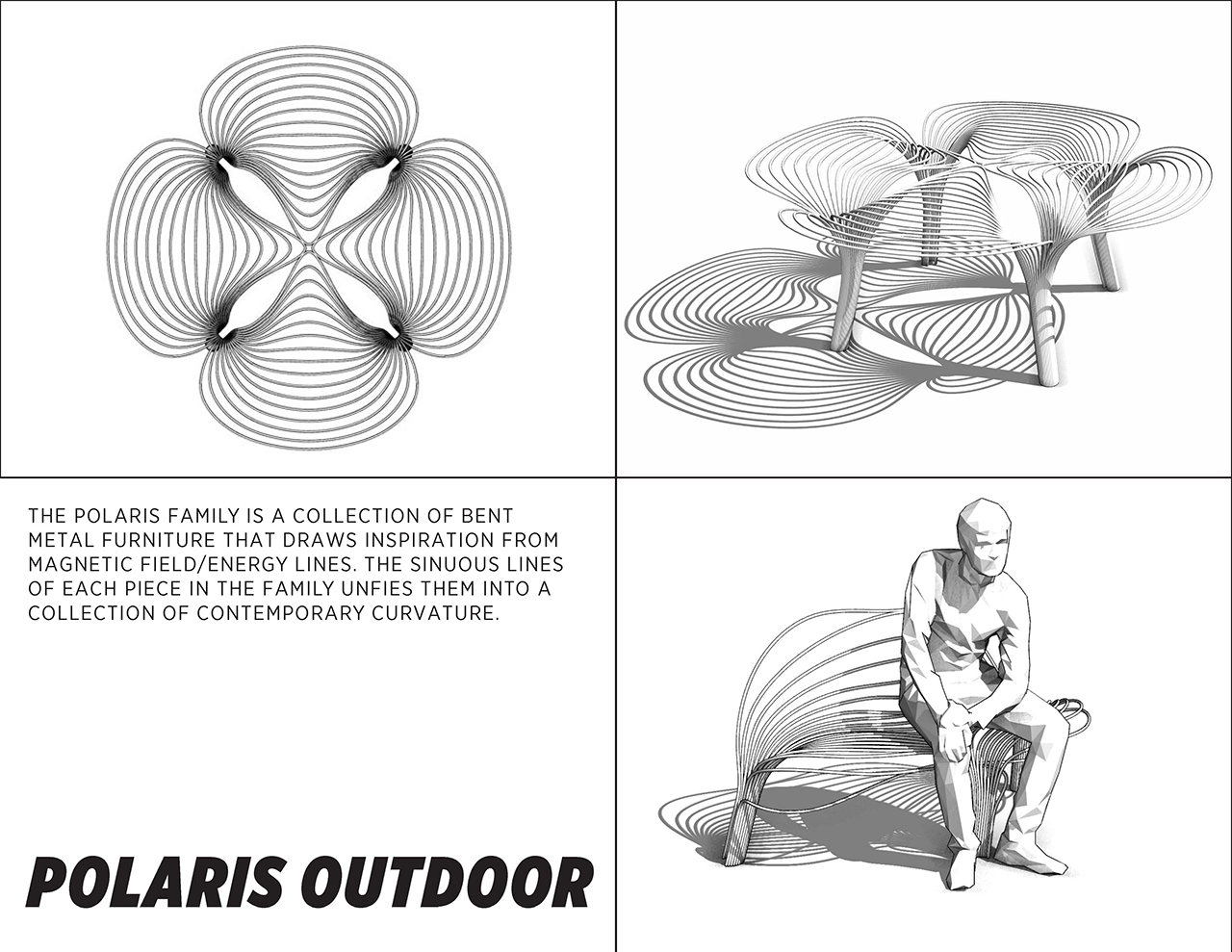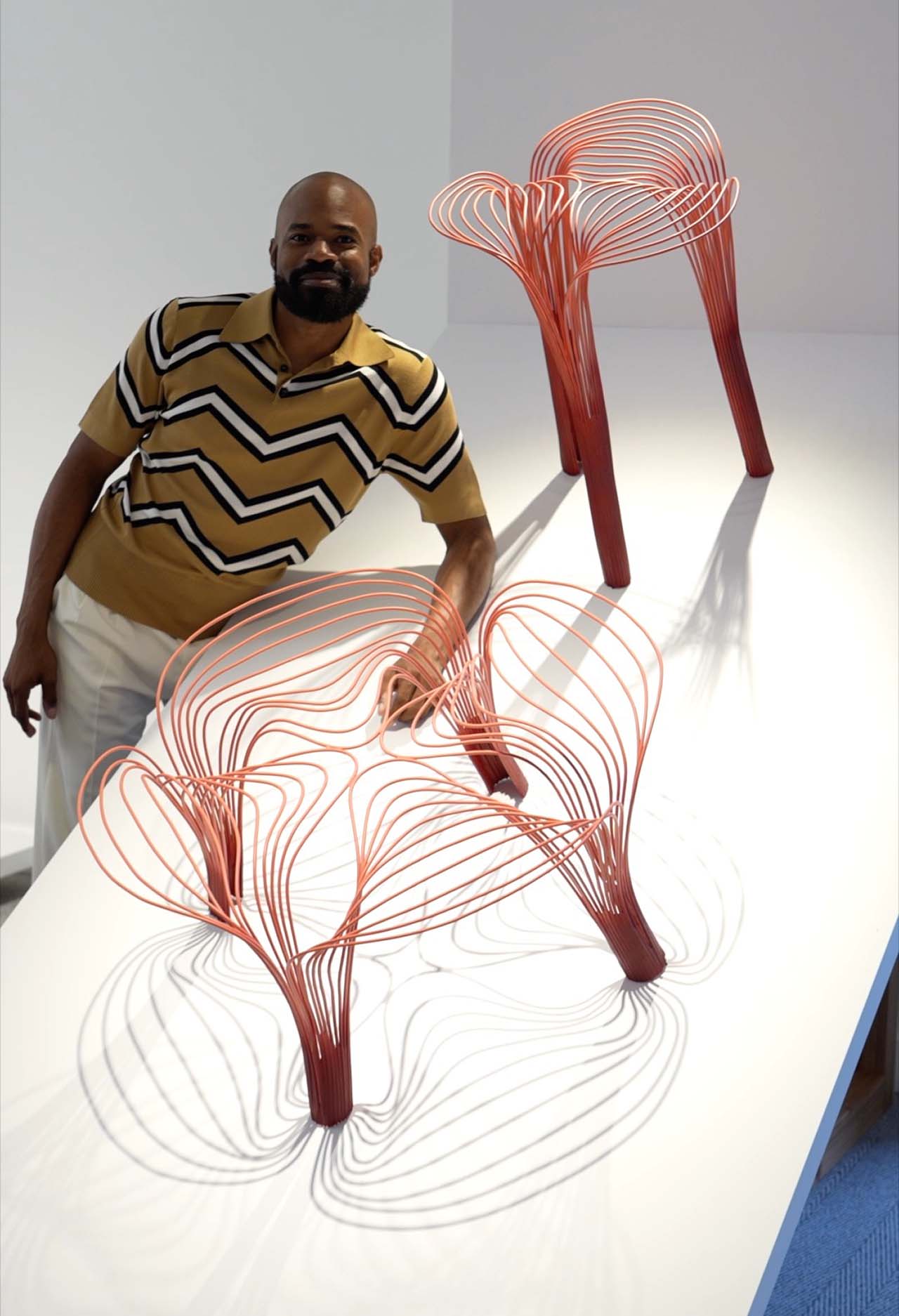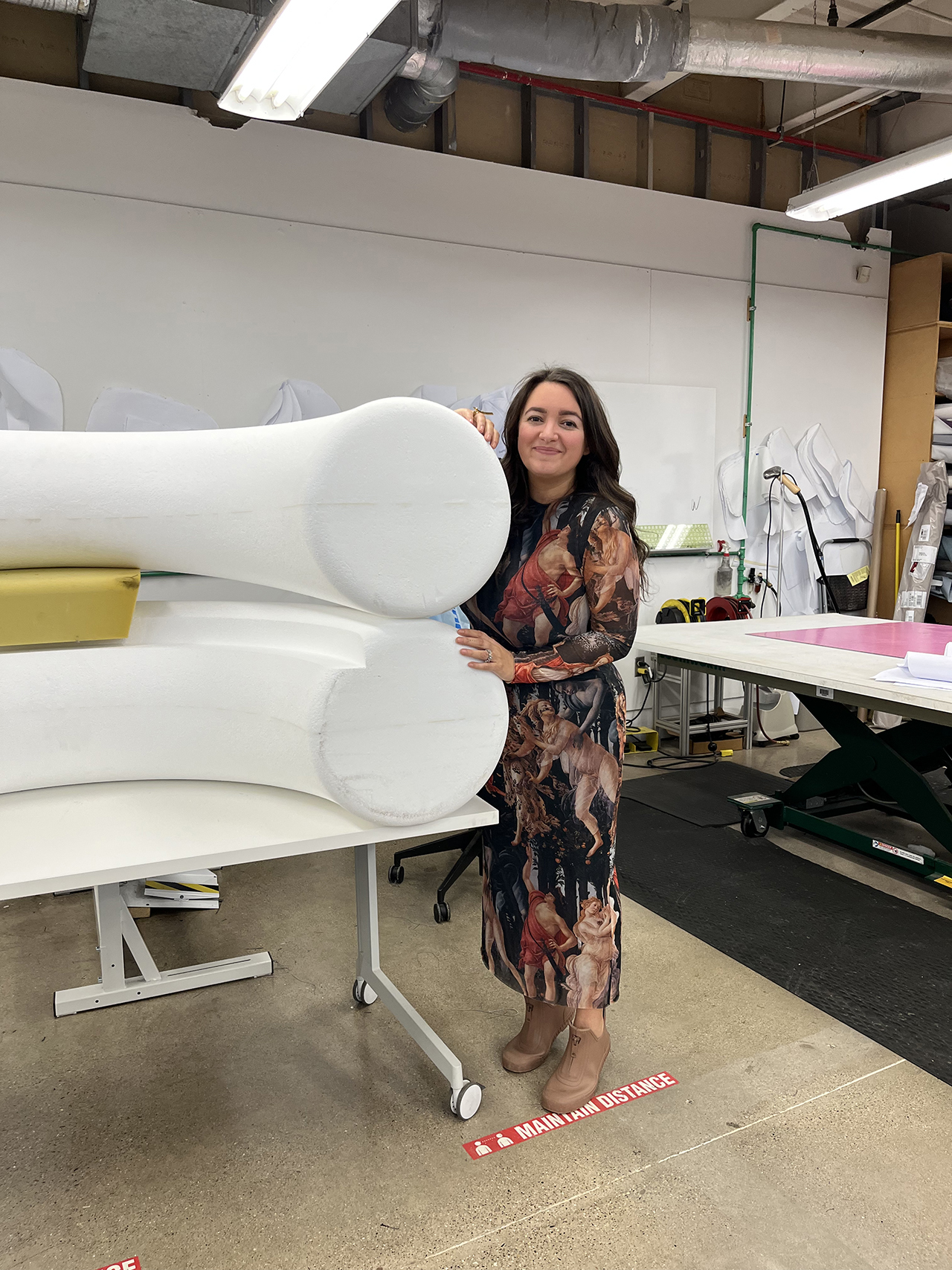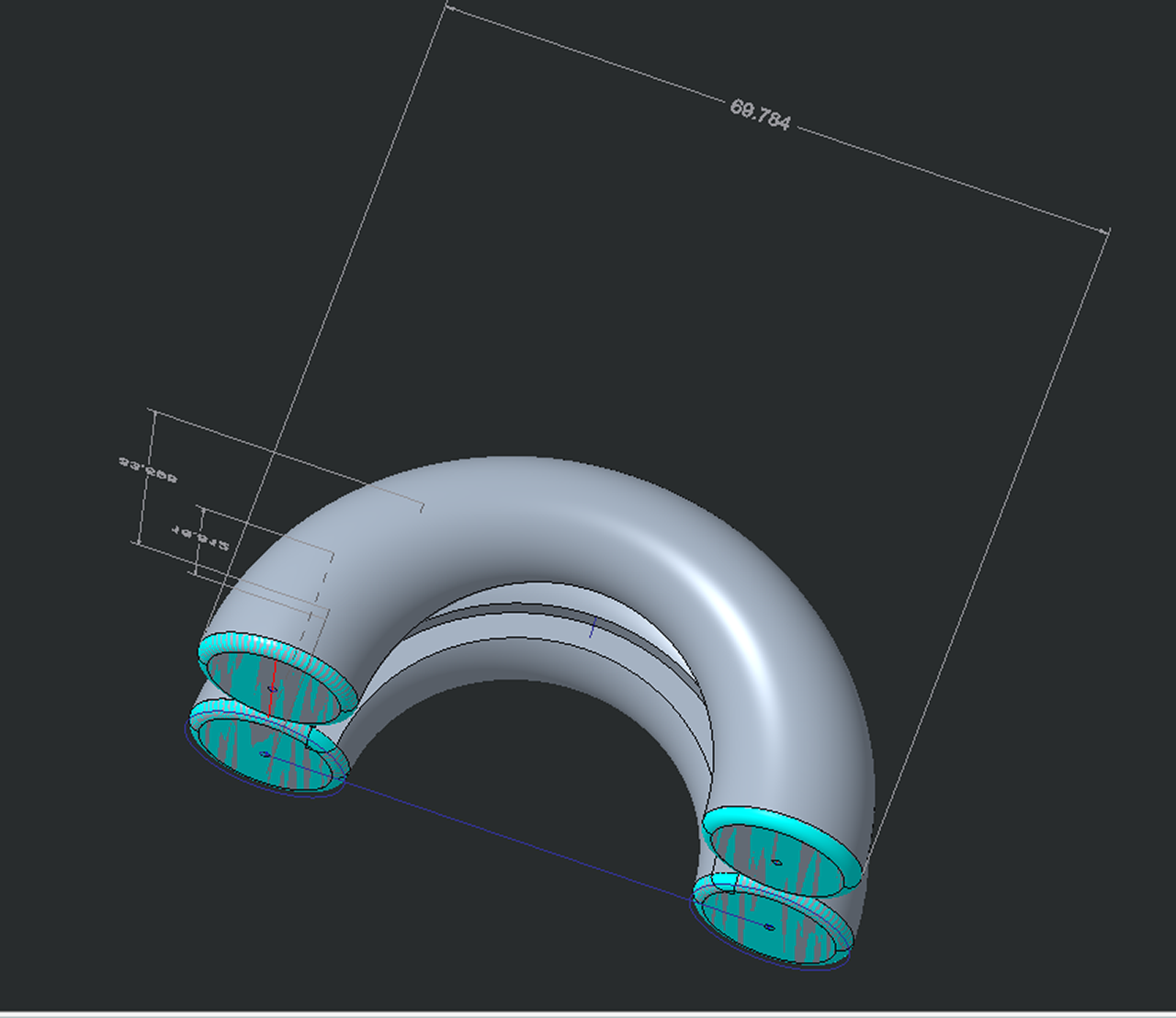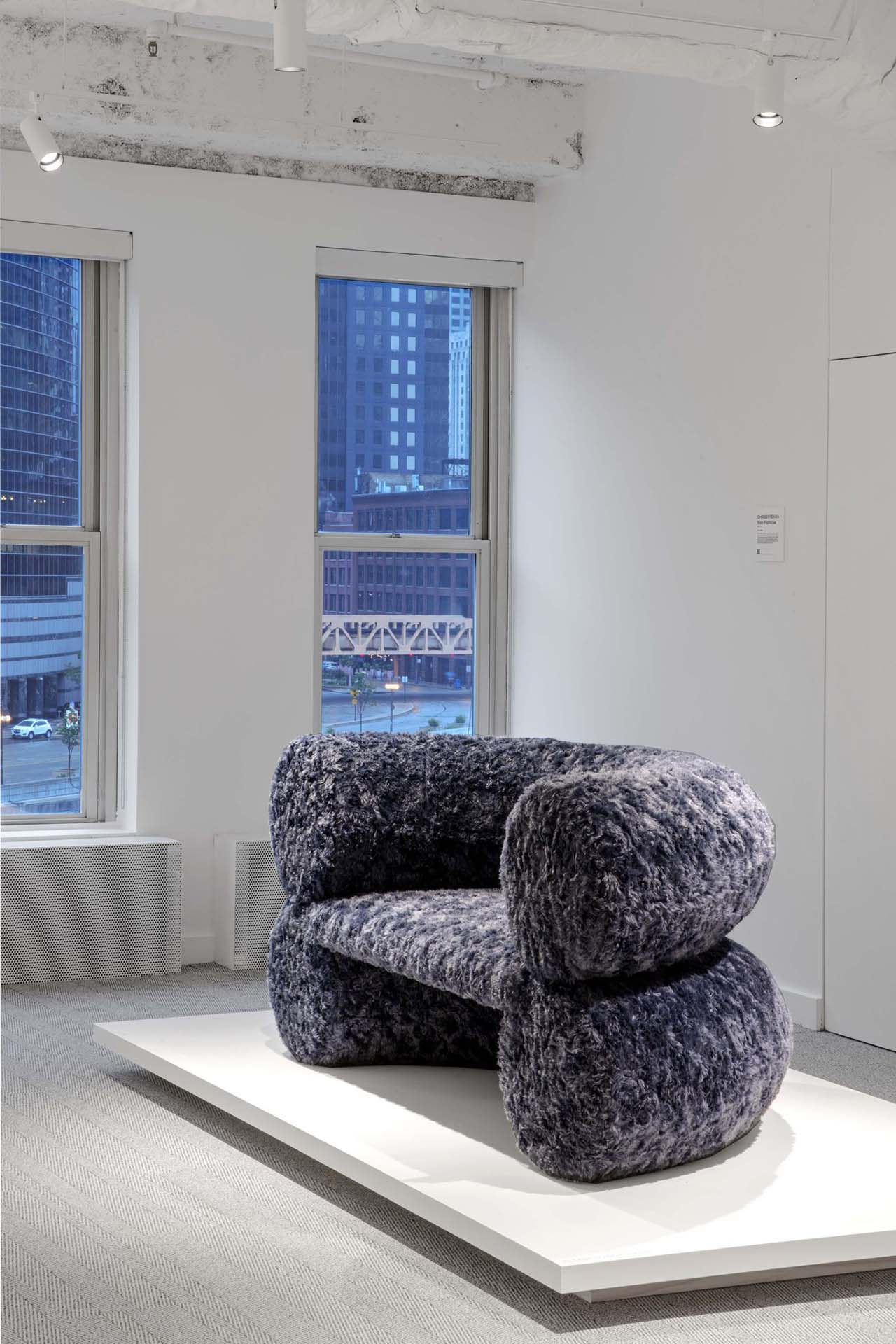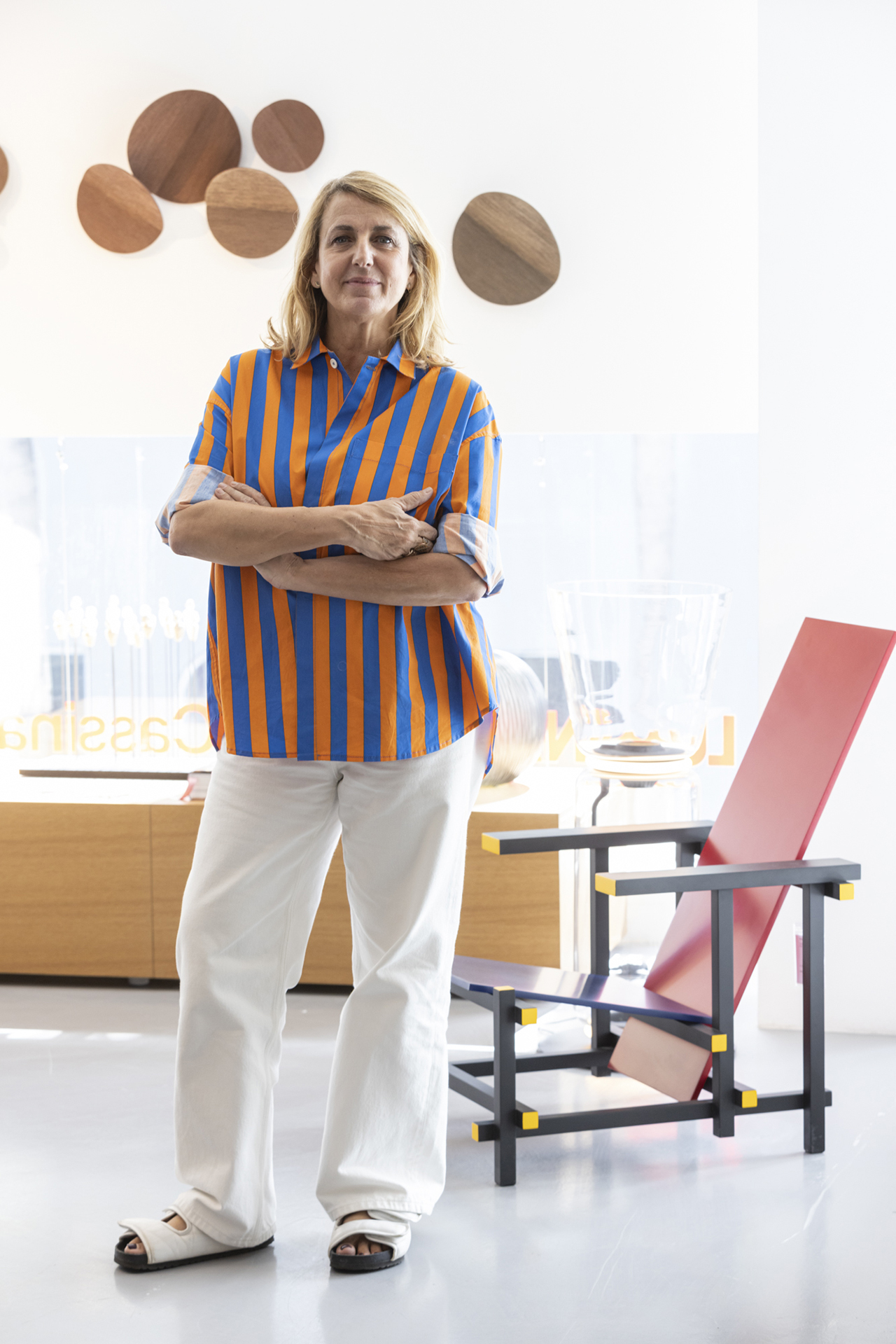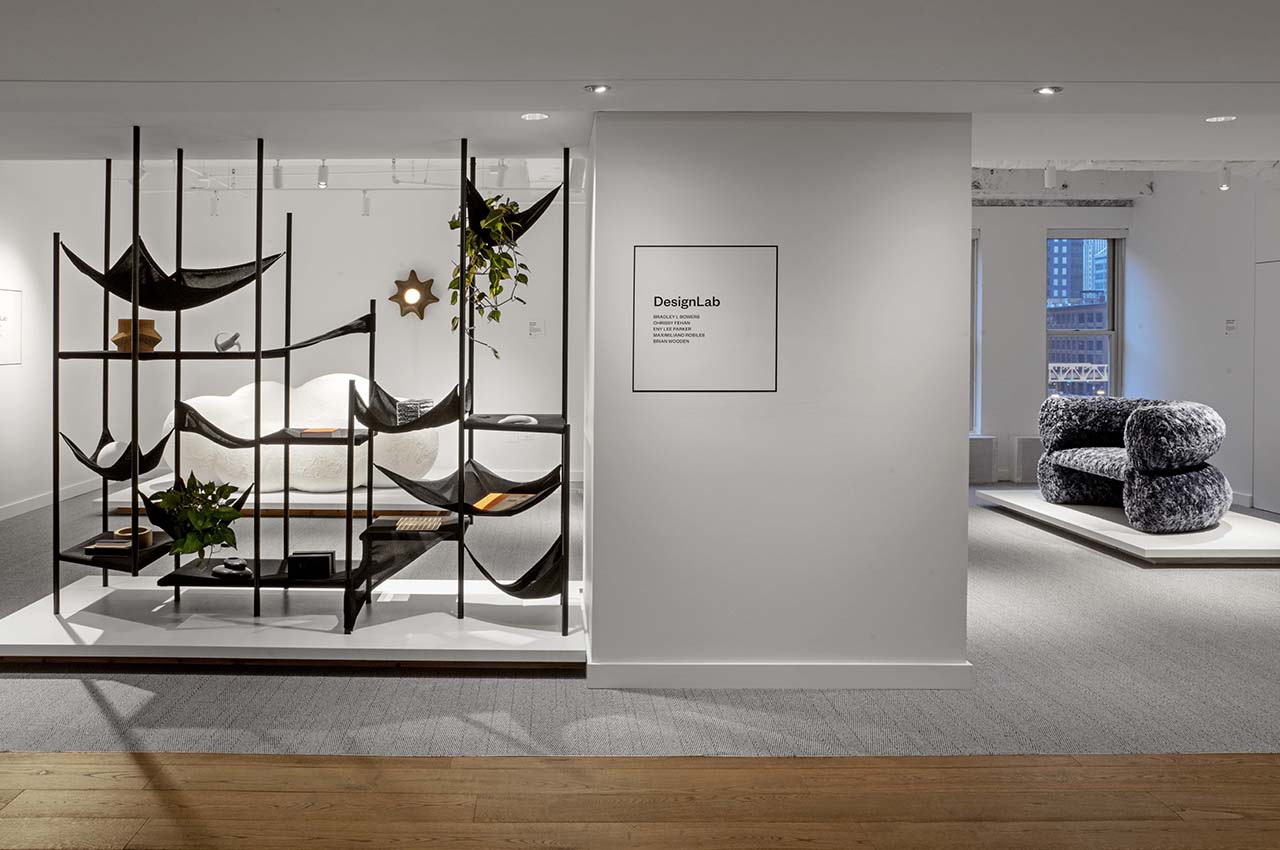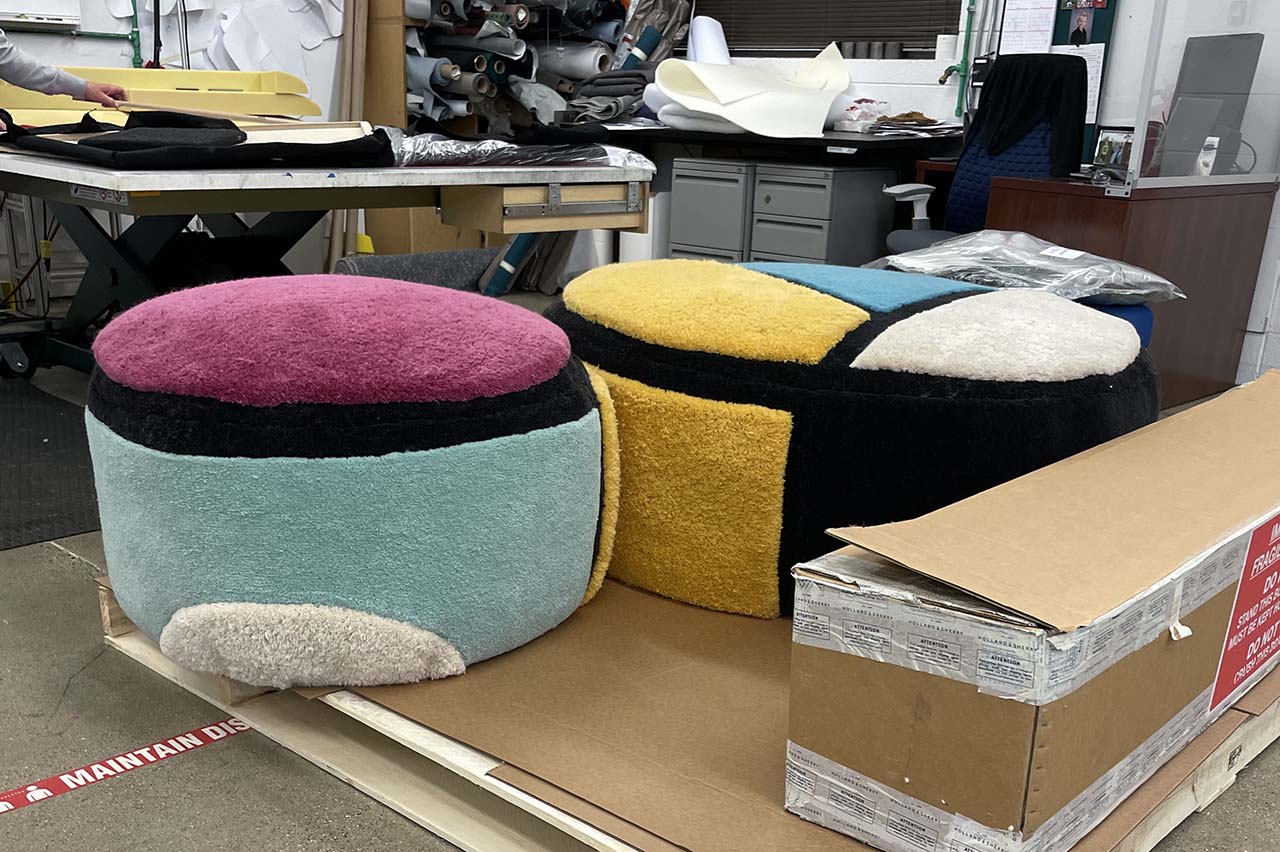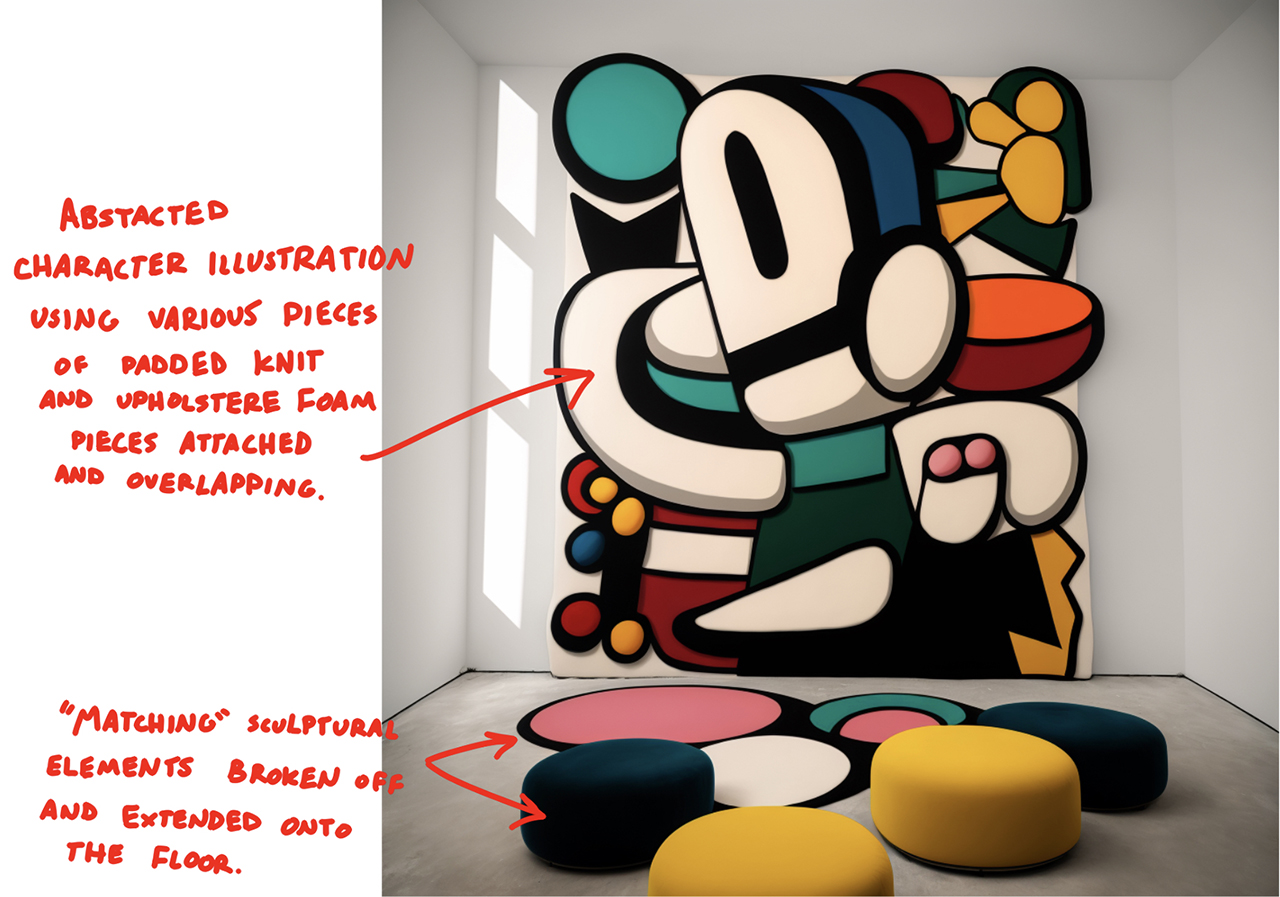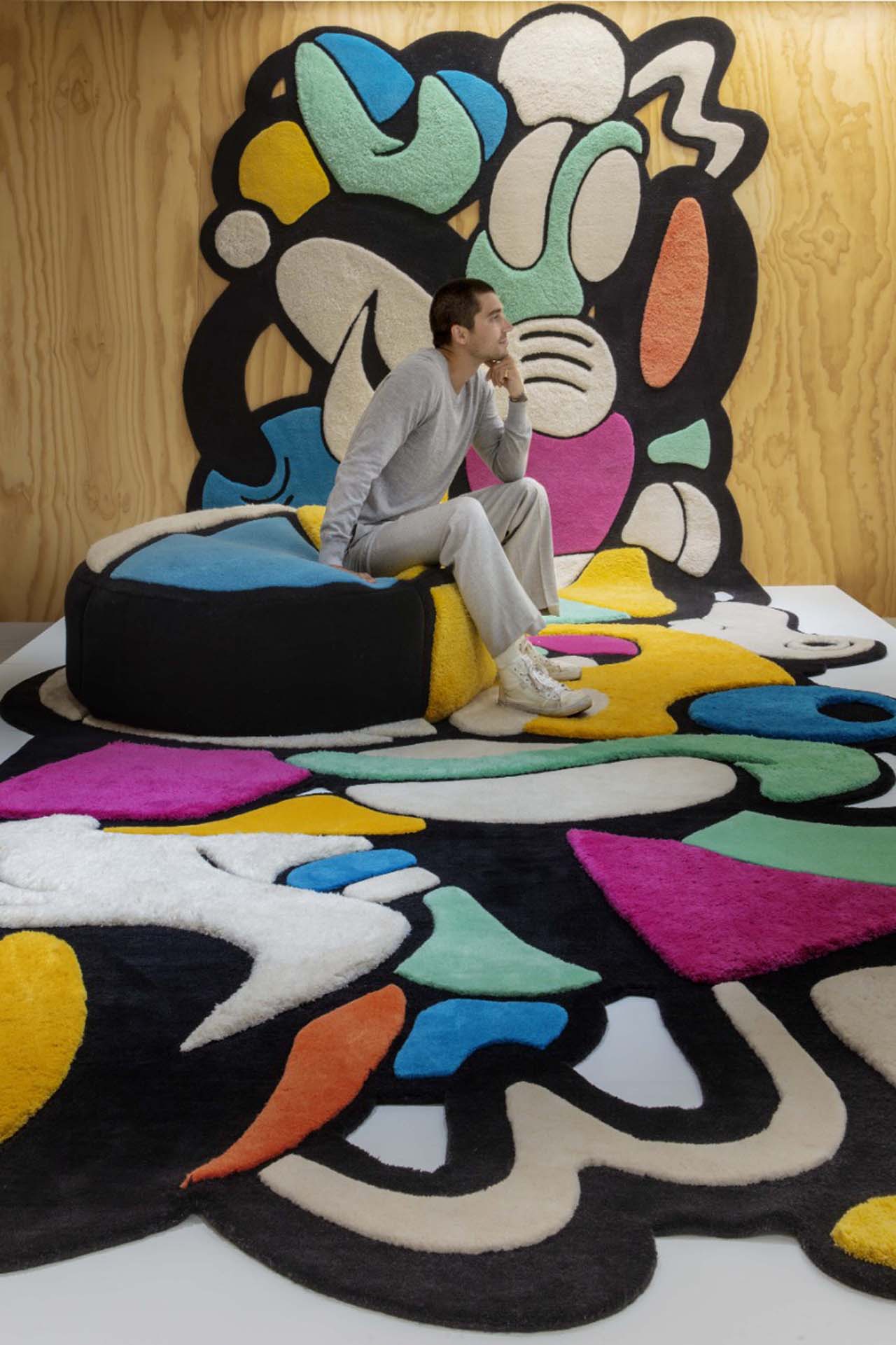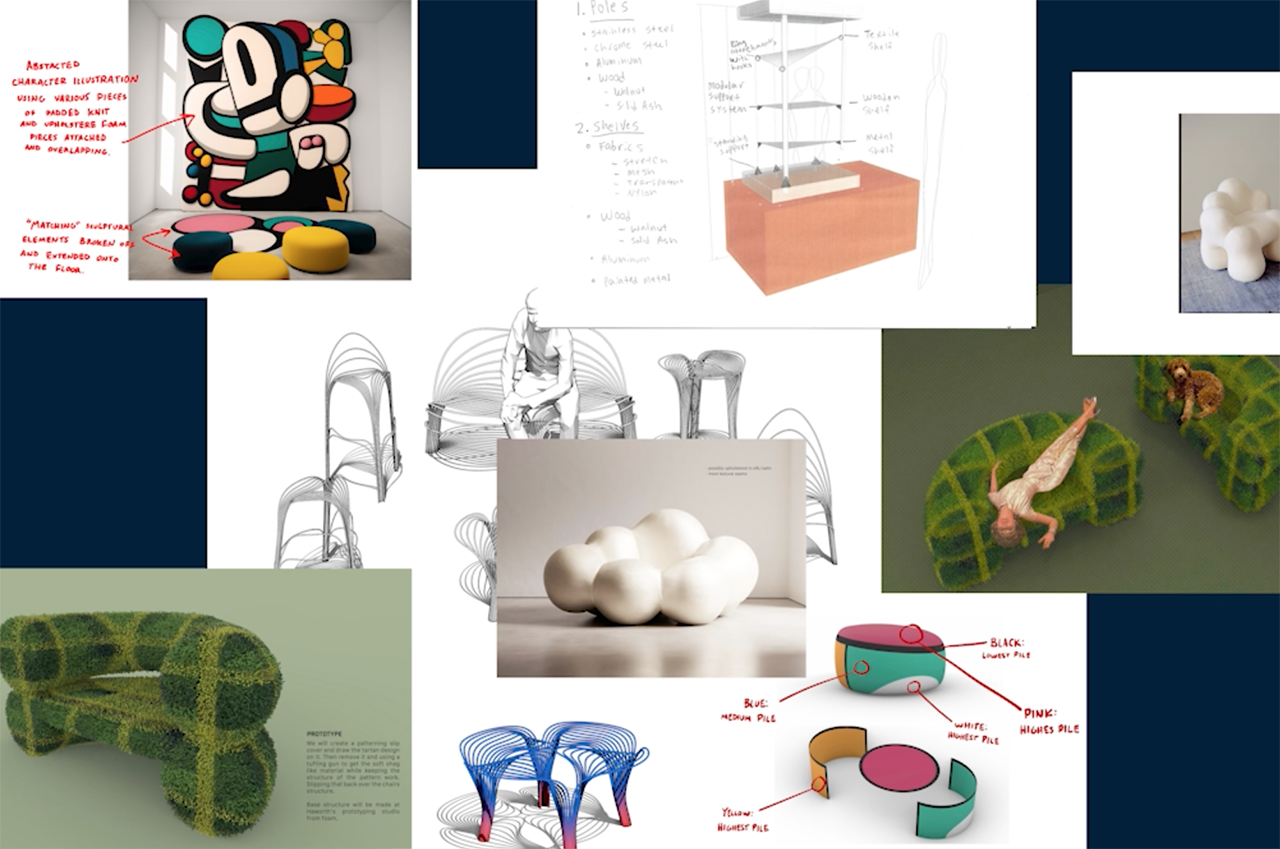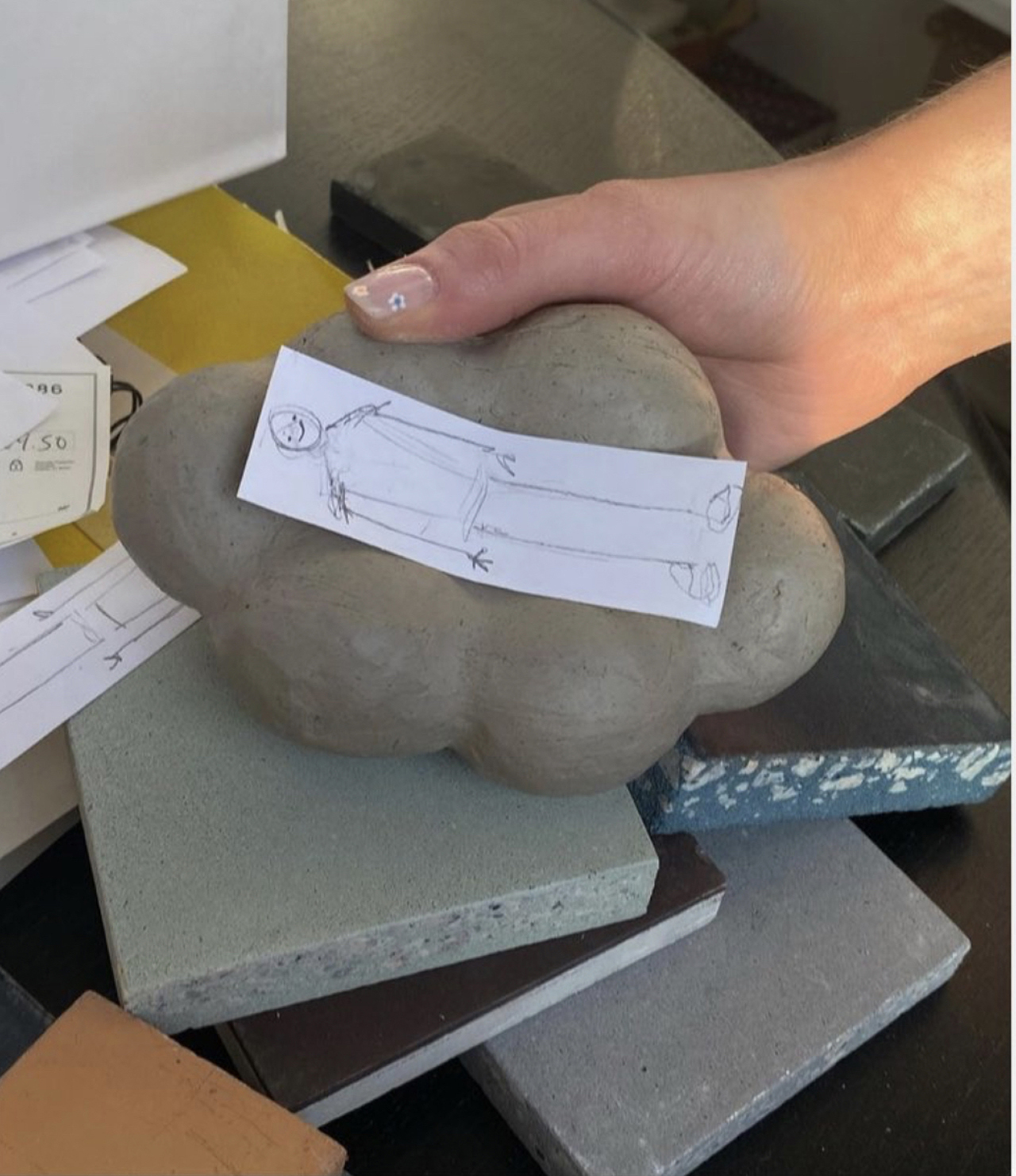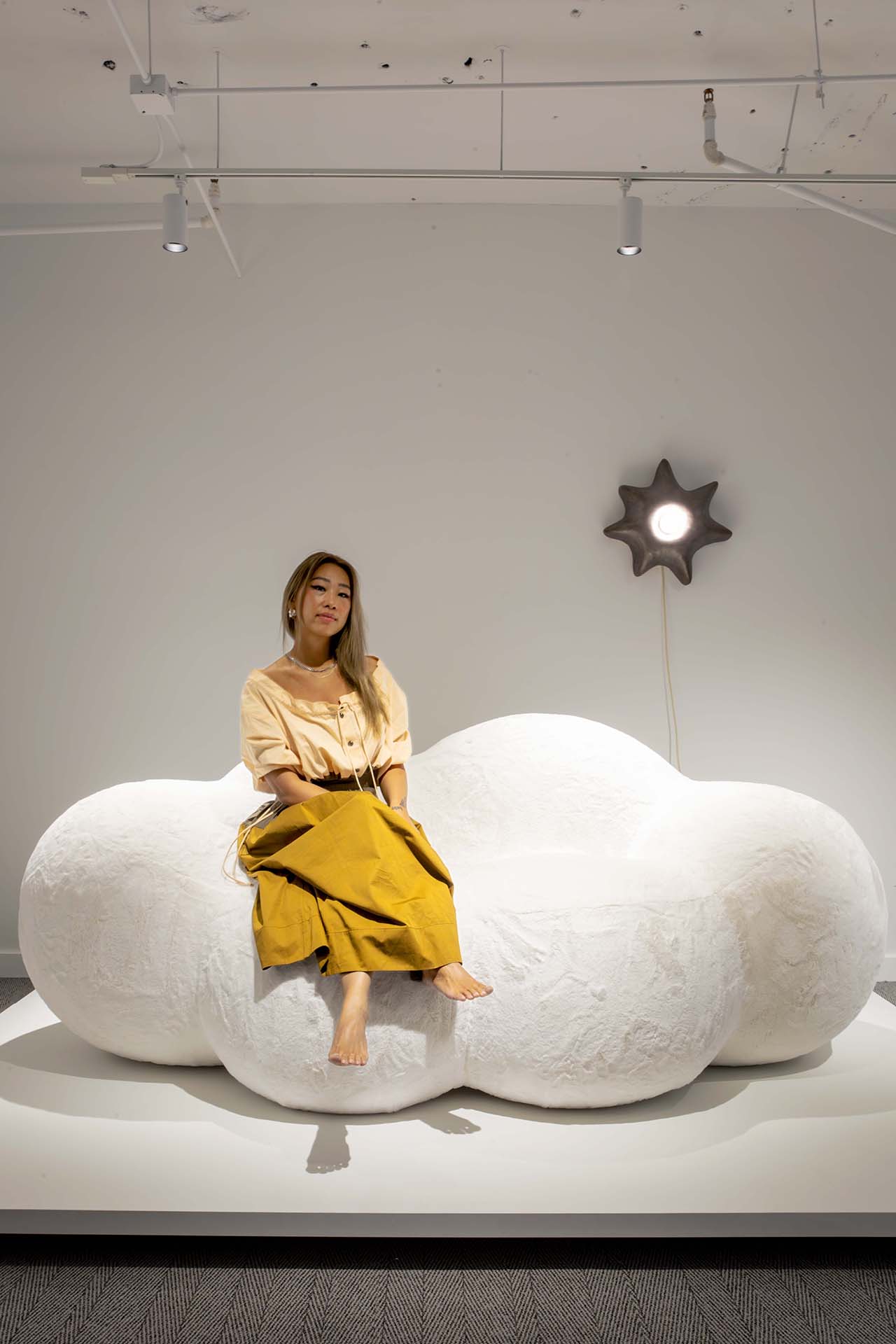 Haworth Launches DesignLab, Future-Focused Concepts for the Ever-Changing Office Space
1/21 Photos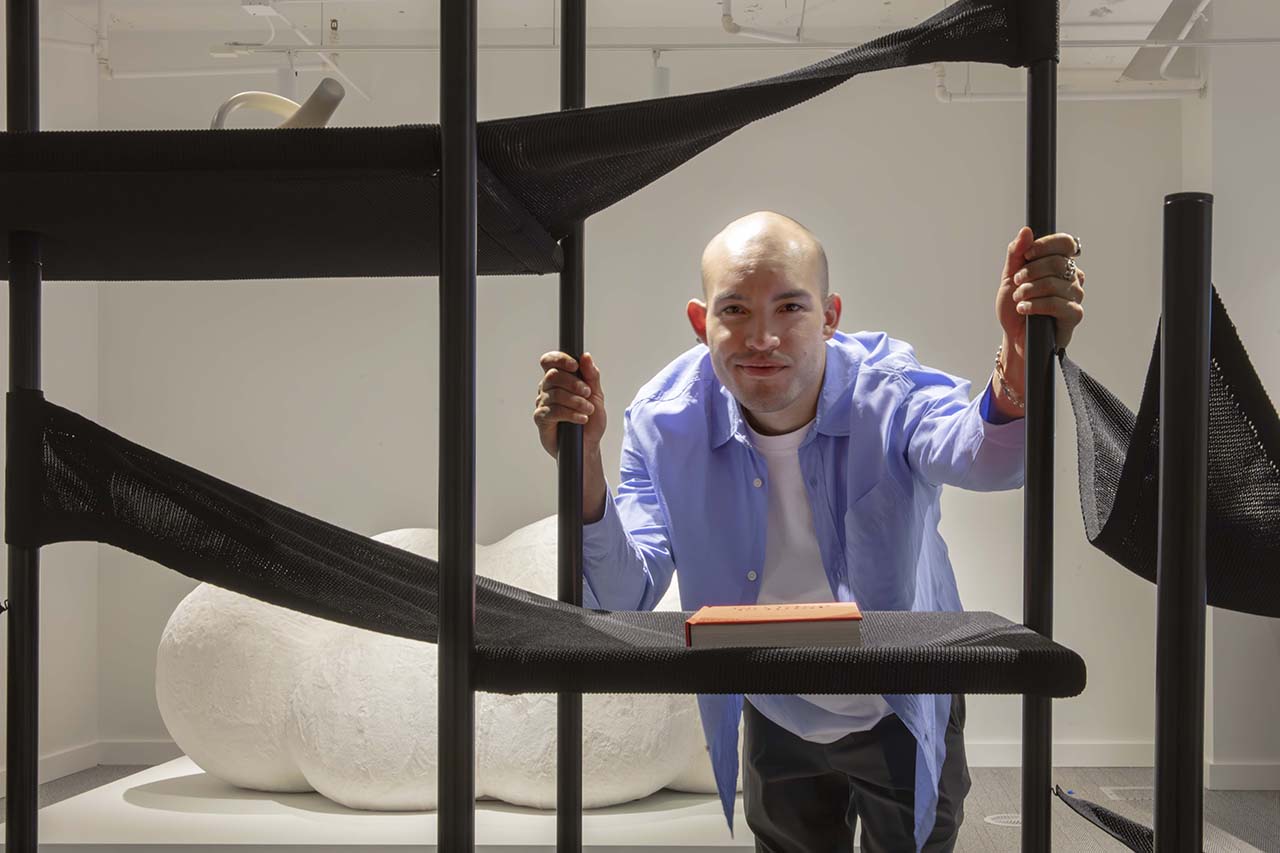 2/21 Photos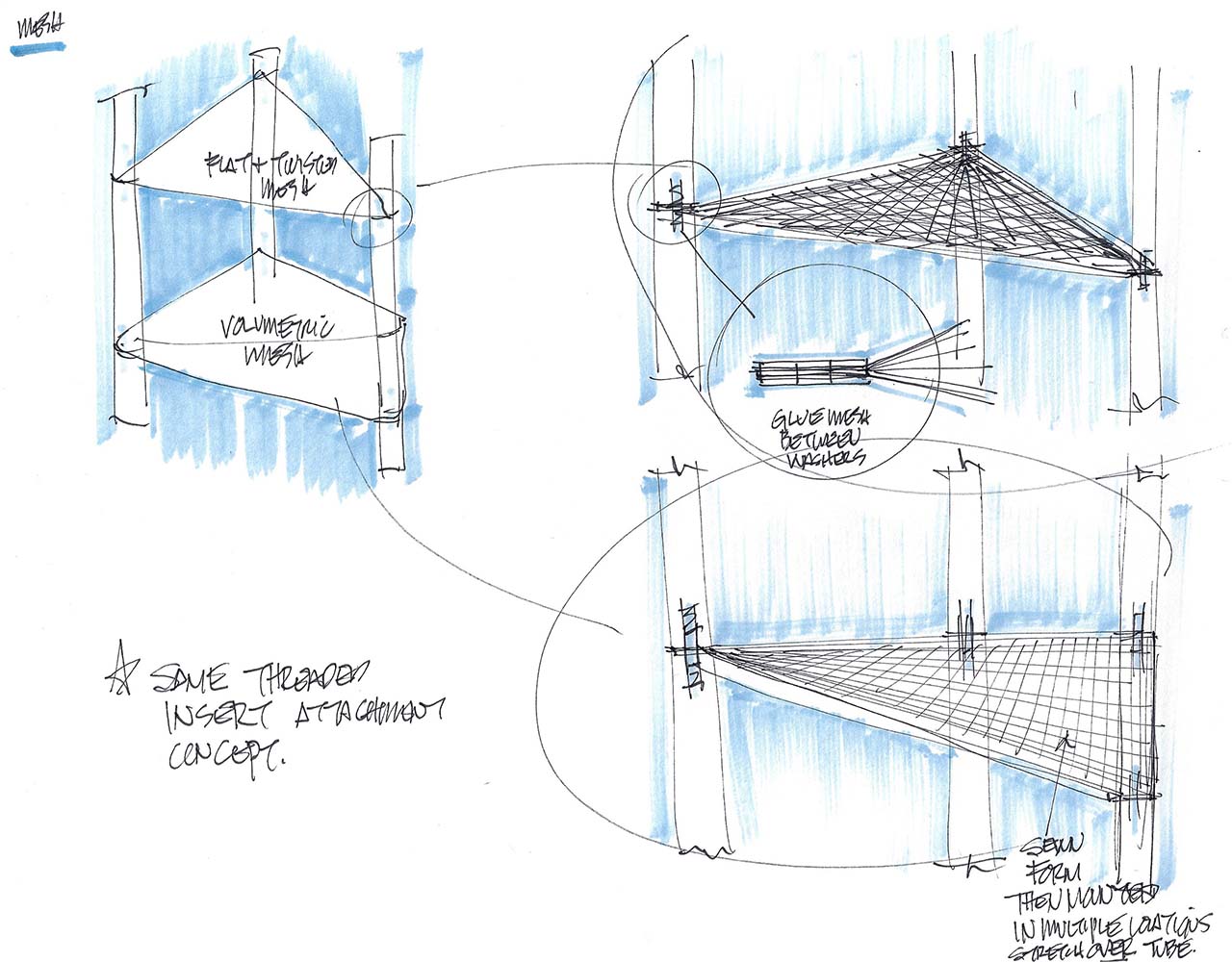 3/21 Photos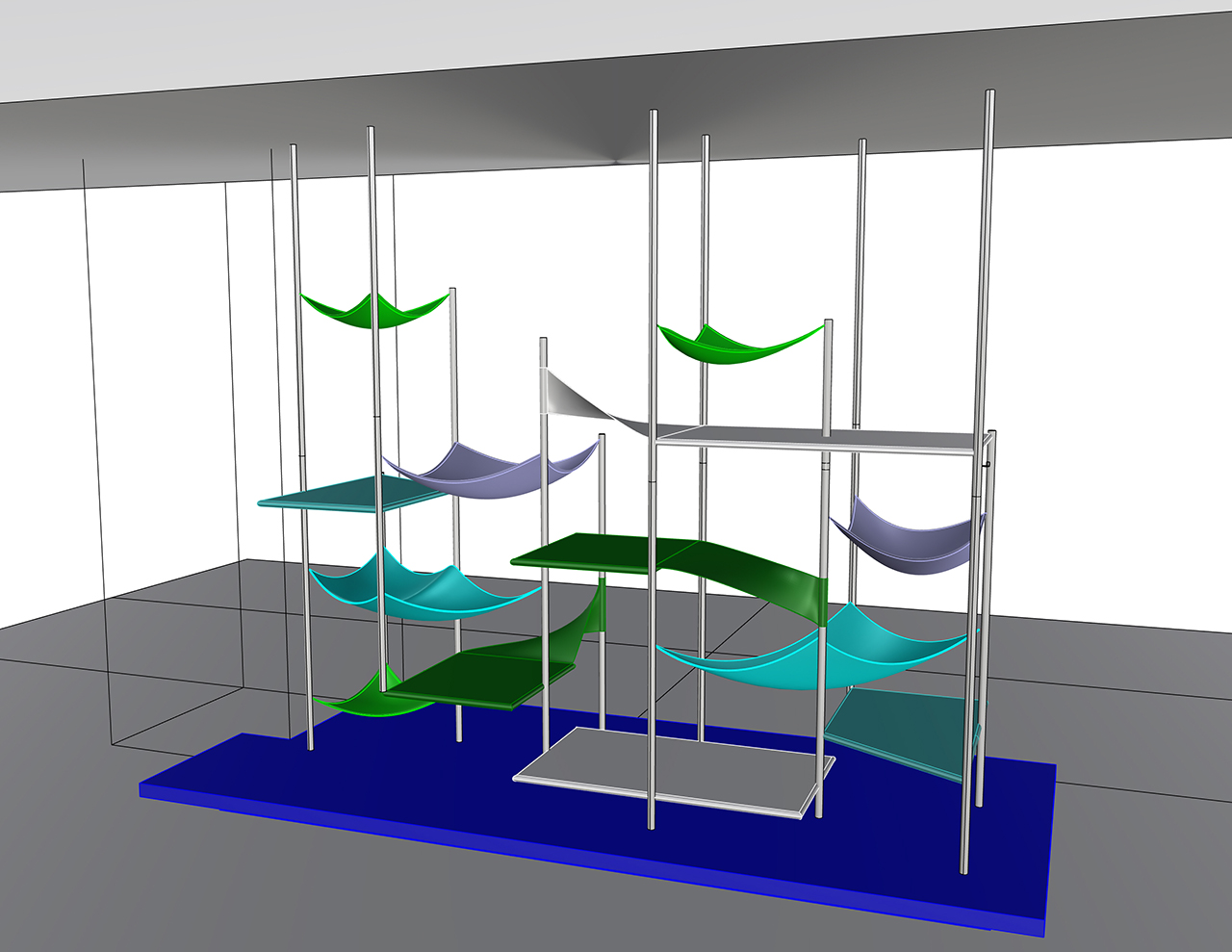 4/21 Photos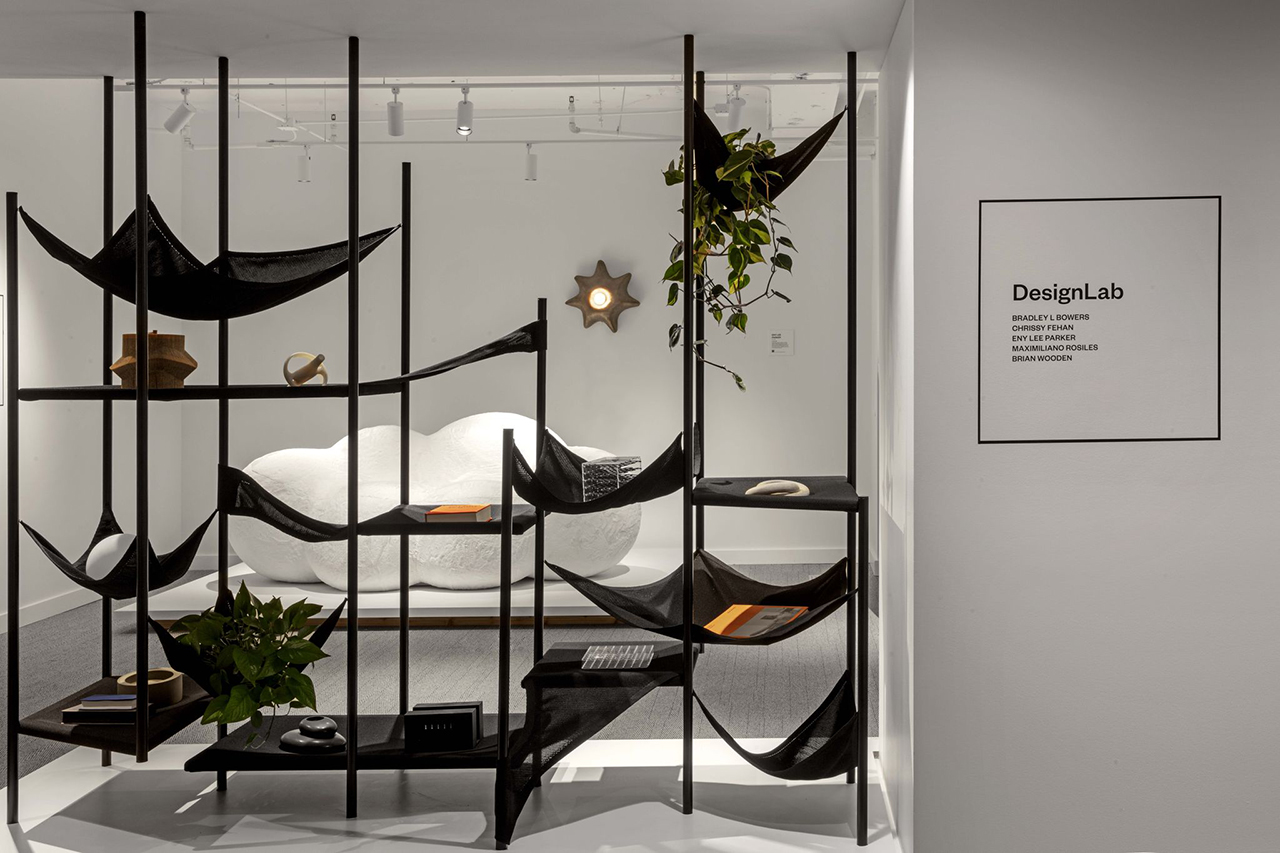 5/21 Photos
6/21 Photos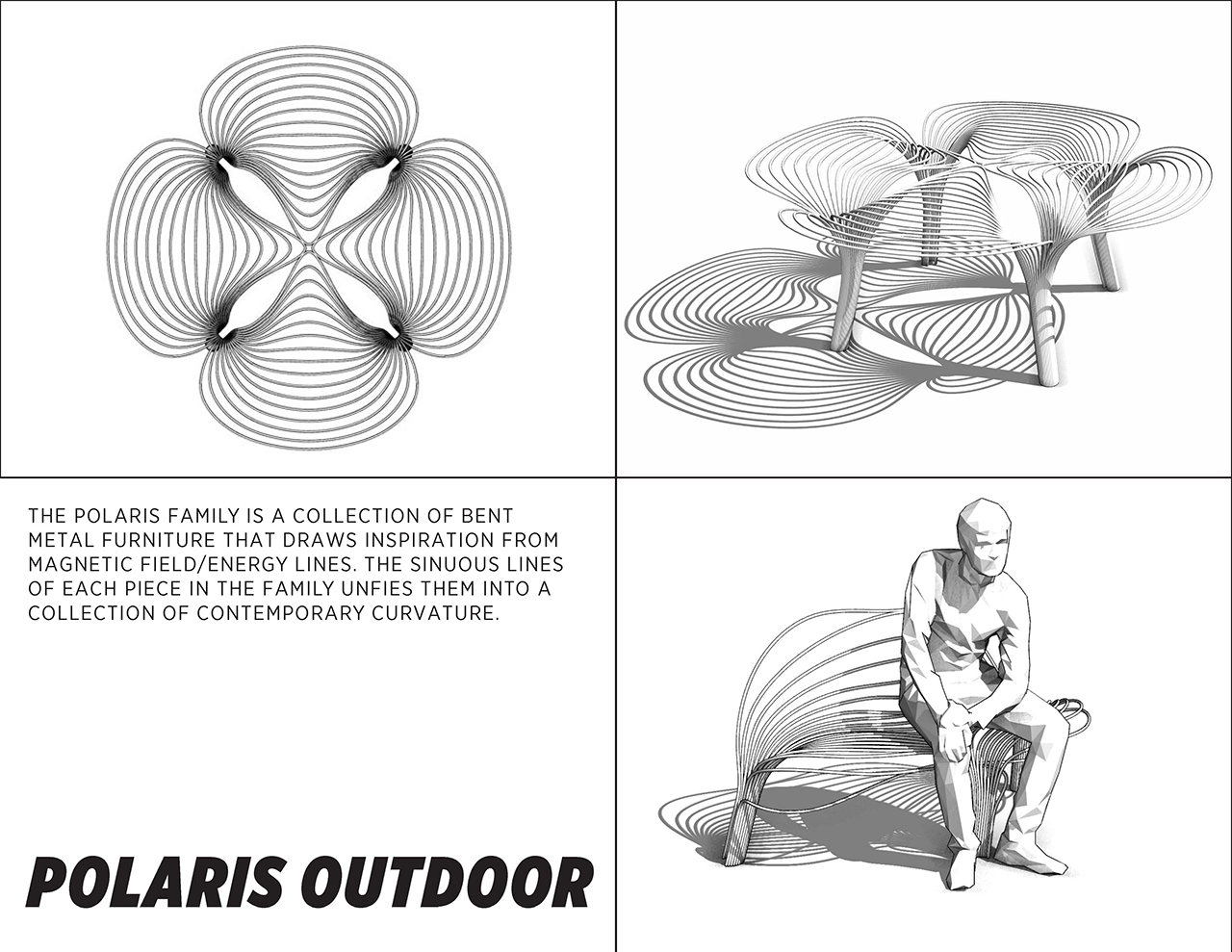 7/21 Photos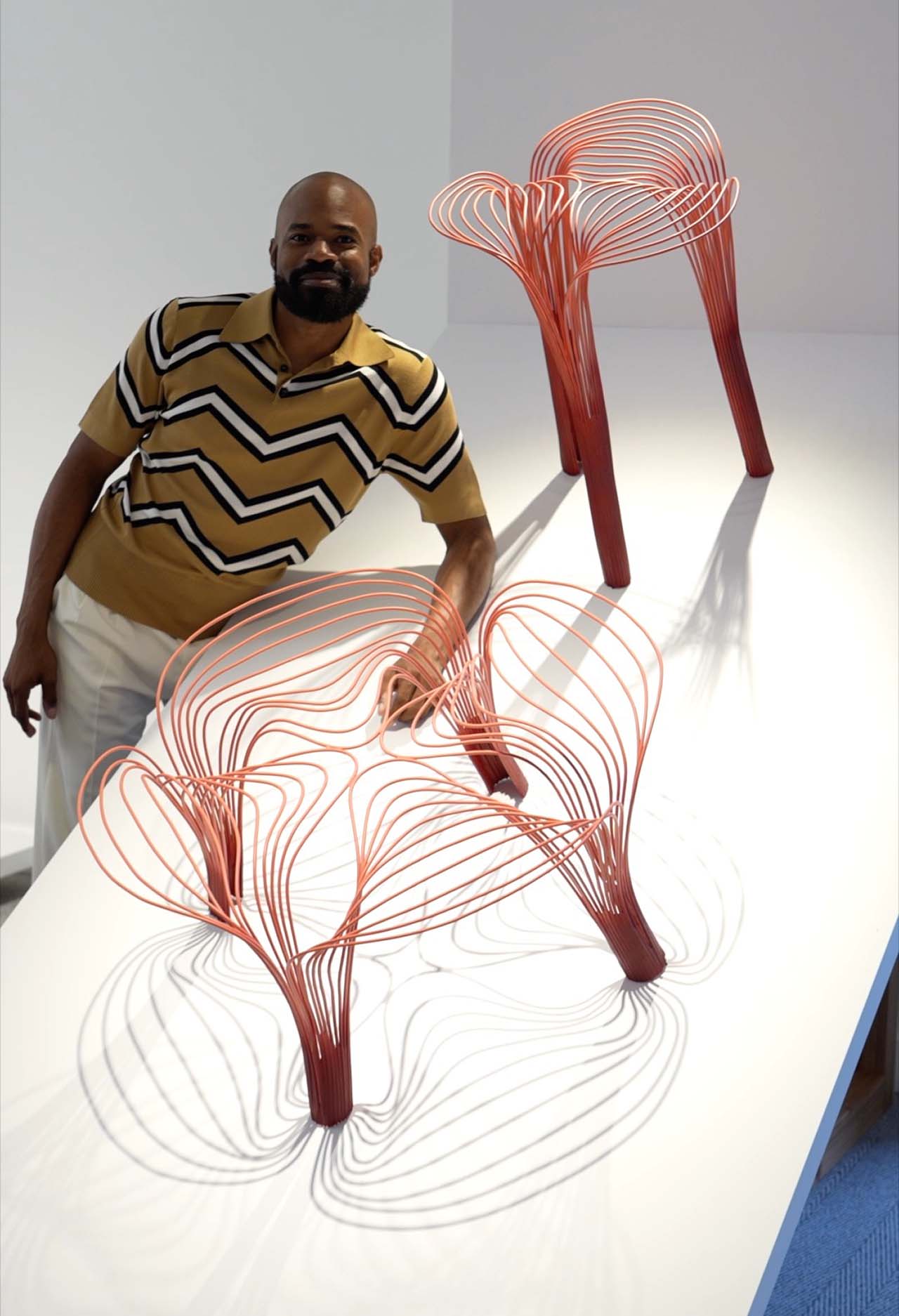 8/21 Photos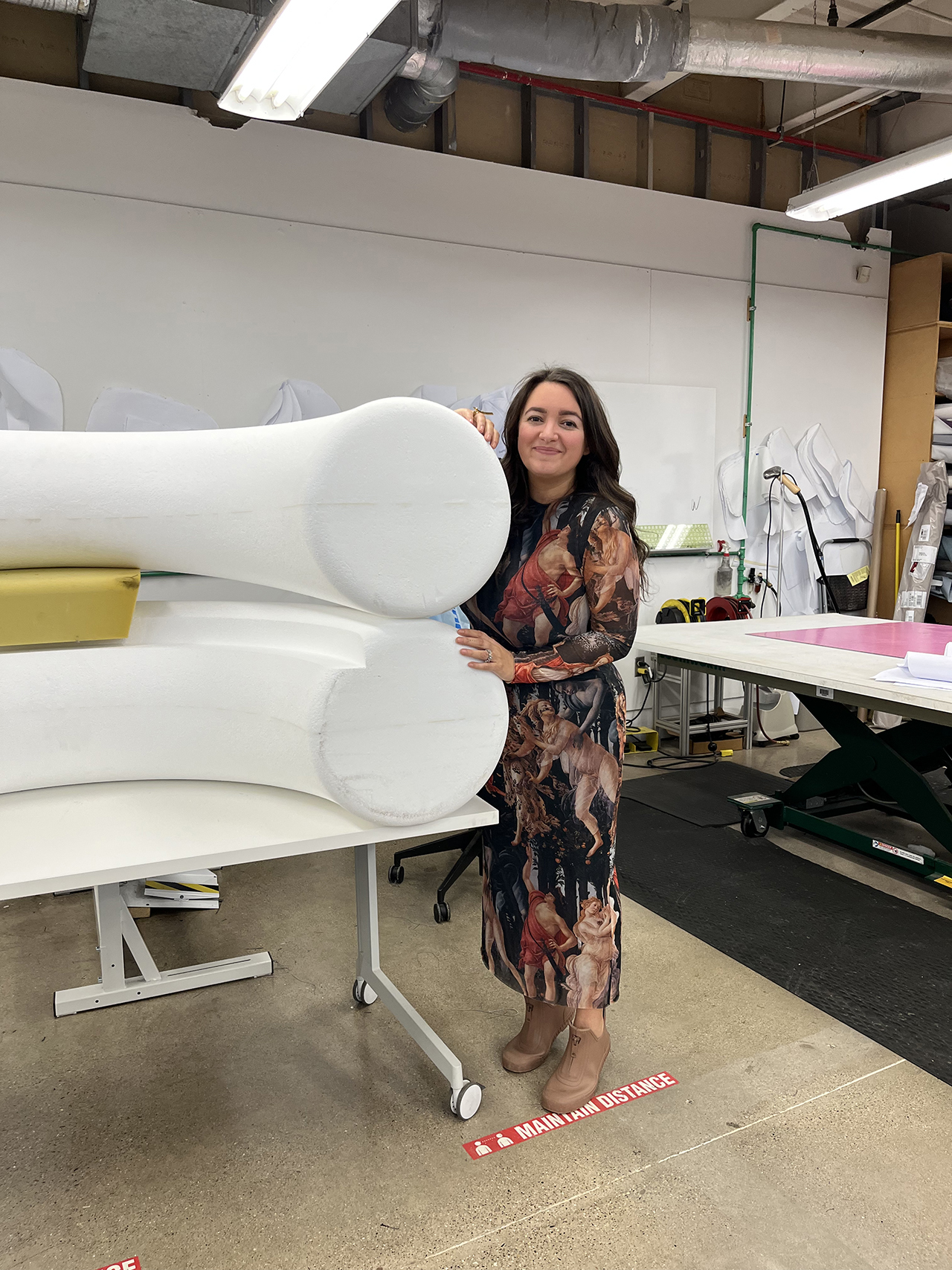 9/21 Photos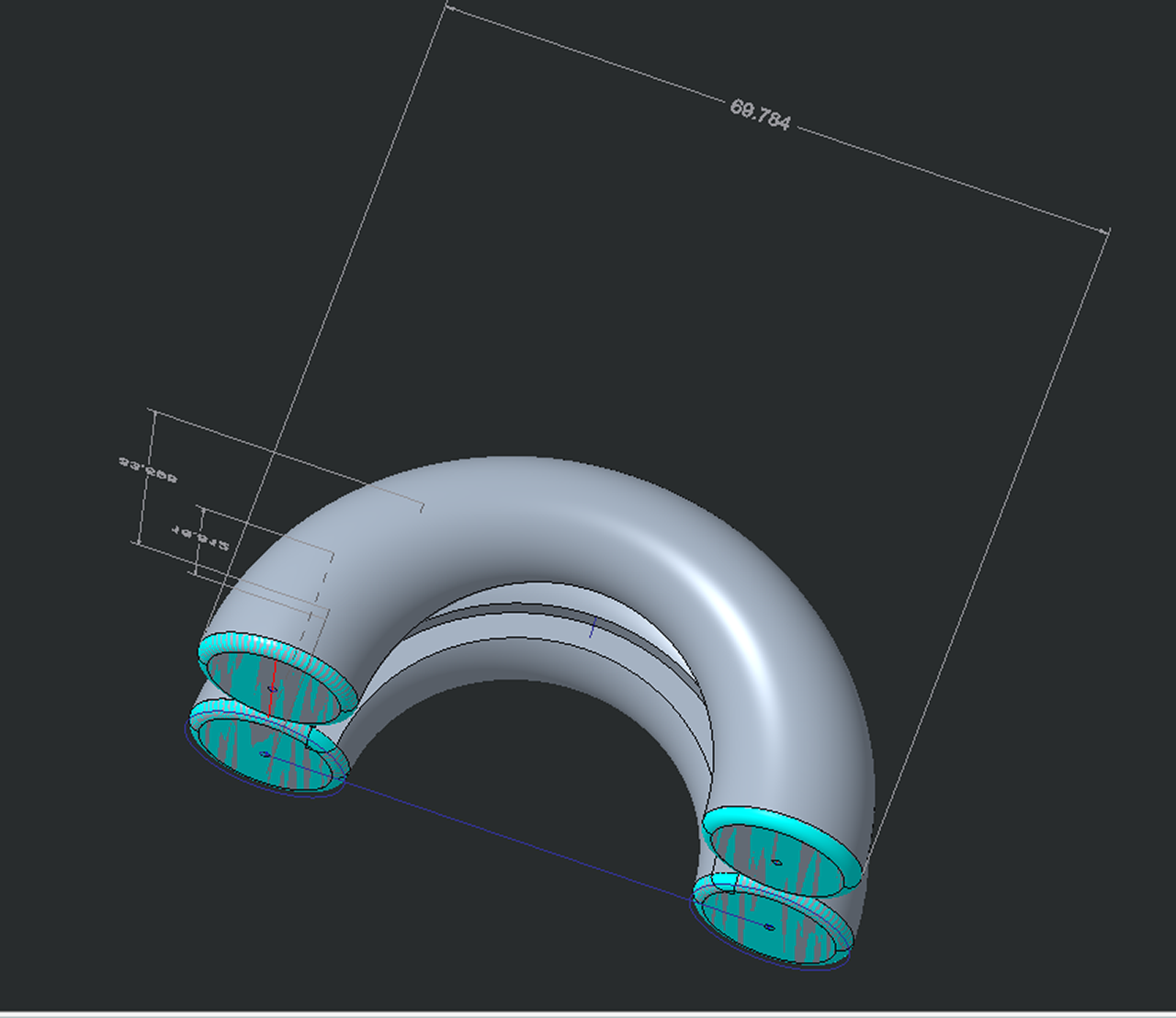 10/21 Photos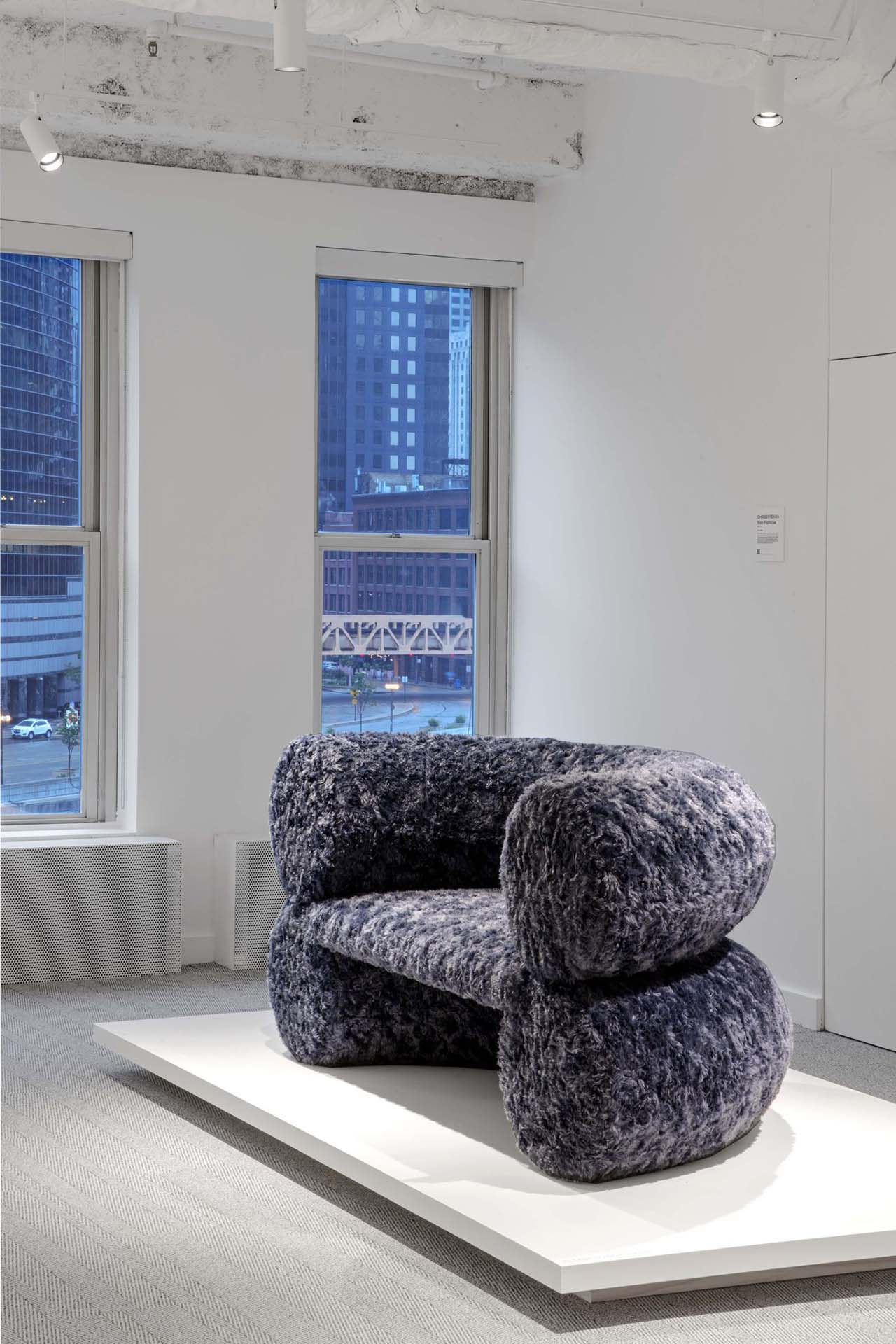 11/21 Photos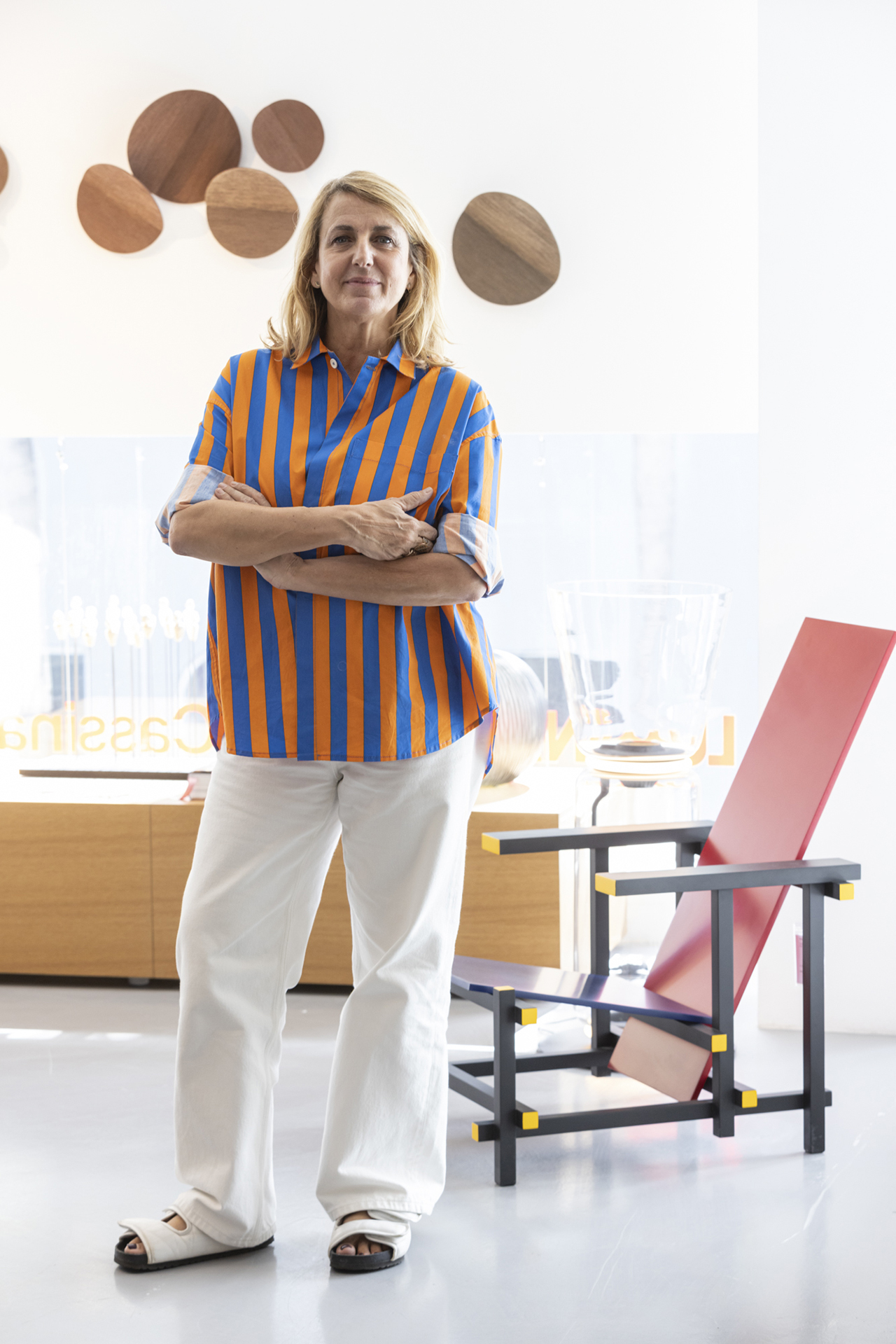 12/21 Photos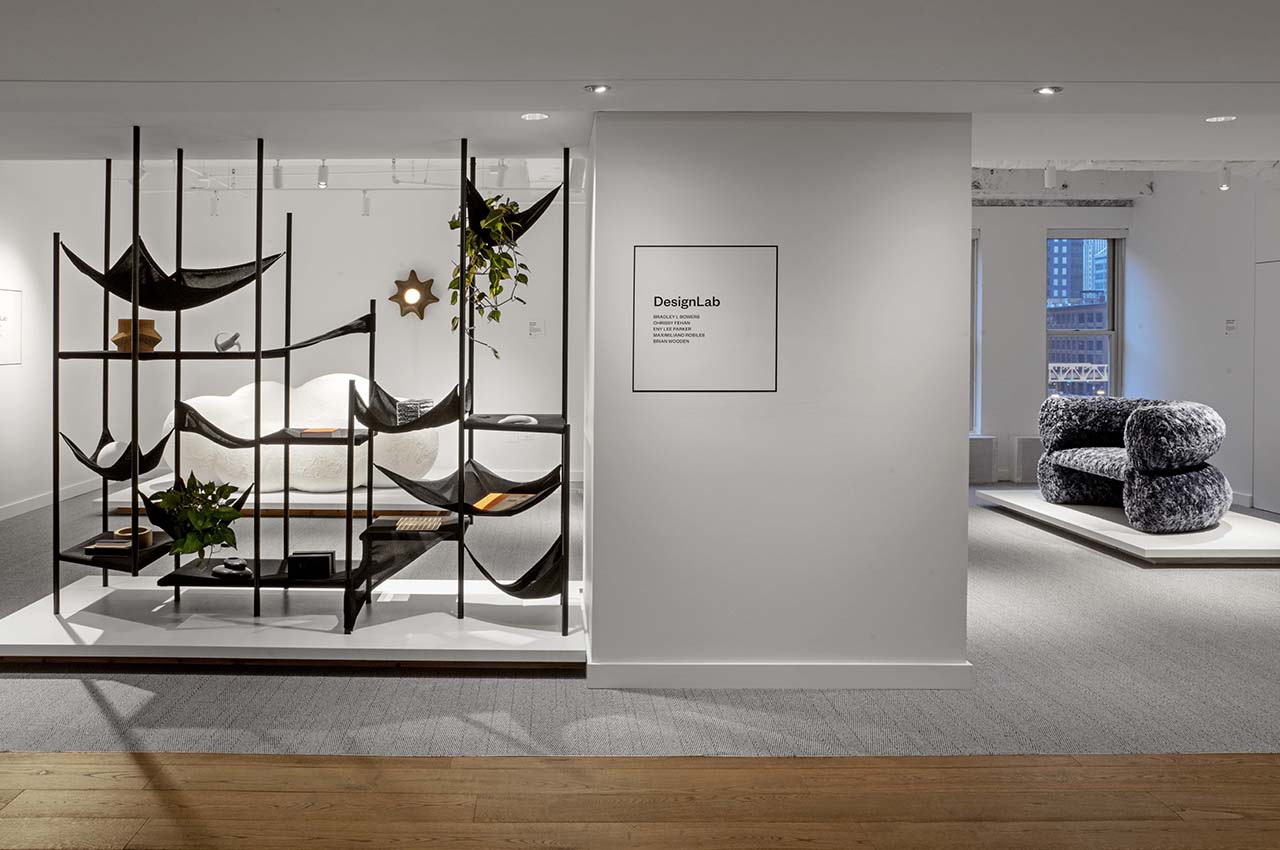 13/21 Photos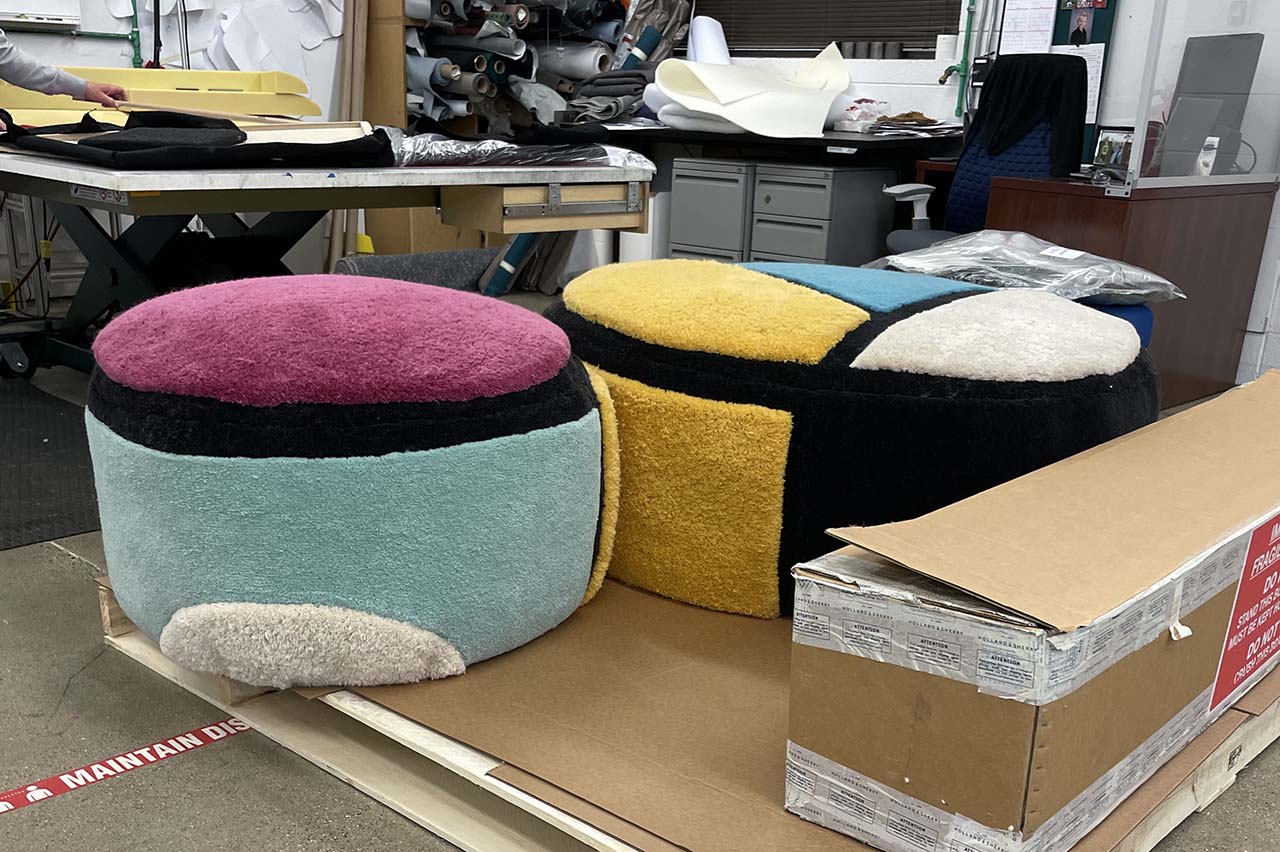 14/21 Photos
15/21 Photos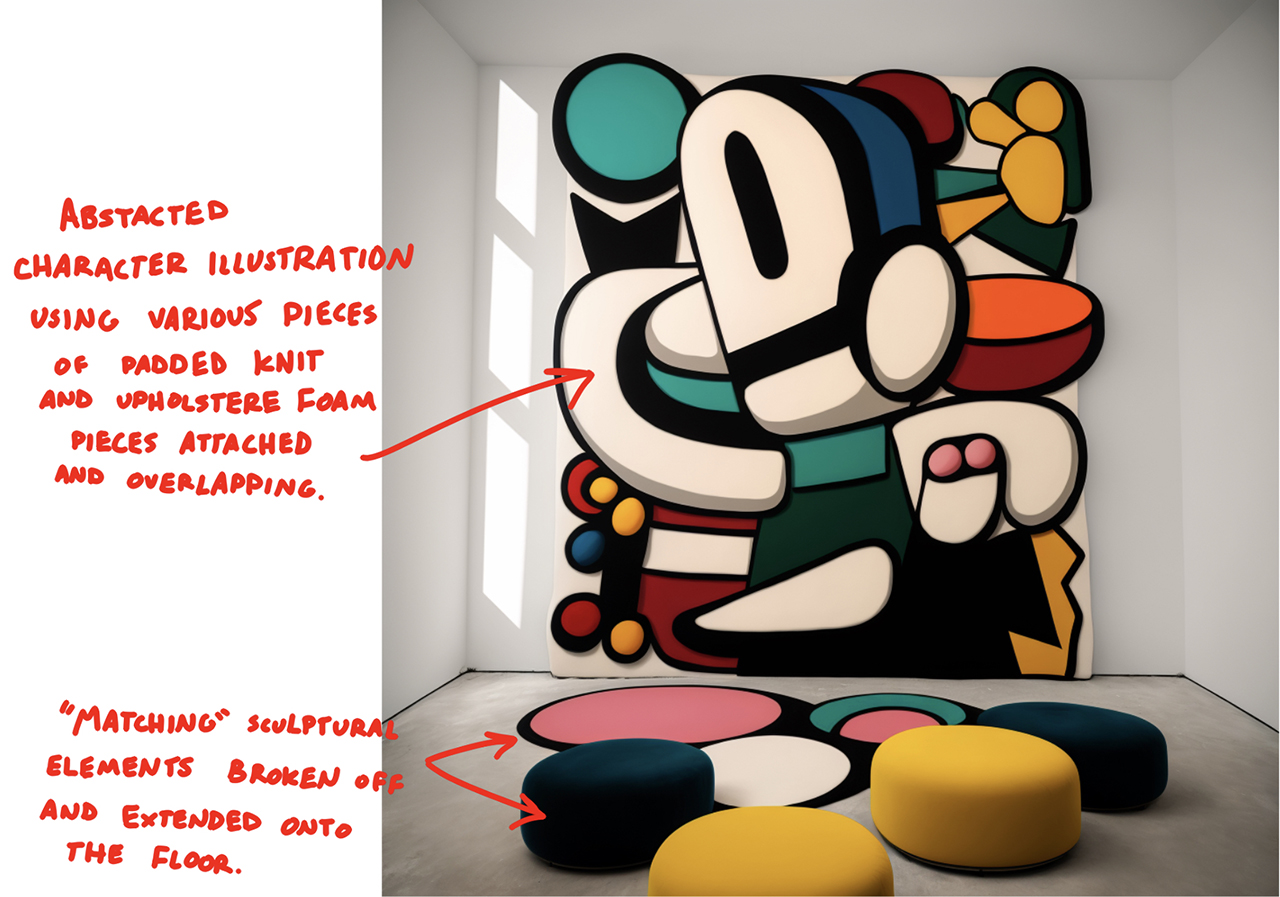 16/21 Photos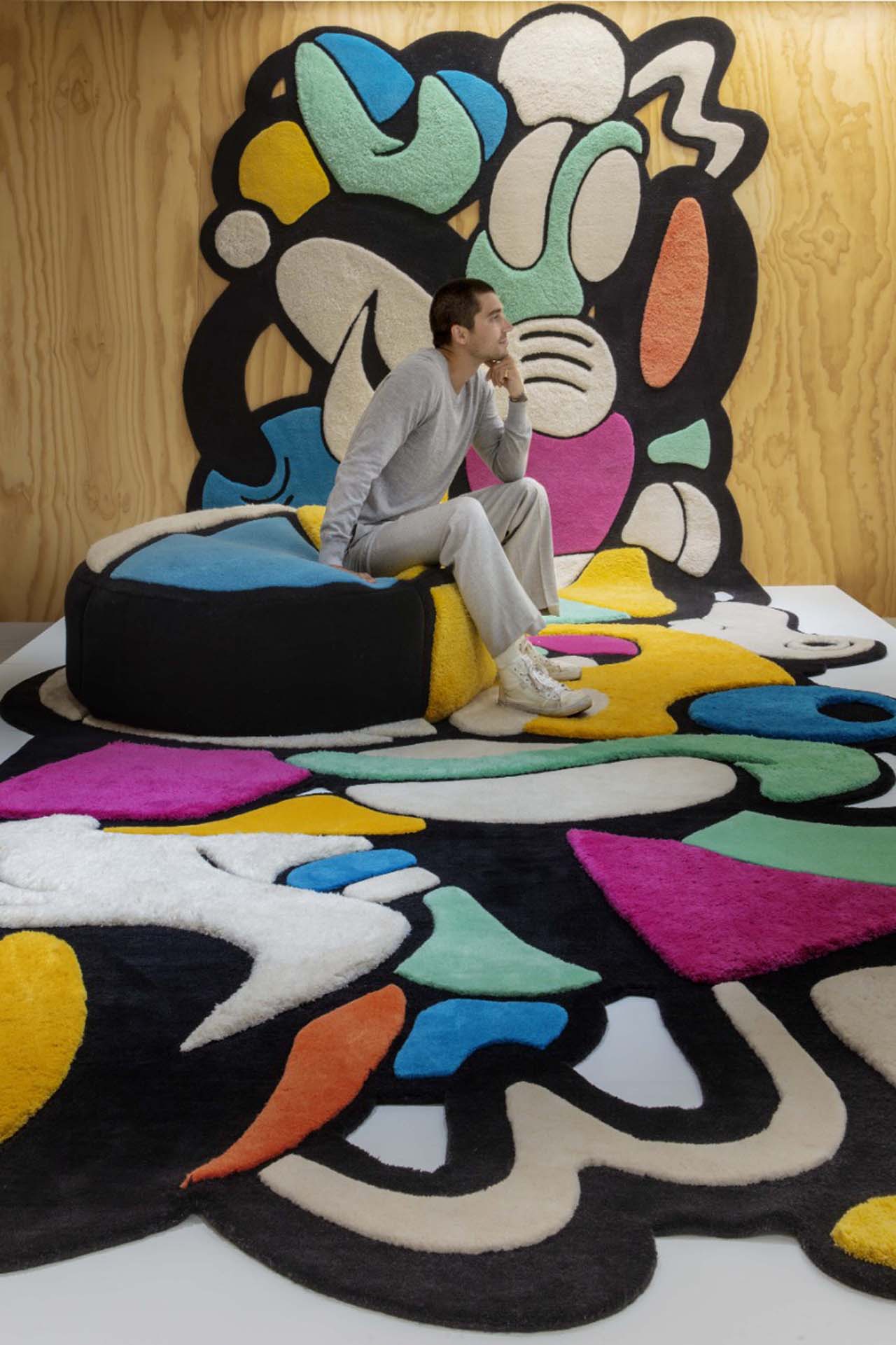 17/21 Photos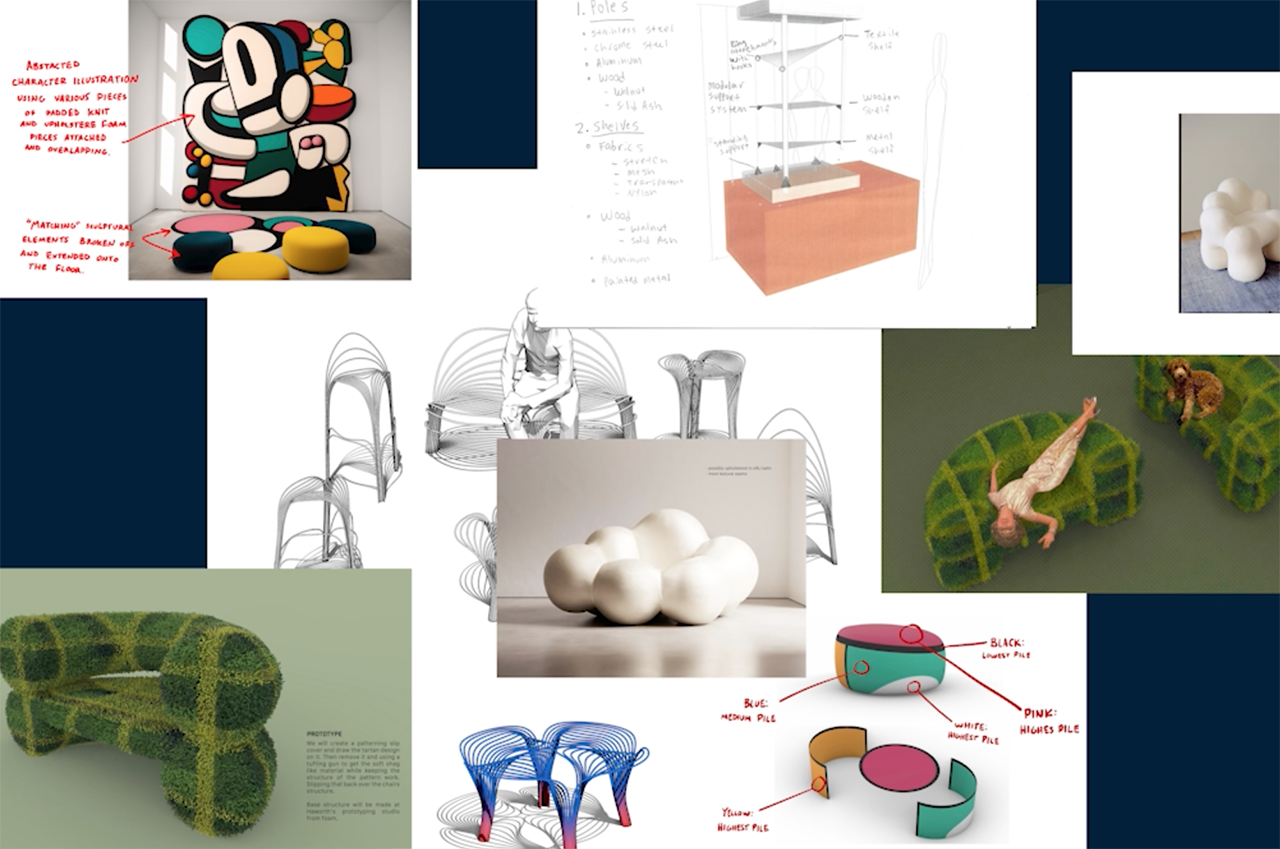 18/21 Photos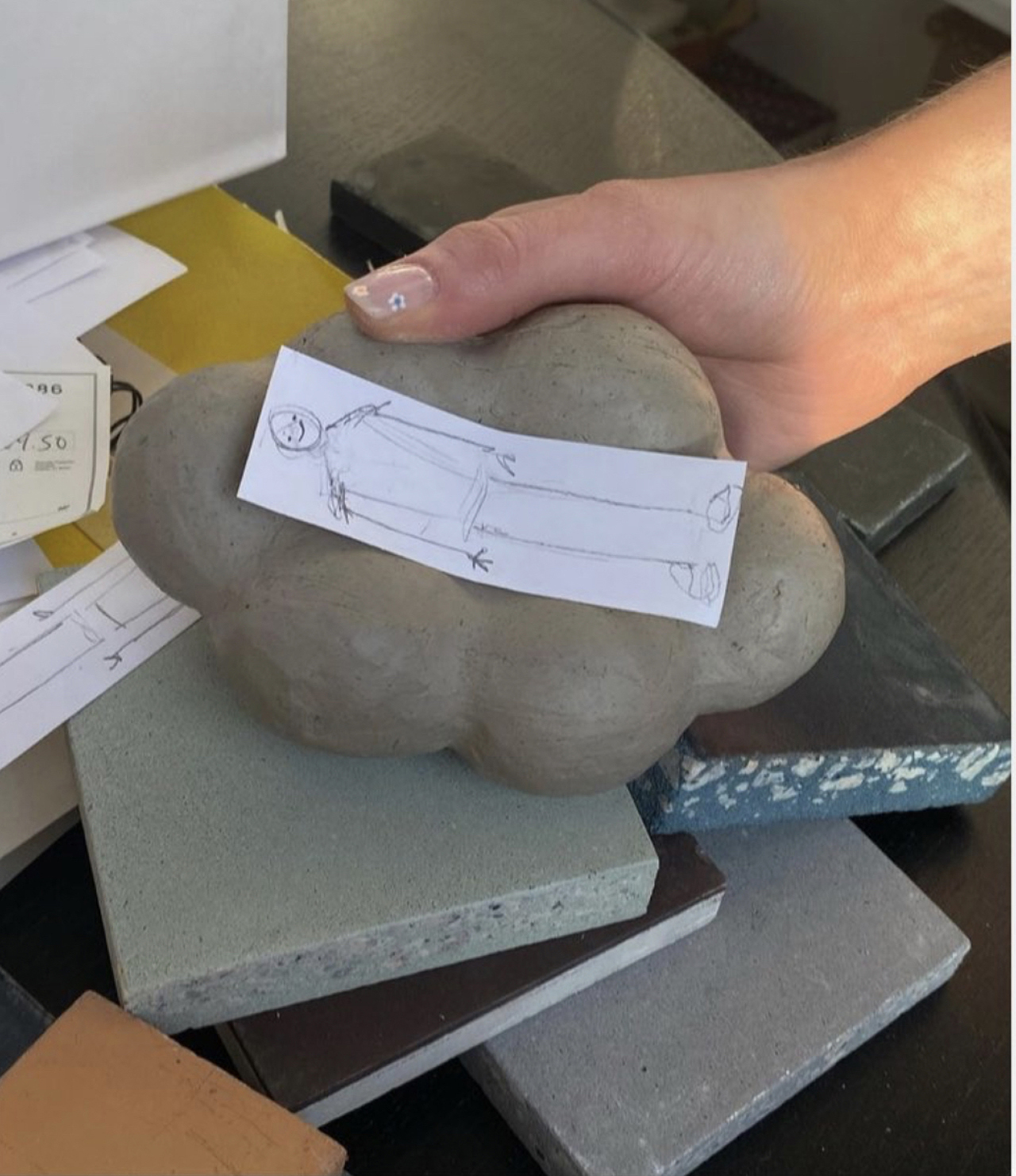 19/21 Photos
20/21 Photos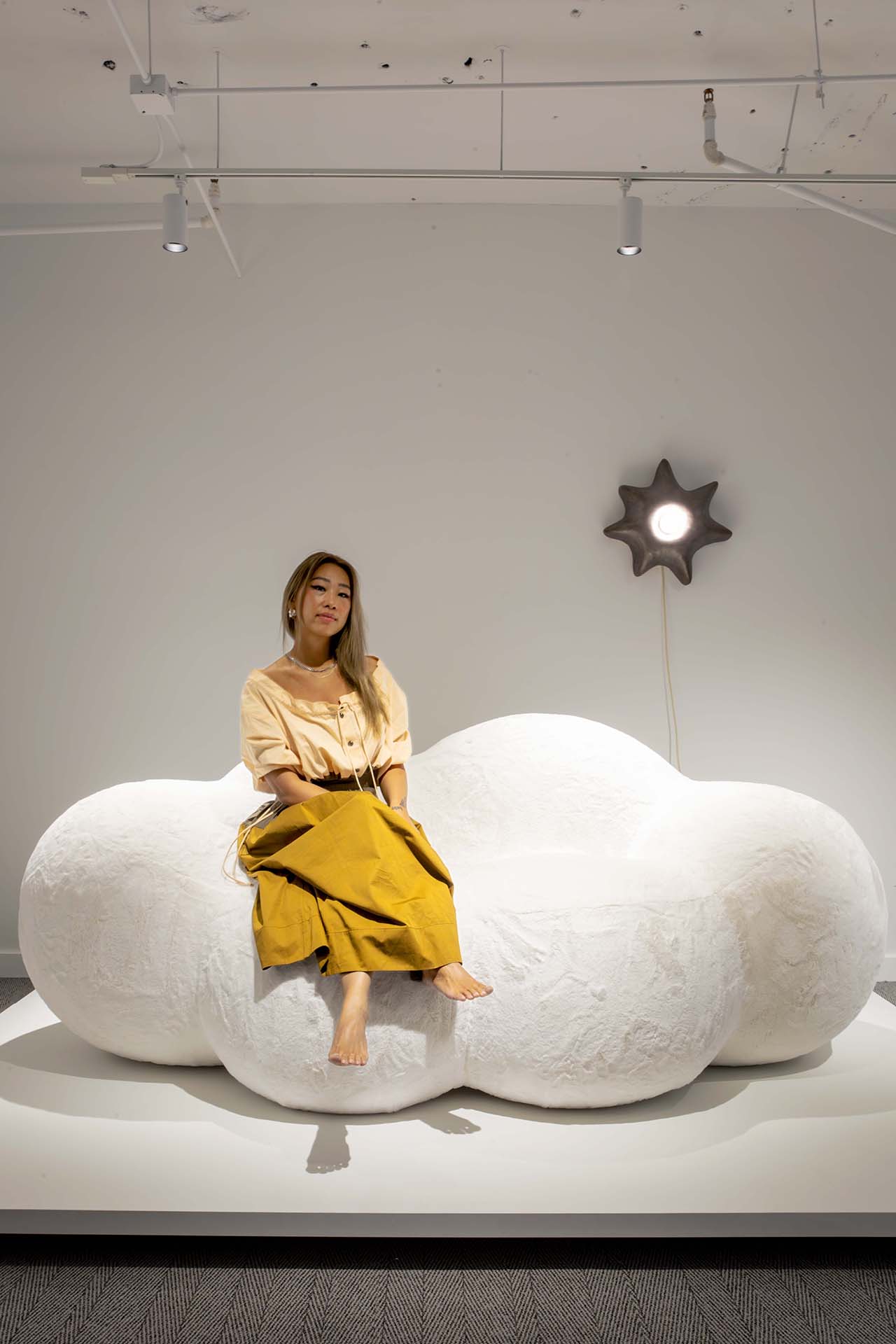 21/21 Photos
Bold, creative decisions and the workplace don't often go hand in hand, but office furniture brand Haworth has launched DesignLab, a collective of talented designers and artists focused on looking beyond the industry for new ideas and experiences in the office space. Bradley Bowers, Chrissy Fehan, Eny Lee Parker, Maximiliano Rosiles, and Brian Wooden have created future-focused concepts, curated and mentored by Patricia Urquiola and her studio, that include their individual experiences in digital, graphic, art, sculpture, and product designs. The projects were developed throughout the early months of 2023 before launching at the brand's Chicago showroom during NeoCon.
"The Haworth DesignLab is bringing new perspectives together with our existing design talent and partners," said Matthew Haworth, Chairman. "It's important for us to challenge expectations and set a new standard for where we live and work. We all play a pivotal role in the creation of beautiful spaces and are interdependent. Haworth doesn't have all the answers, and we seek to be informed by others. There is a lot of excitement to celebrate our 75th [year] and have these talented designers and artists help us understand what's next."
With its start as a side hustle in a schoolteacher's garage, Haworth understands the importance of having a unique entrepreneurial core, design-forward approach, and multicultural spirit. "It is important to have a conversation that opened a window in the company to the future," said Patricia Urquiola. "To use this exploration as a tactic to explore design diversity, to understand what is possible and in a design language that is distinctly American."
Further design diversity and desirability was added to the brand by partnering with these five designers and artists to find spaces for potential innovation for the ever-changing office world. Bowers, Fehan, Parker, Rosiles, and Wooden are challenging current design expectations by helping to set new principles for the workplace. Haworth DesignLab includes shelving, an outdoor collection, a daybed, a lounge, and a rug installation – all designs that you might not connect with an office environment – and that's exactly the point.
"I don't think companies are ever going to really get it right because they'll always be trying to satisfy some past concept as opposed to trying something new," said artist Bradley Bowers about the office. "For example, people are going to try to find a way to maintain the cubicle. But why? Maybe it doesn't work anymore. Maybe trying to make a cubicle exciting isn't possible because you're still trying to make a cubicle." Speaking of his time at SCAD (Savannah College of Art and Design), Bowers observed, "I feel like if companies start looking at how universities structure – or maybe not structure – their workspaces, we could learn a lot."
The Polaris Outdoor Collection looks to everyday culture and technology advancing the possibilities of what things can become. Bowers' goal is to use these advancements to create accessible, useful objects. Polaris began with his exploration of how complex geometry and the curvature of magnetic field lines can be manipulated into everyday objects. "As I was looking at field lines, I said, 'Oh, that's kind of like wires. It would be interesting if wire furniture, outdoor furniture, could stop looking so boring. Is there a way to make it more exciting?'," Bowers shared. "I also was thinking of using new technologies, like computerized numerical control (CNC) pipe bending. I like to say that I want to create ideas and pieces today that we couldn't do yesterday. CNC pipe bending is a relatively new process, and it means almost any profile, any curve that I can draw on the computer, I can feed it to this machine and it will squeeze it out almost like Play-Doh, and the pipe comes out looking just like the pipe in the computer. So I thought, 'OK, outdoor furniture is dominantly these wires. We now have technology that can play with wires in a much more dynamic way, and I have this idea for a much more dynamic line work'."
Of the Haworth DesignLab initiative, he said, "The cool thing about Haworth is that I've been sitting on this idea for a while, but I didn't have access to make it become a reality. I've got a lot of ideas that I can't execute on my own, but somebody at Haworth knows the right person to call to get access to this machine to create this concept."
Bowers' design language is simple. "I can't make you buy my stuff. I can't make you live in houses or rooms I've designed. But I can put them in front of you so that you don't go through life thinking that all you have to pick from is the same banal, dead, mundane stuff that's been fed to you for decades." Bowers' philosophy is, "Is what I'm making worth changing someone's mind? Is it going to push technology? Is it going to push culture? What's it going to do that makes it stand out in a sea of vanilla?"
Chrissy Fehan, who works at Pophouse, has a different perspective of the workplace than others in DesignLab because she works in a commercial interior design firm that designs offices. "When I'm in the office, I like to focus on really collaborative work and stuff that you can't necessarily do at home," Fehan shared. "Over the course of the pandemic, things shifted from coming in 40 hours a week to coming in when it's going to be super-collaborative work, and then anything heads-down we're doing at home. That feels like all those social moments should happen together, so the culture continues to grow and manifest that way."
Fehan's Phil Lounge offers a playful place to sit and curl up, and petting it is encouraged. Her inspiration comes from time spent working at home, snuggled up next to her pup – Phil! The seating was designed to release stress by mimicking the soft feel of petting an animal, known to lower the stress hormone cortisol.
"I suffer from anxiety, and when I worked from home over the pandemic, it was really nice to be able to pet my dog while I was in meetings," she divulged. "The chair was designed thinking about the work that we do at Pophouse and how we're trying to make everyone feel really inclusive. And what would make me feel good returning to the office was a chair that I could pet – that I could hug, that I felt like I was being kind of tucked into. It's over 7 feet wide… the material is really soft and you can kind of run your fingers through it. That was the overarching goal – to make people's lives better in a charming, playful way."
"I really like to start on a narrative-based foundation, so really thinking about the why of what needs to be solved and then going through different iterations of concepts. The Phil chair was an idea to solve the problem of how do you invite people back to the office who have become so comfortable at home," Fehan said, speaking to the lounge's inception. "Then I started modeling what would make me feel really comfy. Then I started playing with the visuals… And to be honest, with the Phil chair, I just watched my dog sleep. He curled up similar to the chair. Phil is a elderly goldendoodle, which is my favorite stage for him because he's super vocal. He's a very lazy, supportive dog." It won't surprise you to learn that Phil is the owner of custom designed bowls.
"Because of the pandemic, many companies are playing with the idea of how much space is needed for offices and conference rooms. There are so many spaces that have multiple identities, like coffee shops that are a bar at night. You see retailers doing pop-ups and different types of events," said ceramicist, artist, and designer Eny Lee Parker. "The idea of an office can be very exciting, but it is challenging because it is a space where you should be able to be really focused, as well as have people coming together to work. There are opportunities to evolve and make it a little more flexible, but a routine is really important."
Of the Cloud Daybed, Parker said, "The cloud series concept started two years ago… But it was purely plaster and fiberglass; it wasn't upholstered. And then the next step was, OK, I want this to be bigger, more like an armchair… And then we did a series of just cloud-shaped stools. Probably the most exciting one to me is the daybed, because of the scale of it and being able to actually fully lay on it."
The Cloud Daybed is playfully, yet carefully designed to provide the perfect position, slight head support, and raised feet for the ultimate comfort. "It begins with an idea of what it could look like. I'll just sketch really quickly, and sometimes, if it's not too organic, I'll model it on the computer to look at proportions. If it is a little more organic, I'll model it in clay. So for this one, I did a model in clay and then had someone do a 3D rendering," she shared. "I made sure all the inspiration came from really old sources and was nothing like any new furniture – we wanted to make it look like we were creating something based on something that already exists, but in a contemporary sense. Just creating a mood and the story behind it. All of that builds a backbone."
We're all guilty of daydreaming about escaping work, but the Cloud Daybed can take you to cloud nine. "Clouds are one of those shapes that we like to romanticize… the bed is very animated, but the fabric is really soft and kind of fuzzy. That translates to a strong statement in shape," Parker explained. "What I really enjoy is the fabrication and the problem-solving that is involved. We focus on the fabrication – on how this fabric is not working, the structure inside, what kind of foam we're going to use, and the stitching. I really like focusing on the journey of making a design into reality."
Parker describes her design point of view as coming straight from her own personality. "And my personality is, at the end of the day, the Industry of design, of art, of luxury. My goals? They're not centered around products, they're centered around people. The coolest feeling is to see something on paper and then see it in person – that space between paper and reality."
"I think of [the office] as a non-sited space," textile artist Maximiliano Rosiles explains. "Teams have to be able to engage with each other, but I don't think a physical location is necessary. I think technology is going to play a big part in that… It will be like we are meeting online, but more elaborate."
For Haworth DesignLab, Rosiles created Split-1 fragmented shelving, in collaboration with Tek-Knit/Duvaltex. The innovative solution deconstructs traditional shelving into something unconventional and personalized. The materials and shapes the designer chose to use contradict one another – metal and textile – to create a mix of soft and sharp forms.
With a history heavy in installations and sculpture, Rosiles began with his mind on floor-to-ceiling pieces. "I just thought about hanging stuff, so that put vertical lines in my head, and that naturally led me to think about how I was going to connect those lines, which then led me to a shell form. It's blurring the lines between art and design, it's totally different from what I've done before." While working on the project he was surprised at how well the communication flowed between the participants and Haworth's designers. "The Haworth designers have been so open to my ideas and have been encouraging me to even push the limit of that idea," Rosiles shared. "I didn't expect collaborating with a huge company that works in an industry where I'm a complete outsider would be so open to having me."
Rosiles' process is intuitive, using whatever materials are on hand and working through trial and error. "It's about never letting go of your intuition, because I think that's where the soul of the work is. I'm self-taught, so I'm comfortable doing my own thing. I don't like to overthink stuff. But my work is also a huge contradiction of rational versus irrational, or order versus disorder. Kind of like disordered chaos," he describes it. "The big thing with me is I've never been afraid to fail. I think failures are the best thing that could ever happen to you, so I've never been scared to try things. I like following my instincts and just doing it, which has led me to other things which can be way better than the initial idea."
The part of Rosiles' inspiration that isn't intuitive comes from an unexpected source: streetwear. "When I was younger, I was interested in streetwear, and the leader of streetwear was always Virgil Abloh. He inspired a whole generation to just do what you want with passion and don't stop. Everything I've been talking about comes from that streetwear, do-it-yourself mentality, using the resources you have, being creative, just doing it.
"There's the practicality versus fun, that Yin and Yang balance," artist Brian Wooden said of today's offices. "We can design this completely ergonomically and have it optimized for human productivity and paint the walls with a color that has been tested to improve cognitive function or whatever. That's the Yin. Then the Yang would be this wild space where there's all this room for creative expression, and there are instruments and toys to play with and games. Having a little bit of the Yang would get that balance in there. I would go for a little more Yang, which just makes spaces fun."
Wooden's Inter-Dimension rug installation leans towards the yang as he translates his typical two-dimensional design language by pulling illustrative elements into the third dimension. It feels like two worlds are colliding in a cacophony of shape and color of the rug tapestry and ottoman duo. The various illusions Wooden has created leave the viewer wondering where one dimension ends and another begins, creating a "2.5 dimensional space."
"I wanted to appeal to the inner child by taking a lot of these spaces and just treating them like a playground for grown-ups. Again, looking at a space and saying, what is the most exciting thing I could envision? That's what all my work is about," Wooden shared. "I want to connect with my audience. What do I really want to see? What do I want the world around me to look like, and how do I want to interact with my environment? If I really want that deep down from a genuine place, inevitably, there are people out there who want that too. It's just trying to come from a genuine place, and hopefully, that'll connect."
He explains his process as "very immediate." Spending too much time on something runs the risk of Wooden getting bored and never finishing. "I want to still be excited about it. I want to get my process out of the way and still get enough time to experience it on my own – because that part is fun."
With Wooden's street art background, creating the illusion of 3D is a common theme. "You're working completely in two dimensions, but you're using illustrative techniques to try to convince your audience that these shapes have dimension," he said. "The next step was to pull some of those out into the real world while still using these elements of illustration and animation and drawing. Now there is a little bit of three-dimensional space; you can interact with it a little bit. You can touch it. You can sit down on it. It creates a really fun environment, like when you're a kid and you show up at some wild playground that you've never been to before. As you start to get in there and move around it and start to build out a map, it starts to make more and more sense the more you play with it. I definitely want the viewer to be curious and to go and interact and explore because it's new to them… It's a very different experience from every angle."
Wooden isn't used to working with a company so far outside of his scope of work, but he's been wanting to do it for a long time. "I was surprised by their willingness to just let me be me. In the beginning, I was trying to fit the mold, and as I got into it, I realized they are going to let me do what I want… The more I've allowed myself to believe that, the more fun I've had."
Haworth DesignLab and Patricia Urquiola have managed to show us a tiny fraction of what the future of workspace design might look like, proving that working outside the industry has its own advantages. Whatever the next phase of the office looks like, you can bet Haworth will be on top of it. Learn more about Haworth DesignLab at haworth.com.