Helsinki's 12th annual design week took place at the beginning of the month, centered around the 47th iteration of Habitare, the main design show established in 1970. More than 250 events across the city and the show itself were organized around the theme of "better." Here are some of our favorite finds – including a minimal wardrobe by Laura Huusari (above) that hangs from the ceiling to maximize floor space.
These simple stools are made from three interlocking squared wooden arches by Helsinki Metropolia University of Applied Sciences students Tia Aitola and Antonia  Sonntag, who were showcased in the new designer area of Habitare.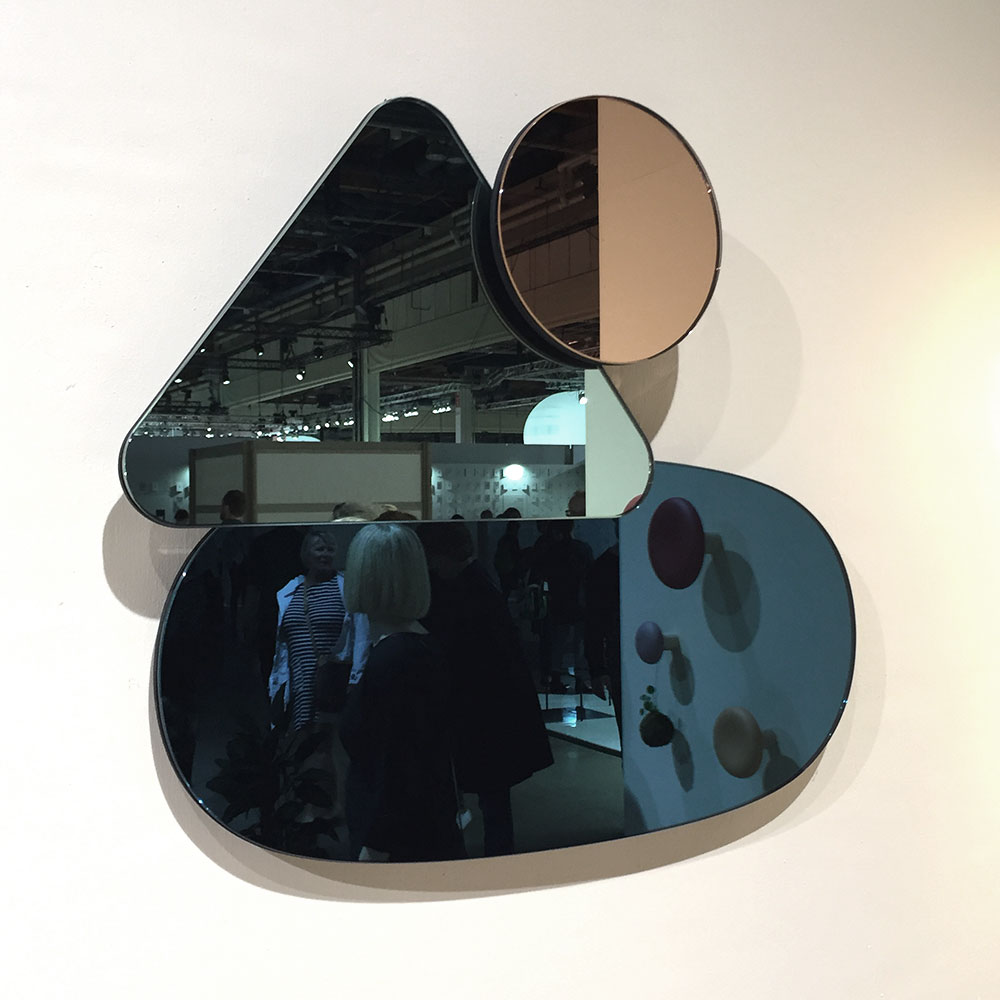 Rusko by Finnish designer Maija Puoskari is a collection of three mirrors inspired by mountains and chains of small ponds. Doubling up as coat hooks, they can be used on their own or arranged in overlapping compositions.
The Aava pendant by Laura Väre was created as part of a project with Aalto University to explore the roots of Finnish design in the Nuuksio Forest. Inspired by a tree trunk, the curved edges of the nested plywood sheets also recall inverted landscapes of mountains and auroras, while the plywood filters the light creating a comfortable light source.
The Tovi shelf by Finnish design duo Hanna-Kaarina Heikkilä and Anni Pitkäjärvi is a modular system that comprises ceramic, cork, metal, wooden and mirrored elements that come together to make functional 'micro-shelves.'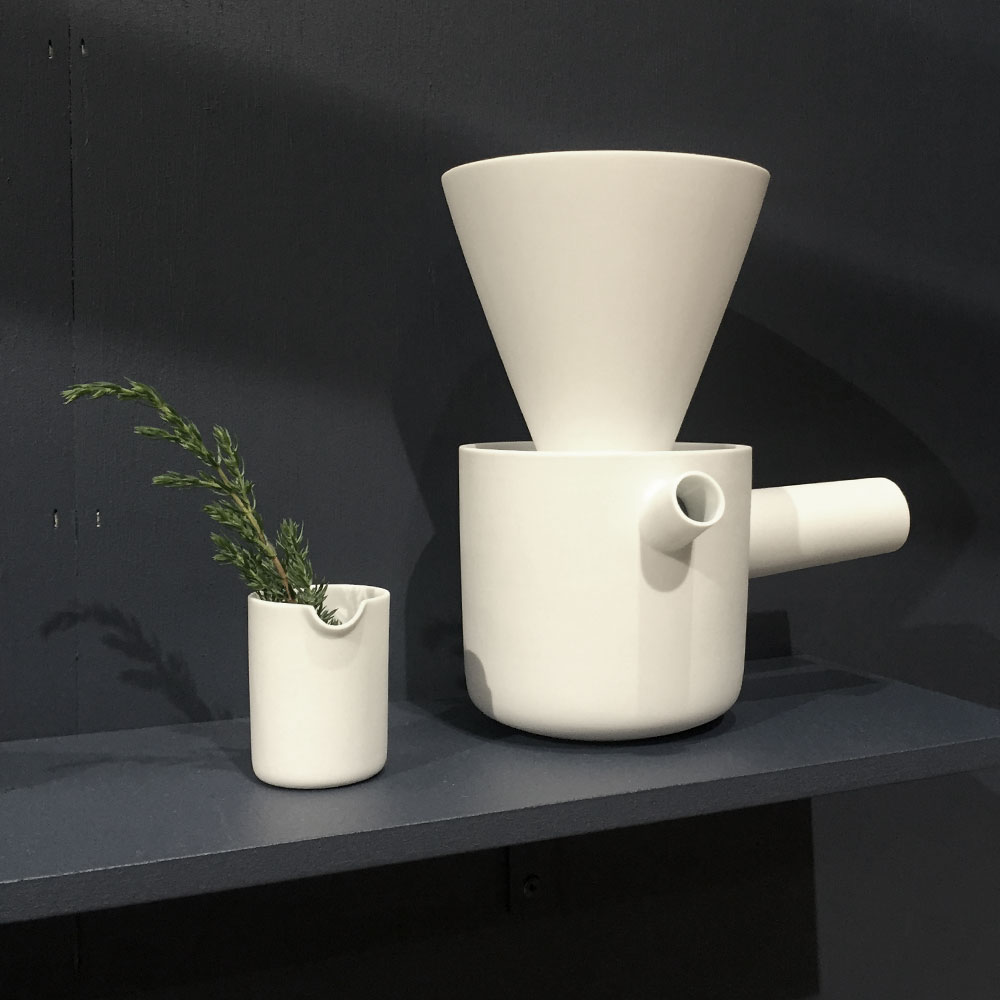 Piipou by Studio Kaksikko is a two-cup pot designed for small space living. It is equally suitable for making tea or filter coffee and therefore replaces a lot of bulky kitchen paraphernalia. It is available in black or white and is made in porcelain by the designers themselves.
Exhibited as part of Protoshop, Habitare's exhibition of prototypes by new designers, Party stool comprises three identical plywood forms, combined together to create a durable seat. Its designer, Carlo Raymann, has recently completed a BA in Interior Architecture at the University of Art and Design at Aalto University.
The Crescent wall lights, which rotate to create different effects, are by Hanna Anonen, a graduate from the Applied Arts MA program at the Aalto University School of Art, who has also worked as an industrial designer and studied in France.
Designed for small space living, the ADB&B (Armchair, Divan, Bench & Bed) by Japanese designer Yuka Takahashi is as multifunctional as its name suggests. It is made from PEFC certified Finnish wood and designed to flatpack so people can move it from one home to the next.
And finally, the Block & Brick collection by Tuulia Penttilä is handmade in Finland from locally sourced wood and designed to be as flexible and durable as possible. Different formations provide everything from dog dining tables to spice racks.