For its latest collection, California-based Heath Ceramics gives nod to its founder, Edith Heath, whose glaze experiments can still be found around the brand's Sausalito factory. They carry on her love of experimentation with glazes, especially layering them, through their innovative tile collections, like Dwell, Tapestry, Dual Glaze, and Mural. The newest series brings about infinite possibilities with its geometric shape and eight glaze options, balancing a variety of contrasts, including glazed and unglazed, smooth and textured, matte and glossy, and light and dark. The Dual Glaze Triangles Collection puts the pattern creating in your hands with each configuration promising lots of depth and movement.
Each triangular tile is layered with two textures and two finishes, all done by hand. Depending on how they're laid out, new shapes can be formed, from squares to parallelograms to diamonds. To top it off, with the eight glaze blends – Natural White, Natural Manganese, Bay Blue, Basalt Lava, Ochre, Fog, Zinnia, and Seafoam – the results are bound to be bold, energetic, and playful.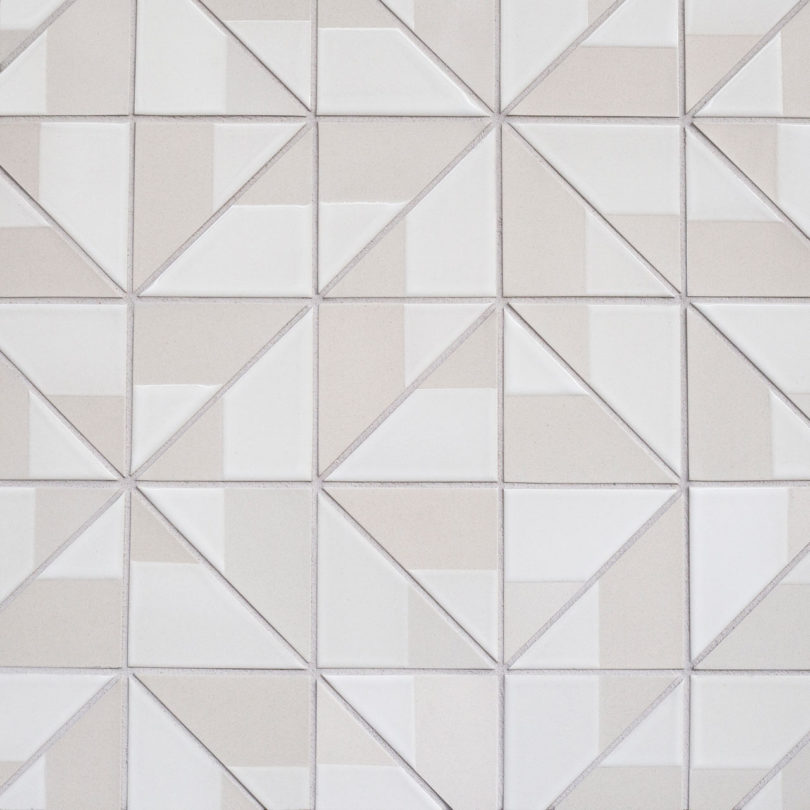 First four images by Aya Brackett.