Step by Step Ladder Reinvents the Traditional Library Ladder
Step by Step Ladder Reinvents the Traditional Library Ladder
1/11 Photos
2/11 Photos
3/11 Photos
4/11 Photos
5/11 Photos
6/11 Photos
7/11 Photos
8/11 Photos
9/11 Photos
10/11 Photos
11/11 Photos
If floor-to-ceiling bookshelves are on your home design wish list, I suggest you add the versatile, functional, and inviting the Form & Reform Step by Step Ladder by Herman Studio to it. Featuring a deep top step for extra safety and a wooden support bar for balance, Step by Step can be folded up and hung on the wall when not in use using an included small wooden hook, pulling double-duty as a decorative wall object.
Designer Jonas Herman of Herman Studio in Bosnia-Herzegovina shared, "This stepladder has two purposes: to provide optimal function when unfolded and in use, and serve as a decorative element when folded up and hanging on the wall. We wanted to create a functional ladder that would also have a sculptural effect in a room."
Choose between natural oil treated and white oak treated European oak finishes.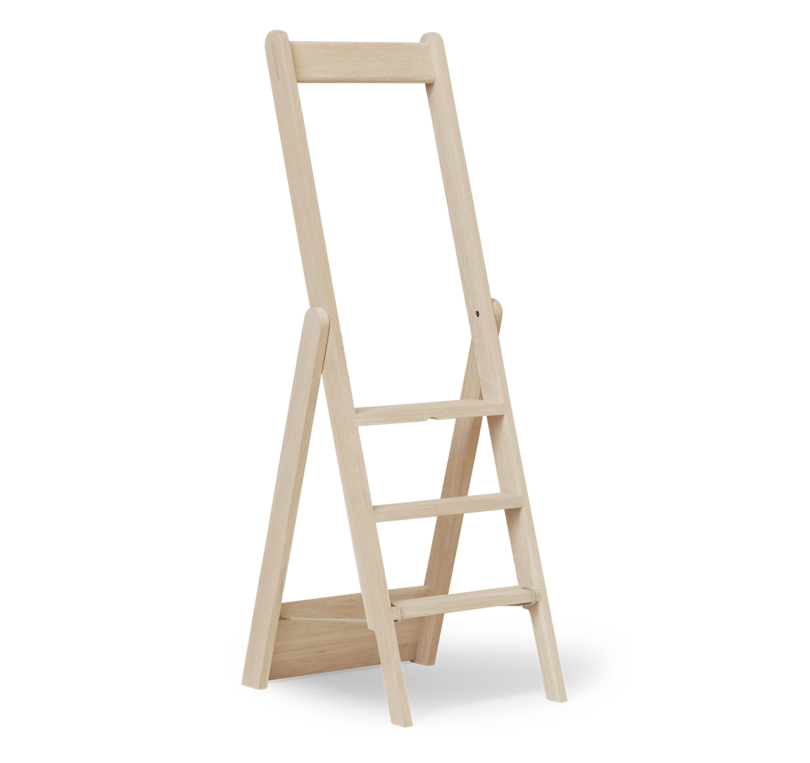 To learn more about the Step by Step Ladder, visit formandrefine.com.