In contrast to the tacky-plastic handle designs of typical replaceable shaving razor systems, the sophisticated geometry of designer Mark Braun's Hexagon shaving line for Mühle stands out as a modern, ergonomic, and sharp design matching its intended function.
Braun is the same designer behind one of our favorite timepiece designs, the NOMOS Glashütte, one that earned him numerous accolades, including the GOOD Design Award, IF Award, Red Dot Award, German Design Award, and Green Product Award. Here, he applies the same eye for contemporary form and function with a 6-sided matte finish razor handle contrasting the shine of the chrome-plated componentry engineered to attach to a safety razor. Braun earned yet another award this year for the HEXAGON, awarded a Red Dot Award 2017 prize.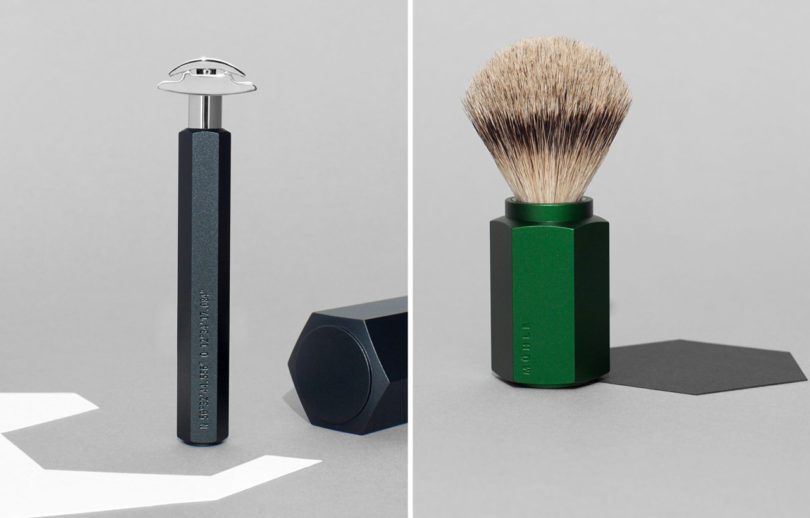 The HEXAGON offers a refreshing and sophisticated option in a category disappointing and sparse when it comes to modern forms – one that neither exhibits the stuffy airs of a traditional wooden or bone handle razor, nor the appearance of a miniature parts-adorned Dyson stick vacuum, thankfully avoiding the trappings of contemporary mass market men's razor product design. The handle, brush, and stand are available individually or as a set here.

Design From Around The Web