How cool are these Hexagon wall tiles from Form Us With Love?
Form Us With Love partnered with TRÄULLIT, the only manufacturerof woodwool cement board in Sweden. Woodwool cement board is an environmentally-friendly material that also absorbs sound. Made from cut wood slivers that are mixed with water and cement, the tiles are also moisture-resistant and, well, look really cool put together on a wall. Certainly much prettier than most sound-absorbing panels.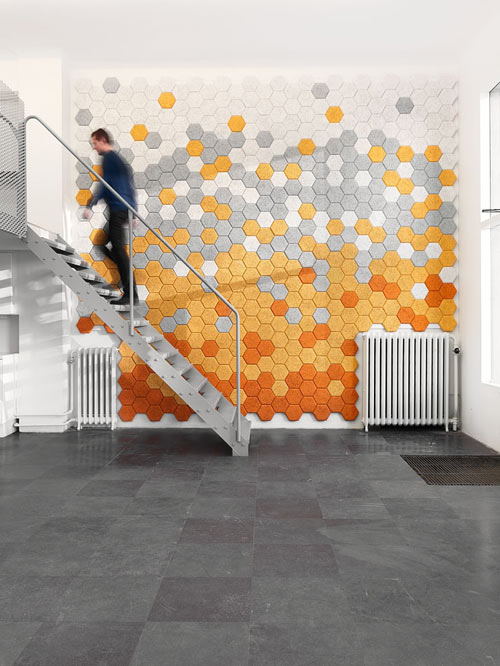 Can't wait to see what color combinations and shapes they come up with next.
Photos by Jonas Lindström.