Phase is a sculptural collection of jewelry designed by Lynne MacLachlan that are 3D printed in nylon in a range of colors. The bold, graphic pieces create overlapping lines with their three-dimensional forms that result in a moiré pattern when you view them at different angles.
Once printed, the pieces are hand dyed and assembled in the UK and Europe, with some bering topped off with Swarovski crystals.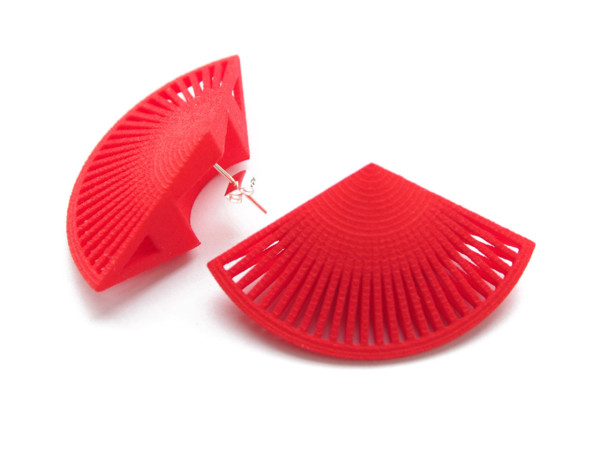 Photos by Rosie Welsh.