designjunction returned to King's Cross this year with an organized display of lighting, furniture, and products. At The Canopy's pop-up shop, over 60 brands set up their products for sale. Cubitt House was turned into a lighting and furniture showhouse. Elsewhere on the map, installations and light tunnels activated the area around King's Cross for entertainment and sensory pleasure.
Here's what we loved from designjunction:
British studio Abalon was founded in 2006 by Ana Bridgewater. Ana's porcelain products use a Japanese technique called Kintsugi – an ancient art of fixing broken ceramic pieces with gold. This interest in breakage and repair is not only a way to reduce waste, Ana also believes it increases beauty.
Di Classe, founded by Japanese product designer Domei Endo in 1990, looks at European scenes through a Japanese vision. Foresti Grande, for example, creates leafy shadows through layers of intricate leaf clusters. Scandi-inspired Foresti White even replicates the process of photosynthesis, using photocatalytic paper to clean the air.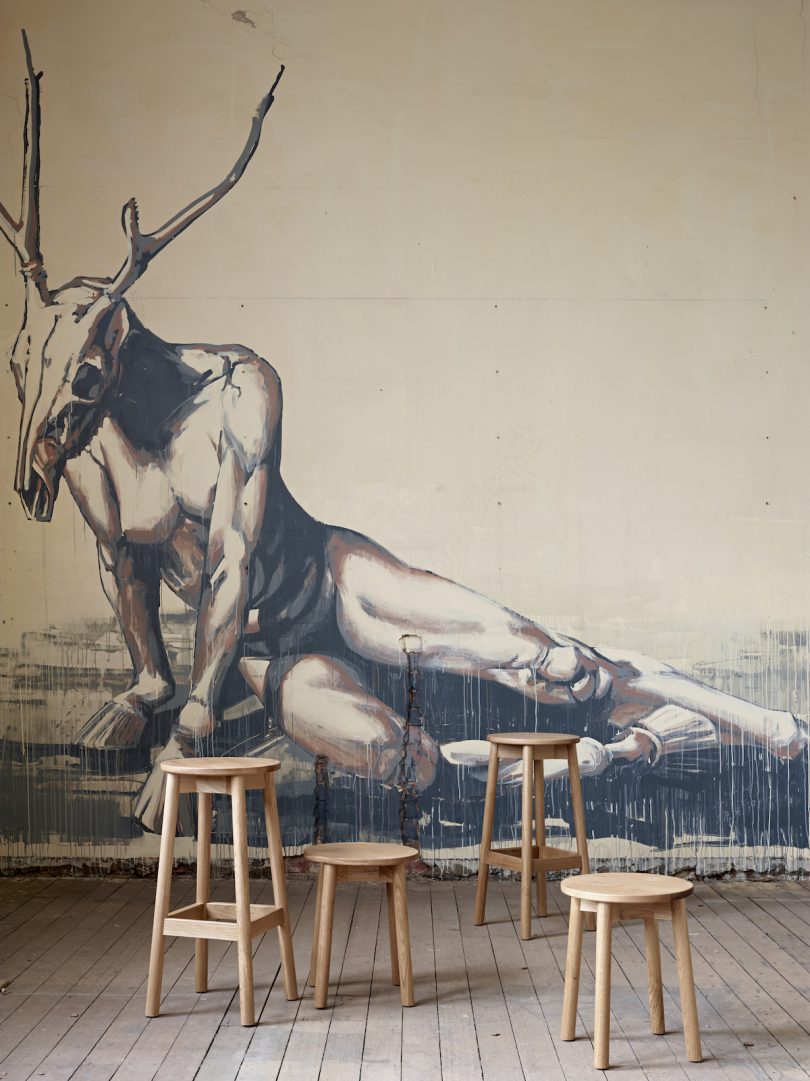 Australian designer Ross Didier's collection of chairs, Fable, now come in both indoor and outdoor versions. Think simple oak cabinets, armchairs, open shelving units, for bare character and modern utility.
Friends and Founders, founded by a Swedish designer and her Danish partner, exhibited a Bauhaus-inspired NOVEL chair. Their furniture is solely manufactured in Europe.
Hello Grimes by Amy Grimes released a new range of large format, bright and bold illustrated prints inspired by fable and folklore, all printed in London.
Iza Buleczka's brand is barely 2 years old but the figures in the prints exude such timeless confidence, freedom, and female beauty. This Berlin-based artist's series on "Modern Goddesses" seems as appropriate as a sensual silhouette in the bedroom or as an artsy pop in an office.
Jennifer Newman Studio is based in Clerkenwell, right in London. Her furniture, such as the Huddle Table above, uses such bright colors and fun shapes, they'd easily dress up a school canteen, a creative studio, or a child's playroom.
Printmaker Juliana Loveday exhibited her new TRANCOSO collection from her Brazilian heritage, along with the BLUES collection of abstract horizon lines and patterns on the surface of water.
Kobi & Teal, by UK designers Nick Fraser and Polly Bell, launched their new collection, Blue Scale: we love the functional qualities of their design and the idiosyncrasies of the shape along with the comforting shades of matte blue glaze.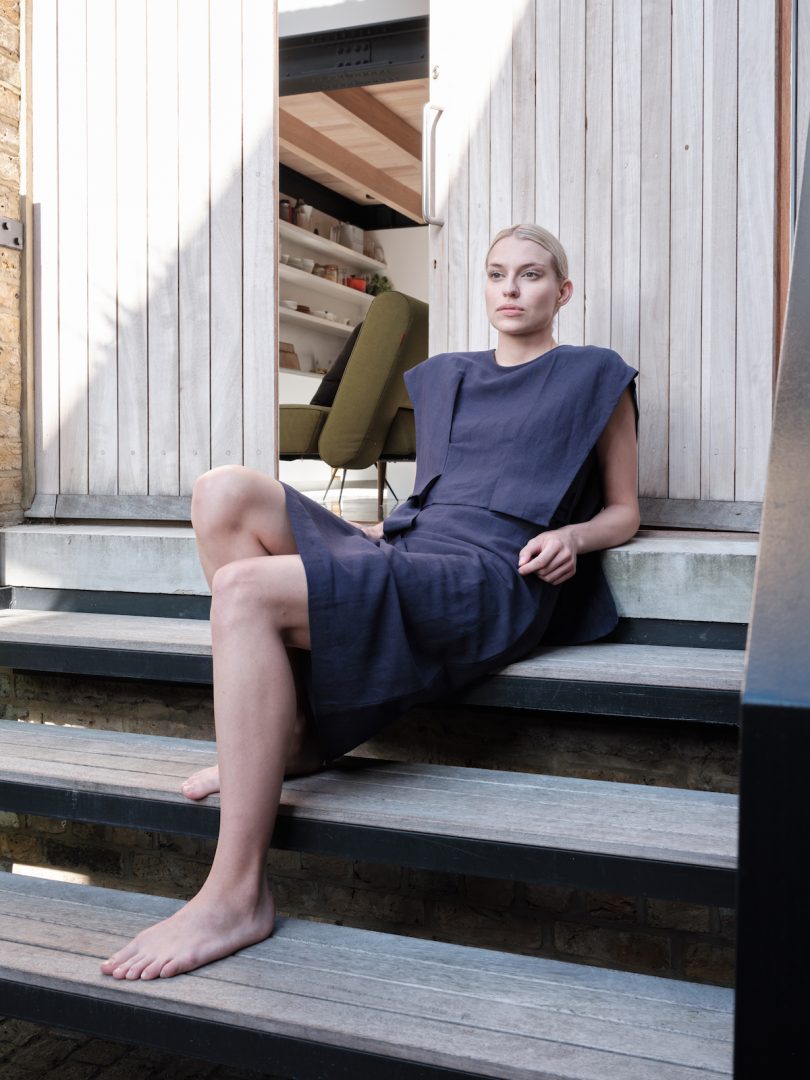 On Another Ocean's clothing collection uses lots of drapes, bold shapes, and geometric patterns, so much that you look like you're wearing a piece of architecture.
Rentaro Nishimura uses 3D printers and laser cutting to create these futuristic, repeating forms in his design work, such as the Rhombi and Serpent necklace.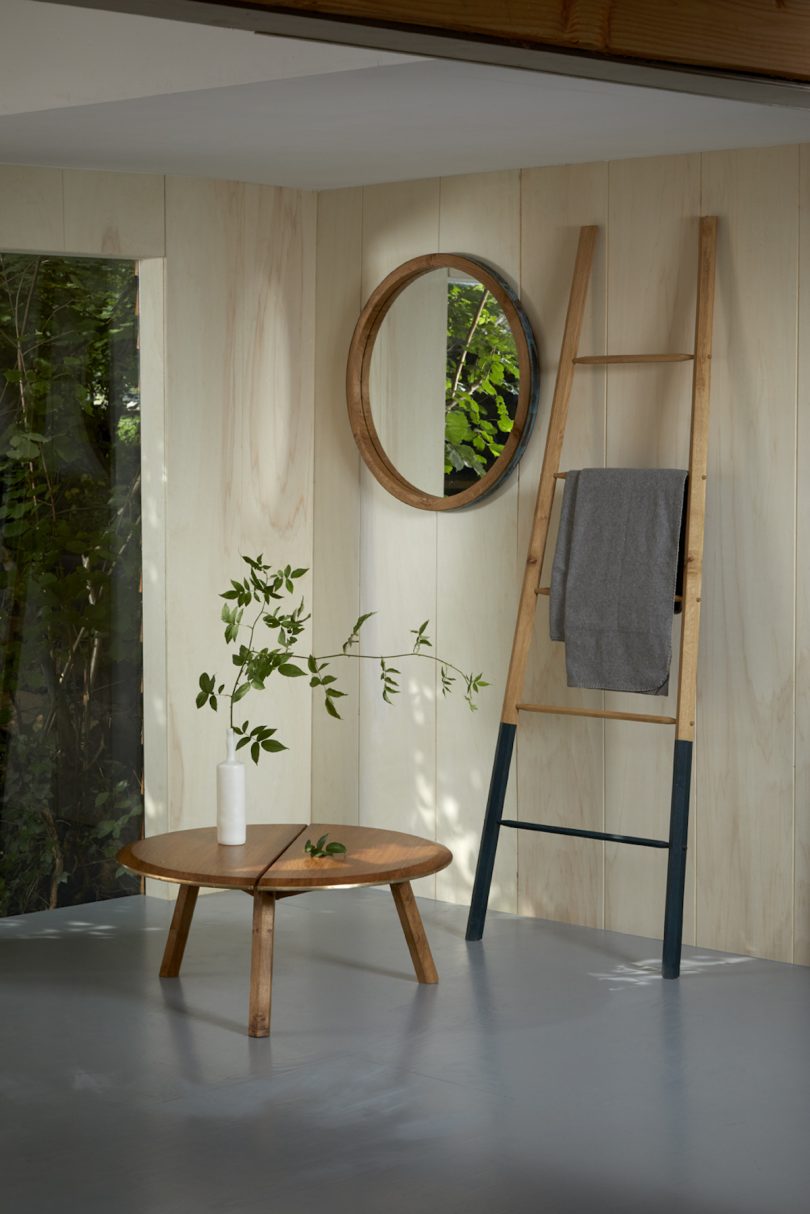 TedWood was established in 2013 by Oxford School of Architecture graduate Ted Jefferis. The TedWood bed, from oak, is a stunning sculptural item – pair it with his more pared back mirror, ladder, or coffee table.
Verpan follows the lineage of Danish design tradition – in particular the work of Verner Panton – producing unique modern pieces such as FLEX chair with a tongue-shaped seat and softly curved backrest on steel runners. It's supposed to improve blood circulation and offer higher flexibility and bounce in the back.
Whether you're a digital or analog fan, these VOID watches by Swedish designer David Ericsson appeal to any modern design lover who wants something other than an Apple watch.