Hoek Is Sustainable Furniture Built in 60 Seconds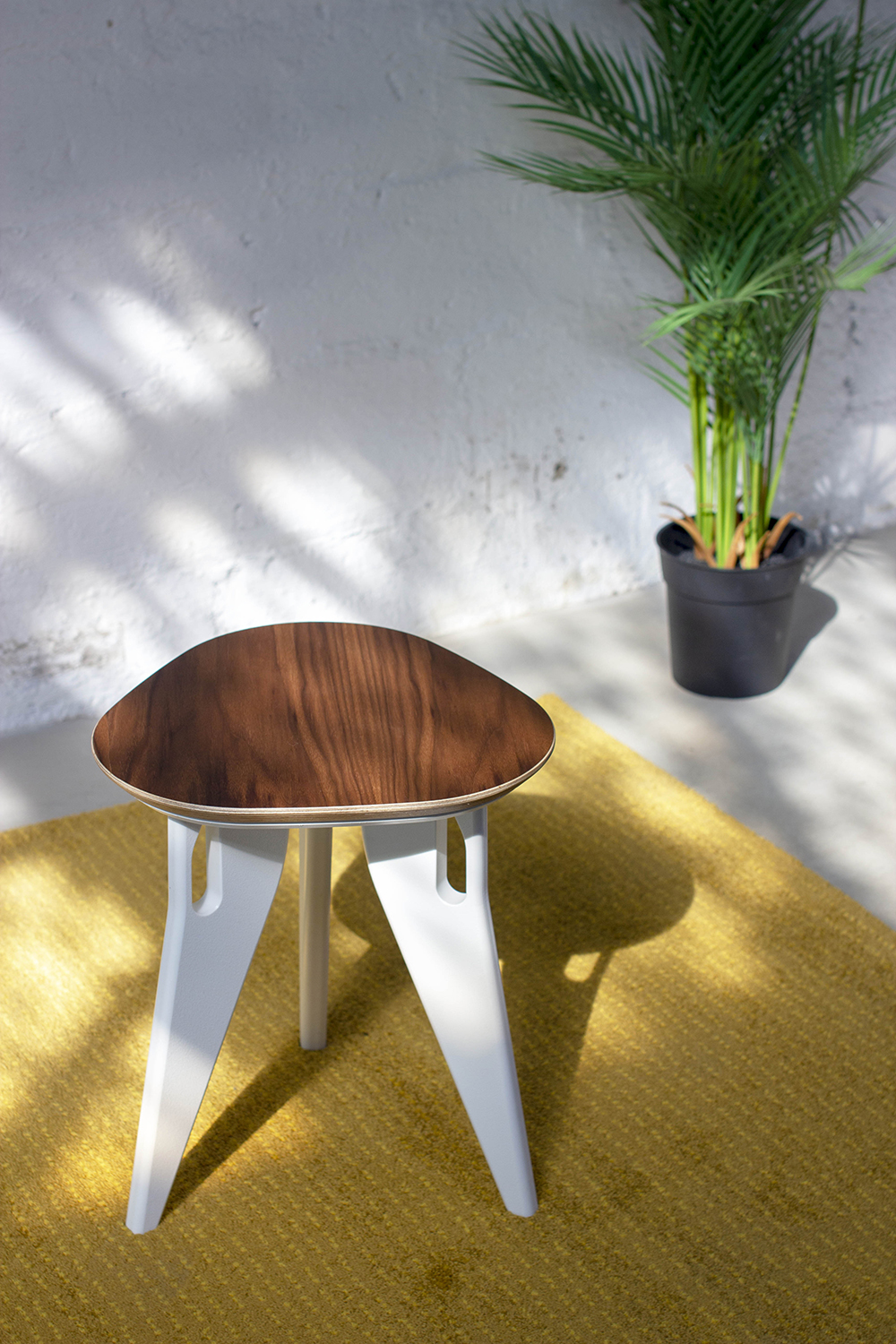 Hoek Is Sustainable Furniture Built in 60 Seconds
1/18 Photos
2/18 Photos
3/18 Photos
4/18 Photos
5/18 Photos
6/18 Photos
7/18 Photos
8/18 Photos
9/18 Photos
10/18 Photos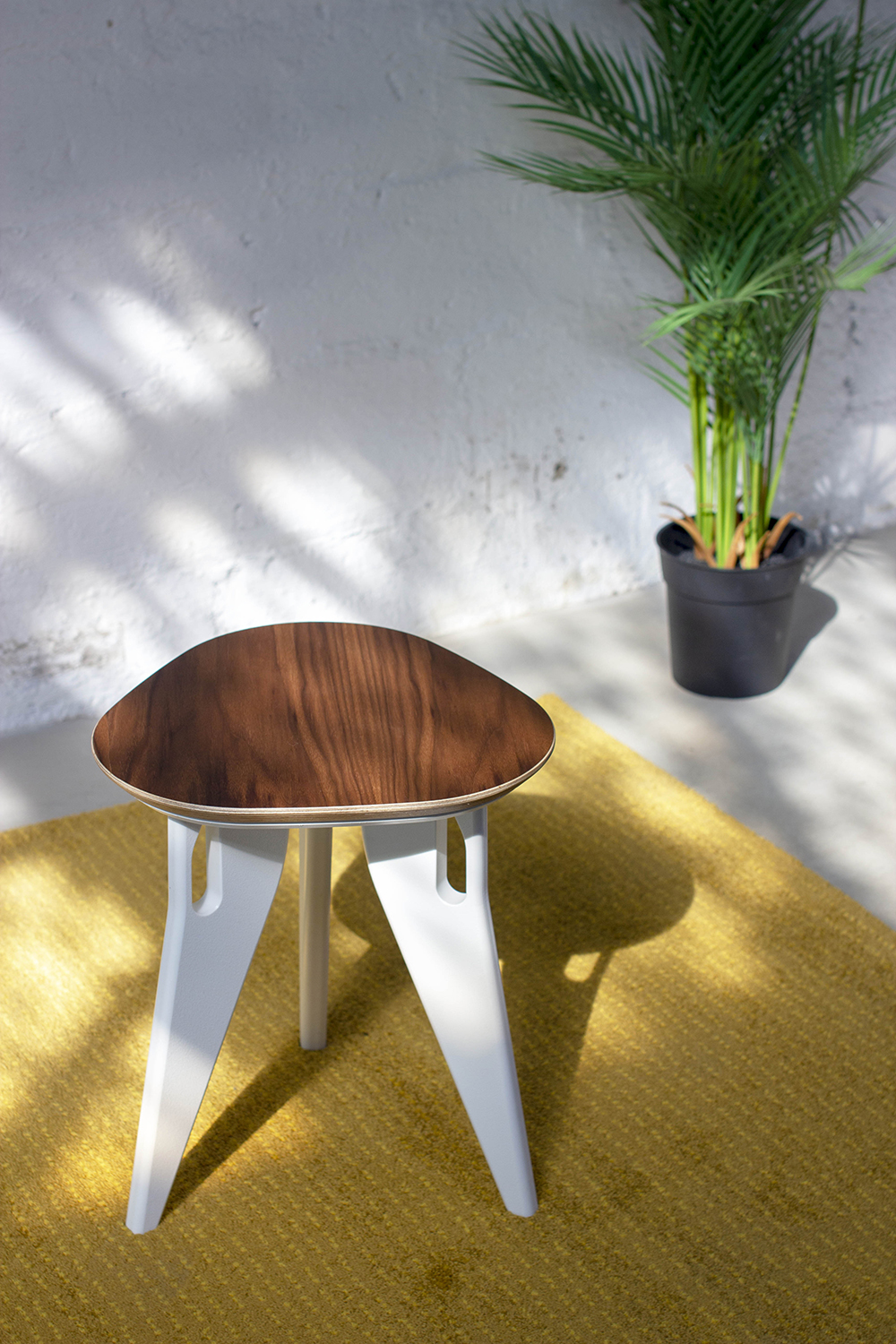 11/18 Photos
12/18 Photos
13/18 Photos
14/18 Photos
15/18 Photos
16/18 Photos
17/18 Photos
18/18 Photos
Brooklyn-based design and fabrication firm A05 Studio is in the midst of a Kickstarter campaign for some very cleverly designed furniture. Hoek has been created with all of the small space, move-it-yourself dwellers in mind. This collection of click-together furniture is sleek, sustainable and can be assembled in roughly 60 seconds with no tools required. As soon as a piece of Hoek flat-packed furniture arrives at your door, all that's required – after opening the box – is unclipping the legs from underneath the chassis and clicking them into place. That's literally it.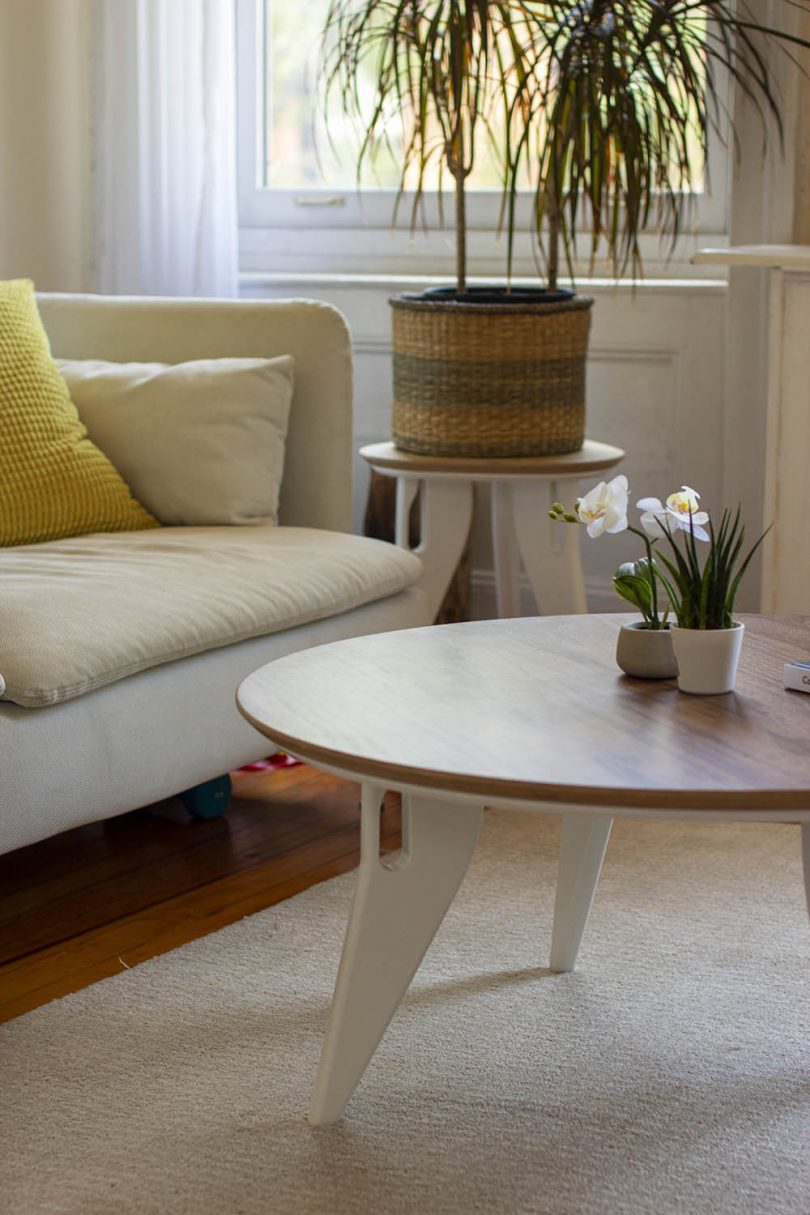 Post-consumer recycled HDPE plastic is milled into Hoek furniture in A05 Studio's shop. The flexibility of the HDPE plastic holds the leg in place when assembled. Simply unclip the leg from its storage compartment beneath the chassis by pulling it upwards. The hook at the rear end of the leg is inserted first, and when pushed forward it clicks into place creating a strong durable joint. During the breakdown of a piece of furniture, the legs can be clicked back into their storage compartment in the chassis once removed from the joint. It's just so simple and convenient.
If you're working from home, need to exercise in your living room or are having guests over, easily breakdown Hoek and store it away under your couch, bed, etc., for extra space. The HDPE can be reused, so if you ever want to change things up you can send the pieces back and they can be recycled into new furniture!
If you're interested in pre-ordering Hoek, visit hoekhome.com.