While their business might be on the morbid side (funeral insurance), DELA's goal is to take care of the ones that remain. Their human-focused approach not only falls on their insurance clients, but on their employees as well, which comes through in their brand-new headquarters in Eindhoven. Designed by Hollandse Nieuwe, the new digs span 5,800-square-meters and house office floors, a restaurant, and a meeting center, all with a comfortable, approachable aesthetic.
The colorful interiors aim to be a healthy and inspiring environment where the employees can thrive. Colors were incorporated to help define the work areas, which include a variety of types of flexible workspaces they can utilize.
Workspaces and casual seating areas were placed around the perimeter to maximize daylight and views while working.
The designers incorporated greenery throughout to add a natural element that also cleans the air.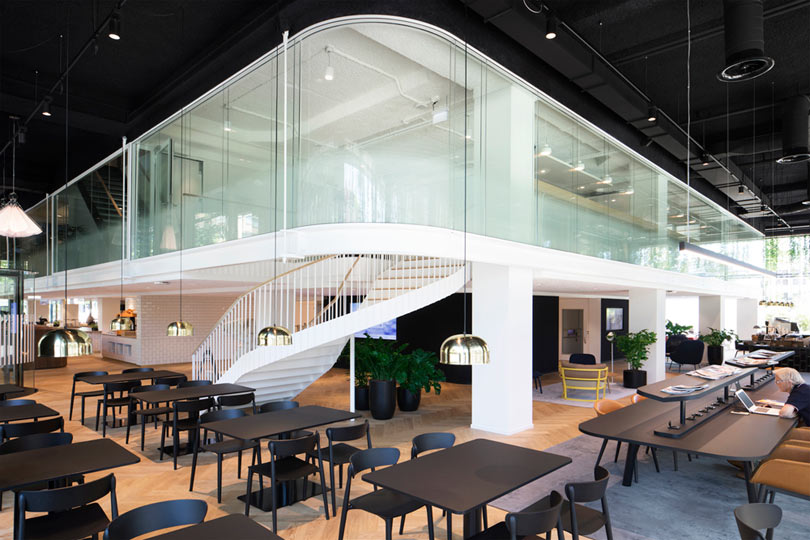 The ground floor was given a double-height glass facade to keep a connection to the outdoors. The building also features a "green skirt" of plants that hang down in front of the windows so employees can look out and see nature.