Taylor Knights, an architecture and interior design firm out of Fitzroy, Victoria (Australia), were hired to create a family home that was designed to house two generations under the same roof comfortably while balancing privacy and family interaction. The original semi-detached, double brick structure was built in the 1920s as a duplex with very few windows, low ceilings, and small rooms. The St Kilda East House got a major upgrade and an addition to help it function as a typical home, while paying attention to the lifestyle of the clients and their needs.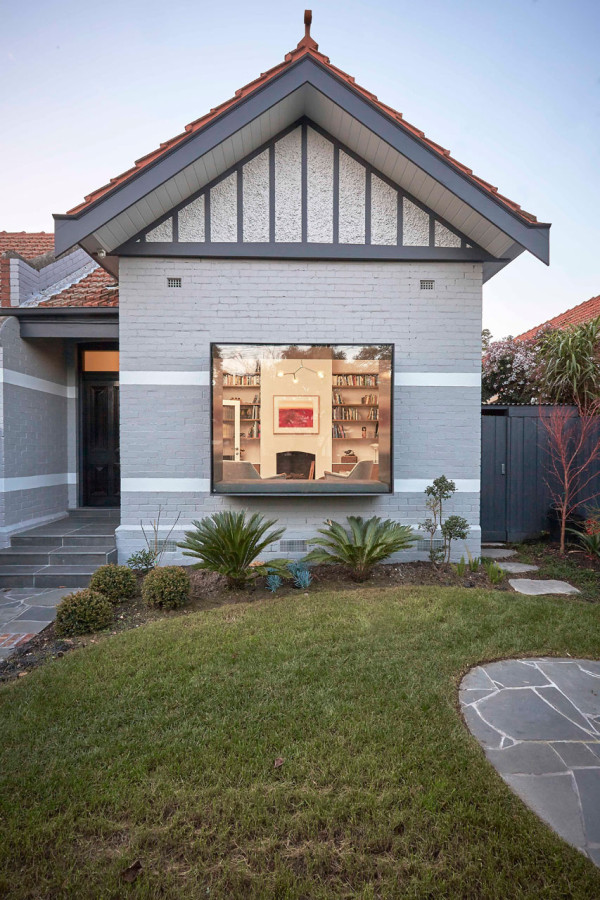 The original facade remains with the addition of a steel bay window on the front helping to upgrade the exterior.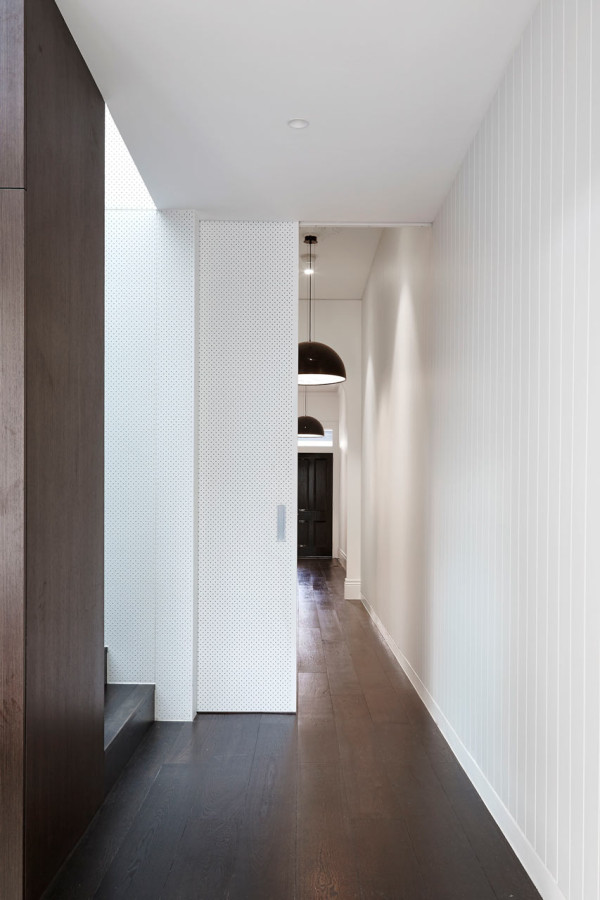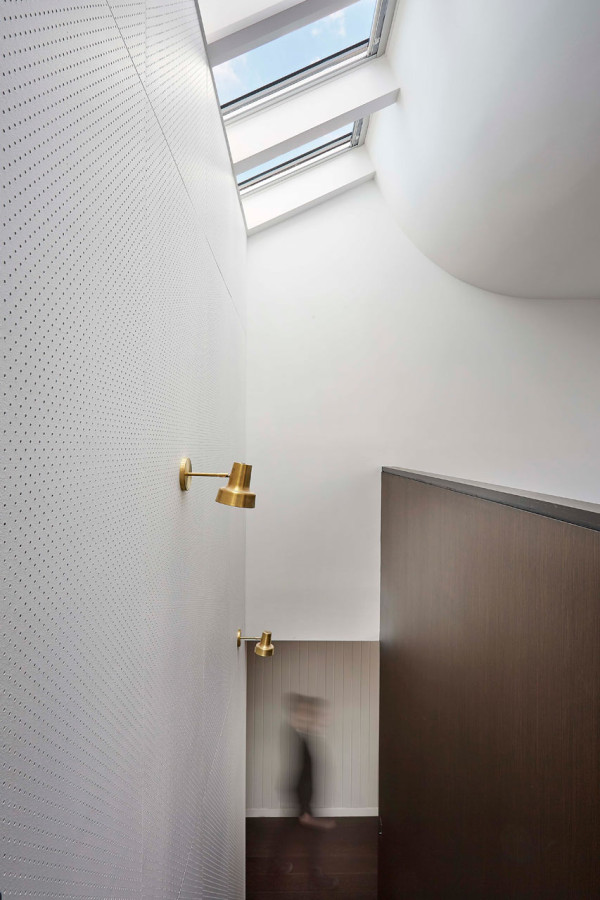 Working with a modest budget, they used cost effective materials, some in unusual ways, like pegboard on the walls of the staircase and multiple skylights that were purchased off the shelf.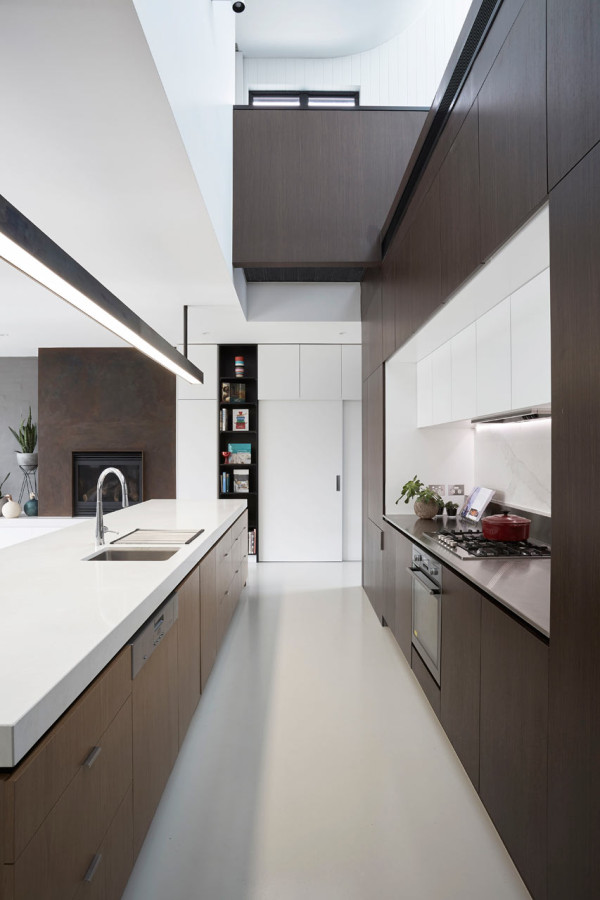 A void over the galley kitchen gives the illusion of a larger space, along with streamlined cabinets and clean work surfaces. It also helps bring more light into the narrow space.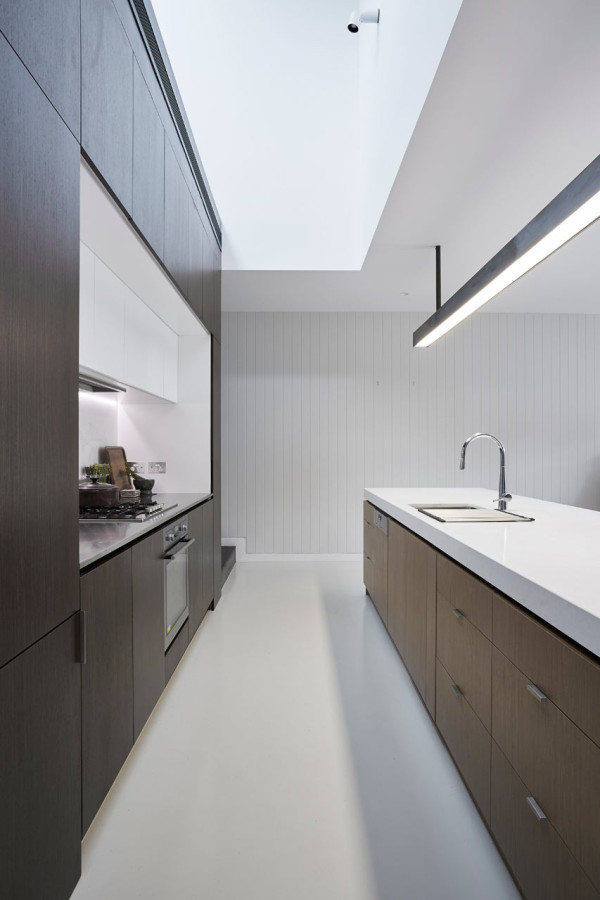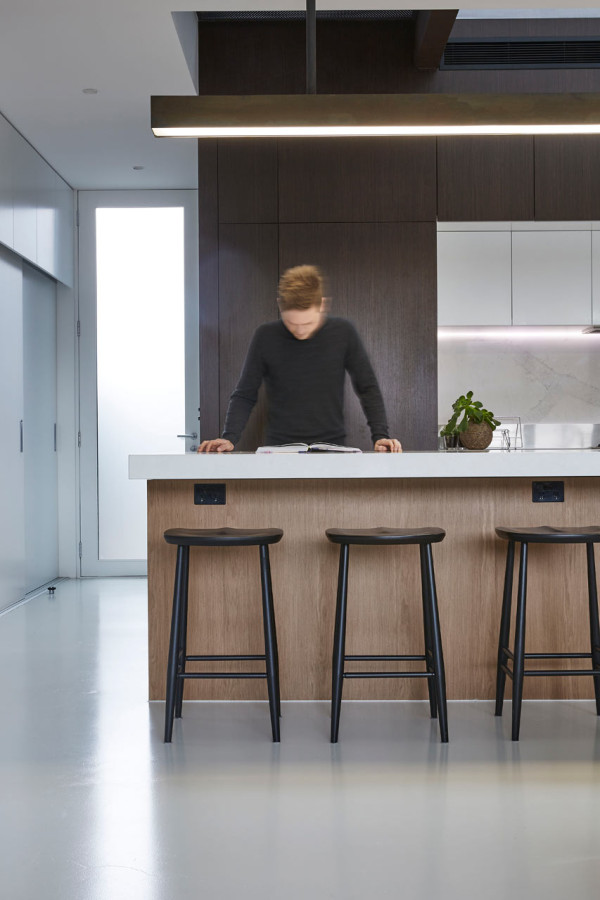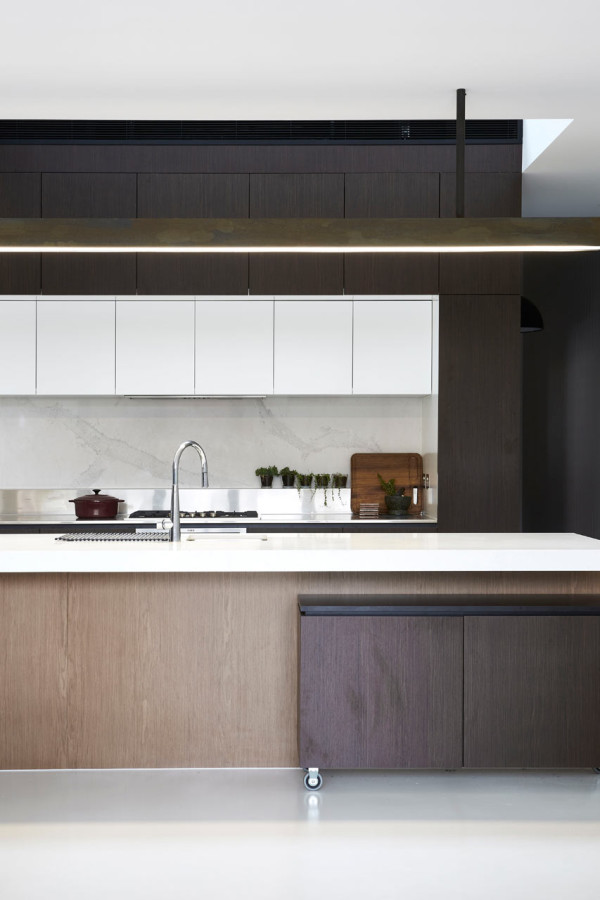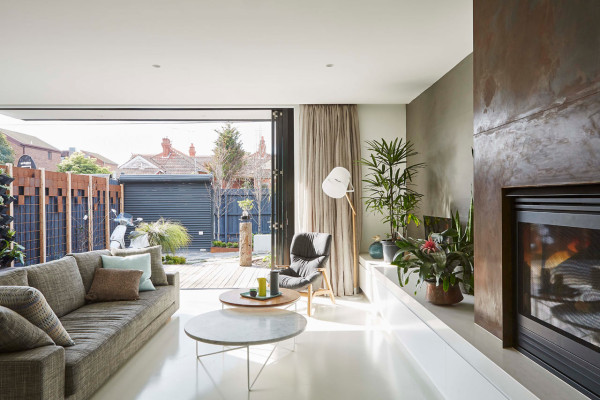 The communal spaces were relocated to the central part of the home, joining the two distinct private areas. Bi-fold doors open the living room up to the outdoor space, eliminating the separation between indoors and out.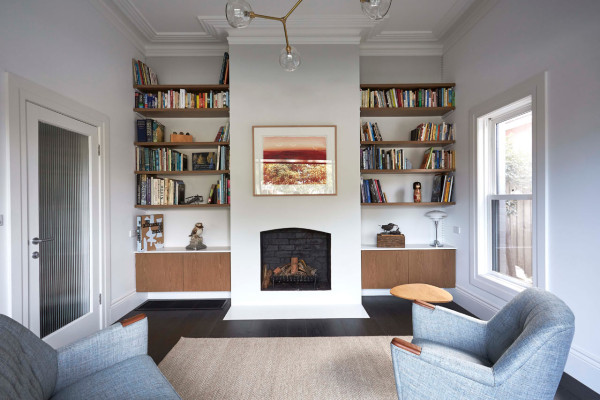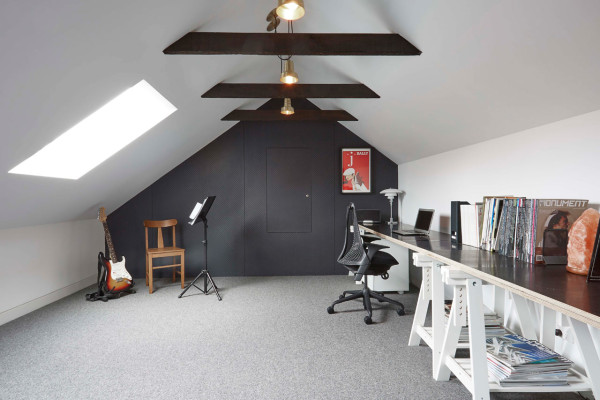 Photos by Fraser Marsden.

Design From Around The Web