Buster + Punch explores the world of rock 'n' roll and motorcycles with a collection of lighting that takes it to the darker side of life. Named after the hand-machined brass Hook that they make and that the pendants are suspended from, the Hooked lighting range hangs at the perfect height with brass, rubber, and bronzed shade components.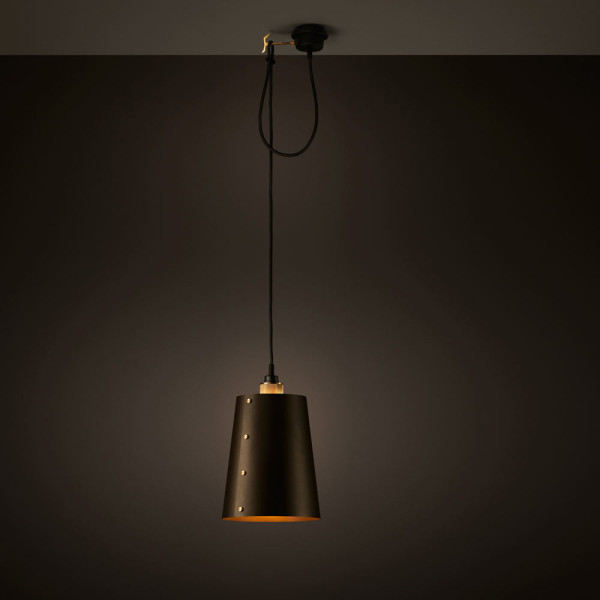 The fixtures were inspired by the knurled volume knobs on a Gibson and they also bring a bit of a Harley's tires with the matte rubber details. The collection is made up of simple brass pendants and fixtures with bronzed gunmetal shades, all of which can be suspended from the ceiling or a wall mount.
The ceiling rose holds the signature Hook, allowing you to modify the height that the pendants hang from. The Hook comes on the wall mounted versions as well so you can also adjust the height.