While London is a popular destination when traveling to the United Kingdom, we have a feeling that the city of Dundee in Scotland will see a rise in travelers with an affinity for design, art and culture now that Dundee has been designated as the UK's first UNESCO City of Design and the V&A Dundee, Scotland's first design museum, has opened. If we were headed to the newly appointed design destination, the recently opened Hotel Indigo® Dundee would be our accommodation of choice.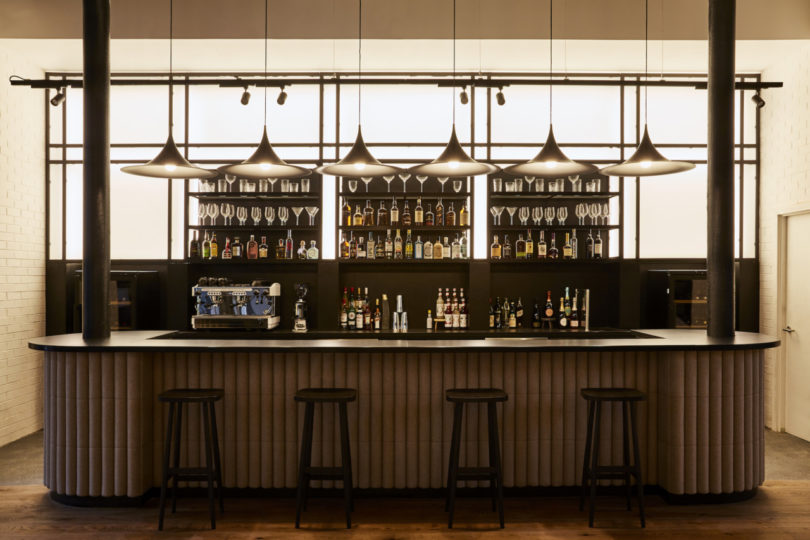 The building was transformed from a two-hundred-year-old jute mill into a 102-room modern hotel that sits right between the waterfront and the heart of the shopping district. Keeping in line with the Hotel Indigo® design policy where no two properties are the same, the hotel is a representation of Dundee's rich past and forward-thinking present depicted by three different styles of guest rooms.
There's the Dundee Cake room (filled with subtle marmalade motifs and curtains made of jute, a nod to the hotel's former glory), the Comic room (inspired by DC Thompson's famous comic called 'Black Dog' about a sheepdog), and the Gaming Room (since Dundee is the birth place of Grand Theft Auto and a thriving hub for the computer game industry).
The vaulted brick ceilings are all original from the building's jute mill days. The blankets are designed by local textile designer Hilary Grant, who was inspired by the waves breaking on the River Tay just a short walk away.
The Daisy Trasker, the hotel's restaurant and bar named after a beloved weaver who organized activities for the jute mill workers years before, serves up traditional Scottish dishes with a contemporary twist.
What: Hotel Indigo® Dundee
Where: Lower Dens Mill, Constable St, Dundee DD4 6AD, UK
How much? Rooms start at approximately $70 per night.
Highlights: This hotel opened its doors in July of 2018 and is a contender for travelers looking to visit Dundee now that it has been designated as the UK's first UNESCO City of Design and the new V&A Dundee museum has opened.
Design draw: There are three different room designs that represent Dundee's past and present.
Book it: Visit the Hotel Indigo® Dundee