If you're looking for a hotel that's completely outside the box, Amsterdam's Hotel Not Hotel is just that place. "Normal" hotels have hallway after hallway of rooms that tend to resemble each other, but this place, it gives you options like sleeping in a completely restored antique tram car or behind a secret bookcase. For this Destination Design, we head to the western part of Amsterdam to explore this incredibly unique hotel, that's well, not really a "hotel".
Bruno Bont and Tijmen Receveur are the duo behind this clever concept that kind of lets adults feel like big kids. They wanted to offer guests a new type of experience while they're in town to explore the city. It has a casual feel with cozy places to make the visitors feel relaxed and at ease, like being at home except without the dull decor. They worked with friends at Collaboration-O and Dutch designer Arno Coenen to create a variety of unusual places for people to sleep and an overall vibe that will make you want to stay forever.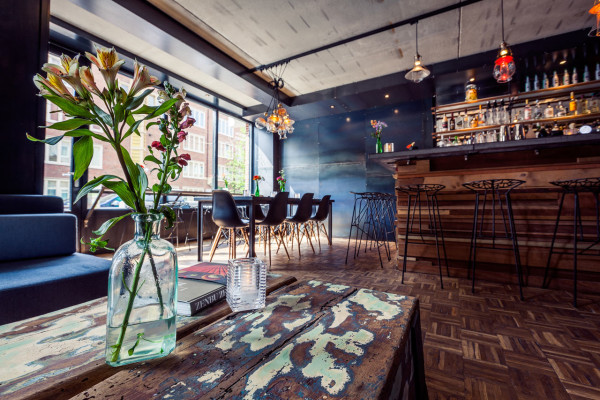 They also worked on designing the hotel bar, named Kevin Bacon, since they consider him a down-to-earth Hollywood actor.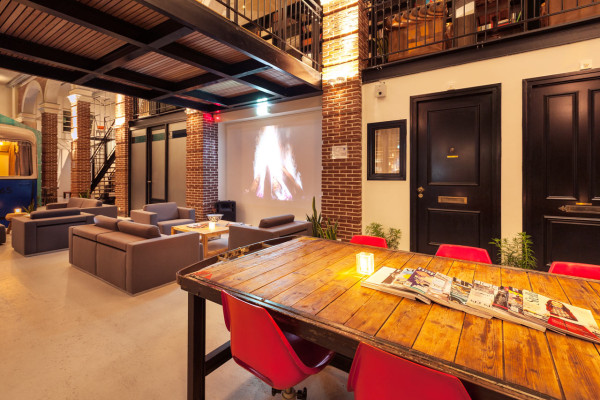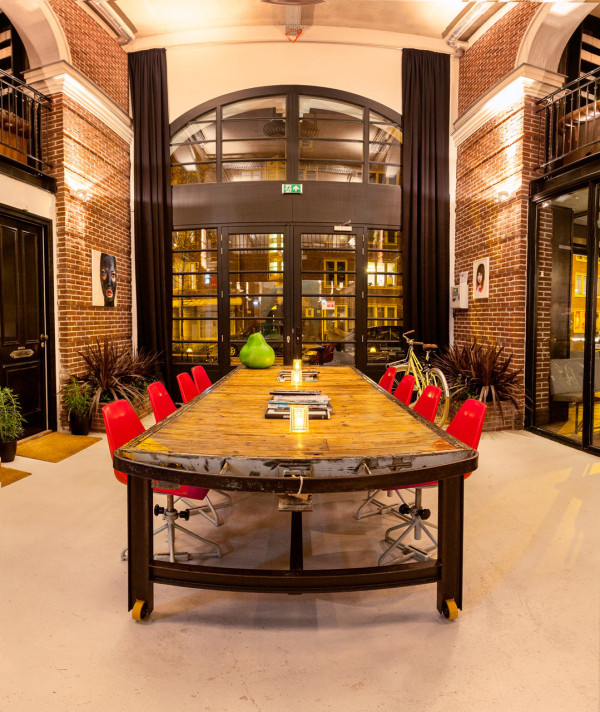 The large, open space came with architectural features, like brick arches and a steel bridge that connects the two sides of the upstairs, that left with with plenty of options to conjure up different settings.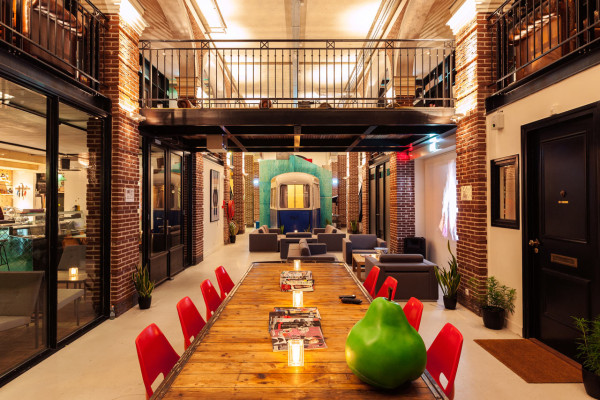 The hotel offers 50 beds in 23 rooms, all going for reasonable rates. Some of the more basic rooms come with shared bathrooms, while others have their own.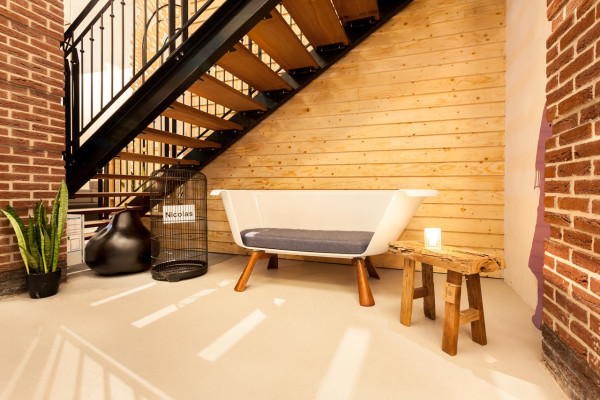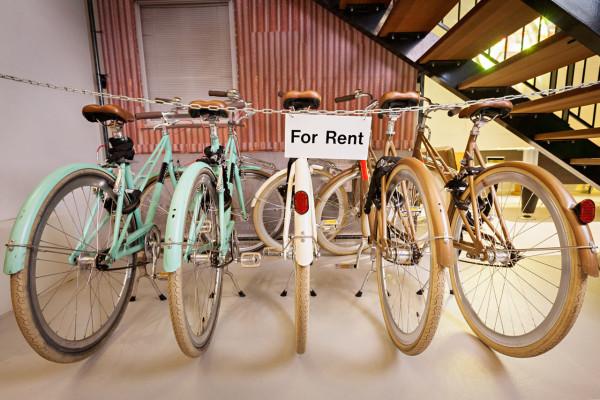 The hotel stocks Veloretti bicycles that guests can rent to enjoy the heavily biked city.
What: Hotel Not Hotel
Where: Piri Reisplein 34, 1057 KH Amsterdam
How much? From approx. 70 € for a double bed during the week to approx. 90 € for the weekend.
Highlights: Super enticing sleeping options like a completely restored antique tram car or behind a secret bookcase and cozy communal spaces to relax in.
Design draw: Clever "room" concepts that are fun on the outside and calmingly minimalistic on the inside, perfect for sleeping.
Book it: Call +31 (0) 20 820 45 38 or email [email protected]