Fu-Tung Cheng is a designer known for this signature use of concrete. He is also leading authority on concrete design – having founded Concrete Exchange, the only training academy for concrete design and also being the author of several books on concrete design.
House 6 is Cheng's sixth custom home, which he redesigned and constructed from top-to bottom. In addition, the numerical address of the home is simply "6" — and, the numerological meaning behind the symbol "6" has been long-associated with domestic stability, smoothness and tranquility. But, the importance of this project goes even deeper — it represents a major career milestone thanks to the unique and innovative use of concrete, as this residence is one of Cheng's first-ever "hybrid" structures, constructed as a combination of wood and concrete. Both architecturally and aesthetically, the project is one of both innovative function and beauty in the application of concrete within a residential structure.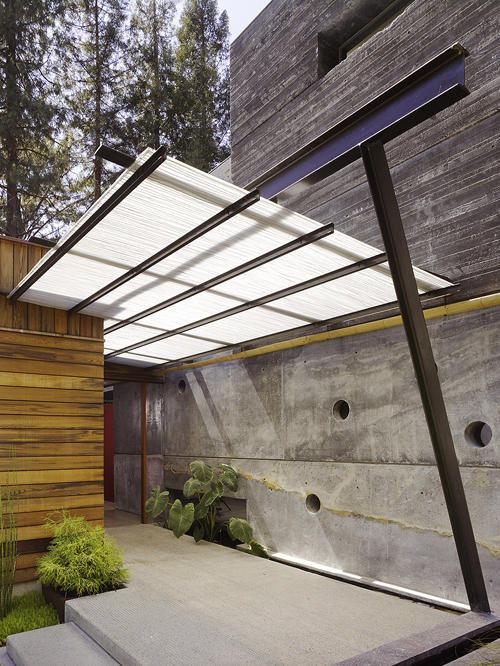 Photography by Matthew Millman.

Design From Around The Web