Covered in horizontal slats made of red cryptomeria, and containing louvered windows, this multi-family apartment building called Louver Haus by South Korean design studio Smart Architecture (Gun-cheol, Kim, Sung-hoon, Heo), is a show-stopper. The horizontal slats serve as more than just window-dressing – they help insulate the walls and create privacy.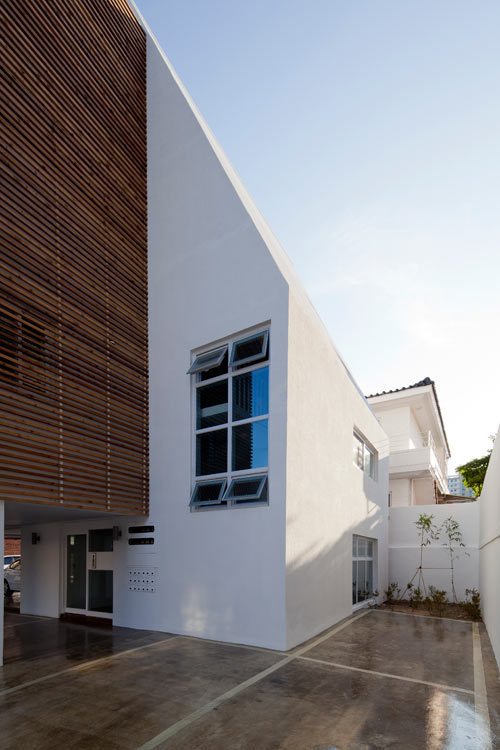 On the inside, the staircase made of wire with hooks is probably my favorite detail.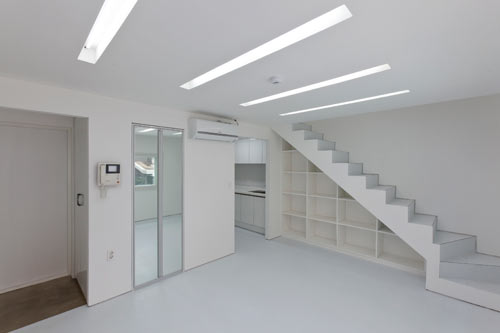 Photographs by Jung-sik, Mun.