House Equanimity by Architect Joseph N. Biondo recently received the top award at the AIA Pennsylvania Award Program. It is located in Northampton, Pennsylvania and its colorful boxy exterior is a great juxtaposition to the green grass and natural surroundings.
The three-bedroom home is located in a neighborhood of single-family homes of various sizes and types, many similar to any other suburban neighborhood. The primary building materials include concrete and concrete products which pay homage to Northampton's history as the birthplace of American Portland Cement. Old cement kilns and other artifacts of cement-making are scatted around Northampton.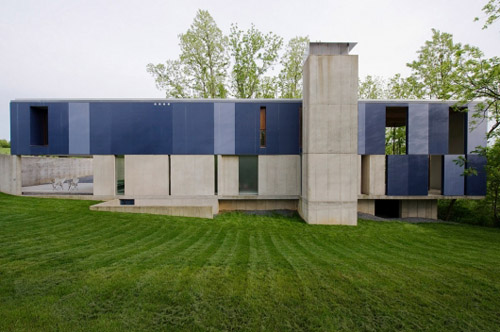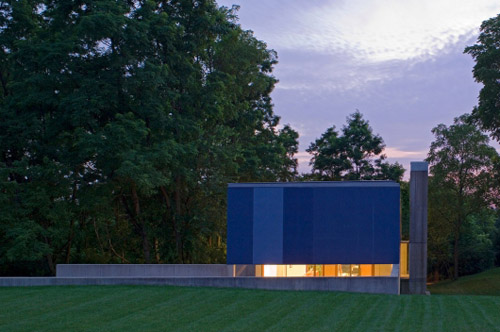 Photography by Steven Wolfe Photography.
[via Bustler]