House GL is a renovation of a 1970's country house in the suburbs of Brussels, Belgium designed by the collaborative design firm, Architectslab. The shell of the original house remained, as it was still structurally sound, having been built with high quality materials.
A glass passageway was designed to create a connection between the living and work areas, as well as acting as a main entrance area for the home.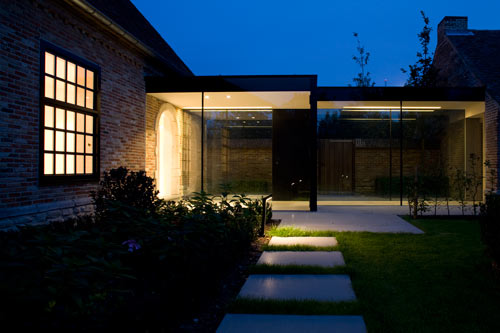 For the interior, the owners preferred a minimalistic design concept with muted colors to marry the original elements alongside the newly renovated components.