Osaka-based architect Naoko Horibe was given a tall order when she set out to design this particular residence in Naruto-Shi, Tokushima, Japan. First, the property is located in an area that tends to flood during heavy rains. Second, the clients wanted their new home to provide security and privacy, while at the same time having enough space for their children to play and run around. And last, but not least, they asked for the house to have good natural light and air circulation throughout. Needless to say, House in Naruto was no easy task but the final results are well worth the trouble.
The front exterior is curved with two paths leading to the front door. It certainly adds a bit of drama to a typically boxy exterior.
To work around the potential flooding situation, the foundation and floor were built fairly high.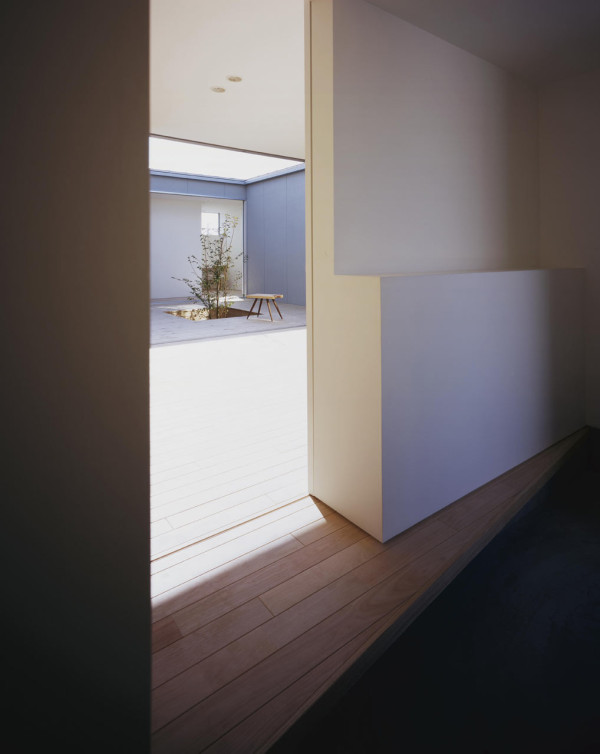 The house itself is designed such that the rooms are built around a central courtyard. The rooms loop together and create a path for the kids to run around and around in circles. They also have space to play in the courtyard.
The interior is fairly minimal with white walls and wood floors and furnishings.
A tree is planted in the center of the courtyard, bringing a bit of nature to what would otherwise be just a deck.
The courtyard helps bring light into the interior, helping to achieve one of the clients' requests. It also helps with air circulation.
Photos by Kaori Ichikawa.