Located in Kamakura City, Japan, this House in Ofuna takes what would be a simple box-shaped house and cuts away the western upper corner leaving a private outdoor space for the family. Brought to life by the Japanese firm LEVEL Architects, the house boasts two stories plus a loft area that acts as a playroom for the children.
The cutaway portion creates a focal point for the structure, adding a triangular shape to the roofline and breaking up the solid volume that would exist without it.
The exterior is clad in a dark, natural wood planks making it stand out in the sea of beige buildings on the street.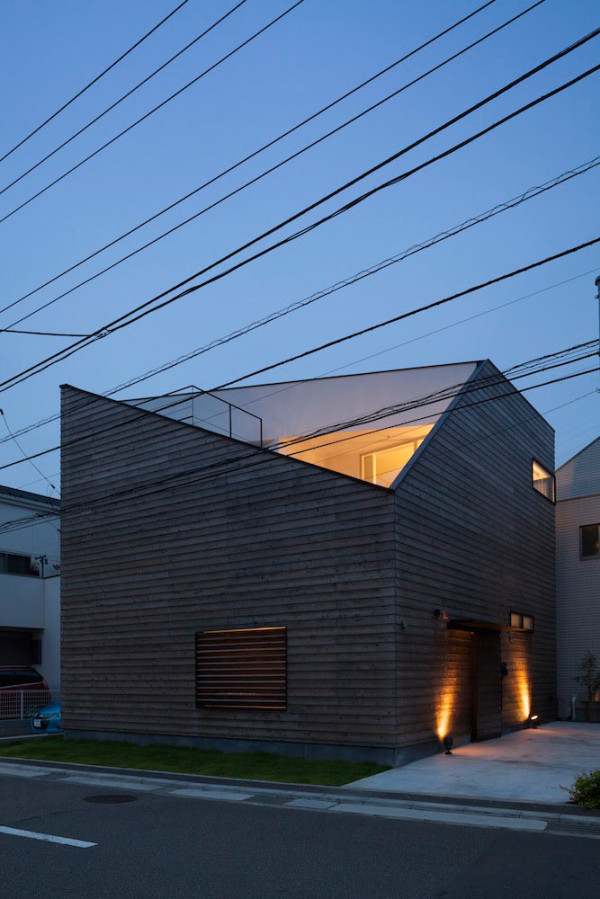 The ground floor houses a terrace, inner terrace, and private bedrooms that all surround a tree that's planted in the inner garden.
Changes with the floor levels helps to define the spaces, while also creating bench-like seating for the lower levels.
And can we please talk about the swing!? Who wouldn't have wanted a swing inside their house as kid?
White walls and lighter woods are used throughout the interior with hints of color dispersed randomly. The inner garden helps bring light to the rooms that surround it, keeping the home bright and airy.
The upper floor contains the living, dining, and kitchen areas complete with super tall ceilings. This allows for the loft space above the kitchen. This space also gives you an excellent view of the cutout corner of the house.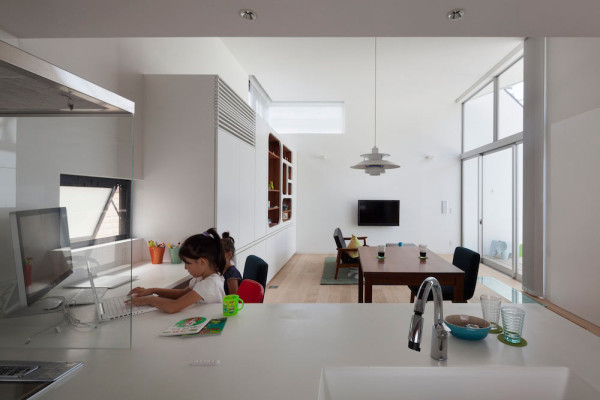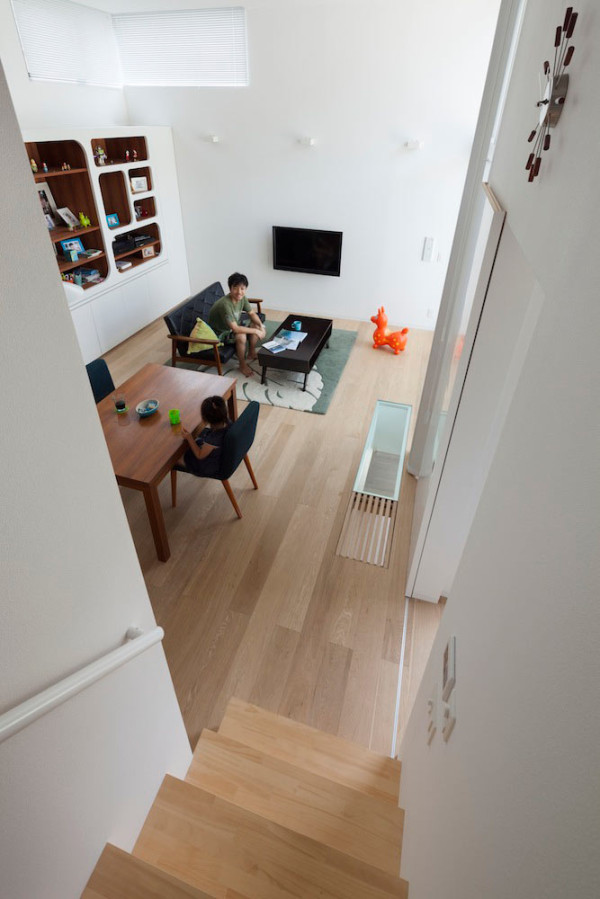 The wall is the perfect height to provide privacy while not obstructing the view out.
Photos by Makoto Yoshida.

Design From Around The Web