A small house located in Japan's Yamaguchi prefecture has a bit of surprise located in the center of it. House J, designed by Keiko Maita Architect Office, was built for a client that longed for privacy and seclusion from the outside world. The narrow lot meant building up since it's surrounded by other residences, so three floors were built around an interior garden.
All three floors lead to a roof terrace that allows the family to look down on the inner garden or to look out and enjoy the city views. It also adds to the outdoor space they have available.
The inner garden gives each floor a bit of nature to look at through the interior windows.
The main floor contains the family room, kitchen, and dining room, along with access to the garden.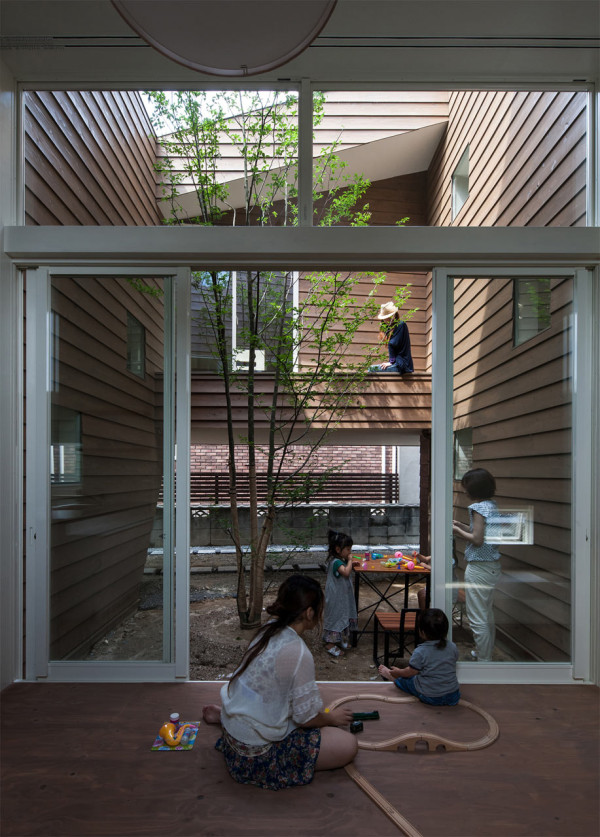 The second floor has a small terrace as well.
The second floor has a study and reading space. You can even reach it via a ladder in the kitchen.
The top floor houses the bedrooms. The multitude of windows keeps each floor light-filled.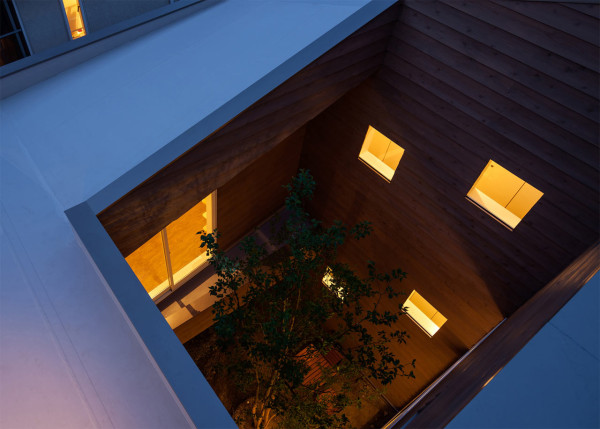 Photos by Yoshiharu Matsumura.