House Lam sits on a rocky plot of land in Bedfordview, Johannesburg, South Africa with unbelievable views of the city's skyline. It began as a contemporary house that needed work, so Nico van der Meulen Architects came in to alter and design additions to the home.
The exterior is covered in red, grey, and black making this now three story mansion completely unforgettable. Built with steel, stone, and lots of glass, the house is built with the views in mind which can be seen through all of the windows.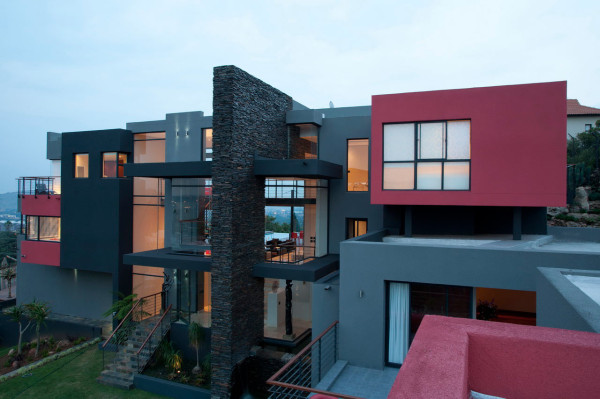 The entrance was moved from the top of the site to the front of the newly redesigned residence.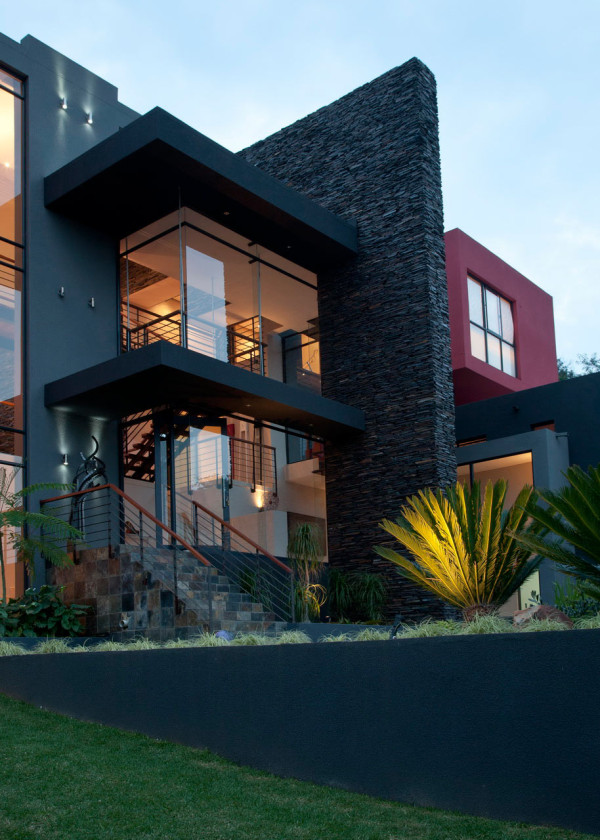 The new, lower ground entrance leads you to an internal staircase that takes you up to the ground floor living space. You can see the winding stairs through the floor-to-ceiling glass panels.
The ground floor is open and centers around a double height living room. The living area opens out to an open lanai area, as well as the pool.
You can dine al fresco under the covered dining area.
The main floor is all about the pool and the Johannesburg views, so the sliding glass doors disappear as not to disrupt sight lines.
Sliding glass doors in the actual dining room completely open making you also feel as if you're dining atop the trees.
The interior was designed by M Square Lifestyle Design who continued the color scheme from the exterior of the house into the interior.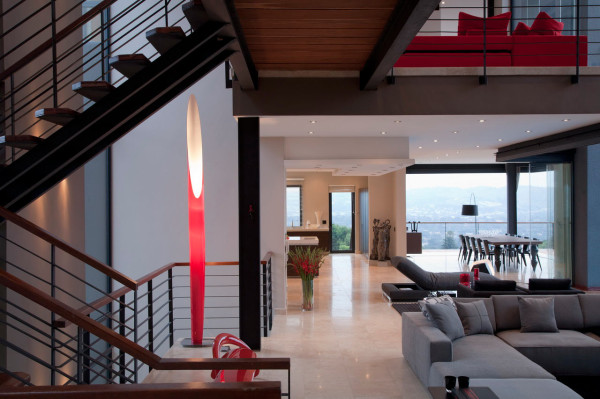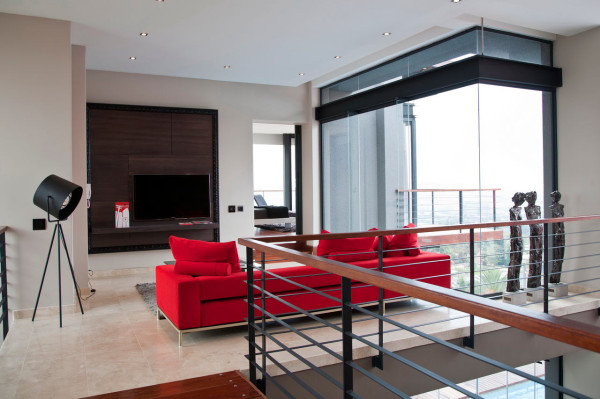 A bridge connects the sides of the upper level which houses the bedrooms.