Ever wonder what it would be like to live in a transparent house? Well, the couple that commissioned Sou Fujimoto Architects to build House NA knows first-hand. In a total of 914 square feet, the house is a series of 21 floor plates at varying heights that give the feeling of living in a tree and satisfy the couple's desire to feel nomadic in their home.
Check out the video to see how they move about the space and what they do at night: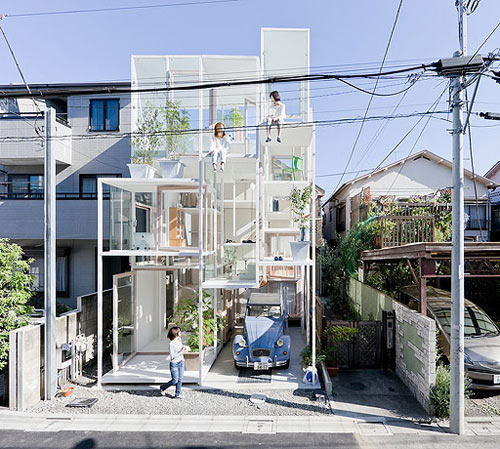 Located amidst "normal" houses in a quiet neighborhood in Tokyo, the home provides many functions for their needs. The space is easy to move about with stairs and ladders that connect the floor plates that range in size from 21 to 81 square feet.
With all those windows, you certainly get a great view of the neighborhood and outdoors, but that also means everyone can see inside too. Therefore, they installed curtains to provide some temporary privacy.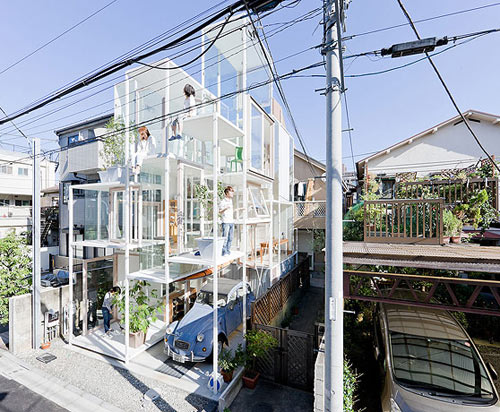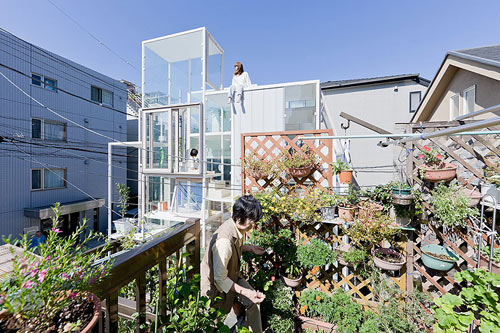 Could you live in a transparent house?
Photos by Iwan Baan.
[via My Modern Met]