Built for an older woman who desired a fresh start in a modern structure, Casa Mirador meets that expectation, as well as being able to meet the comforts of everyday living. Situated on a steep slope in Lima, Peru, 2.8x arquitectos built the house on three levels with the middle floor housing 75% of the project.
The entryway is on the middle floor, which also houses the master bedroom, and public areas. This floor has floor-to-ceiling windows to make the most of the city views.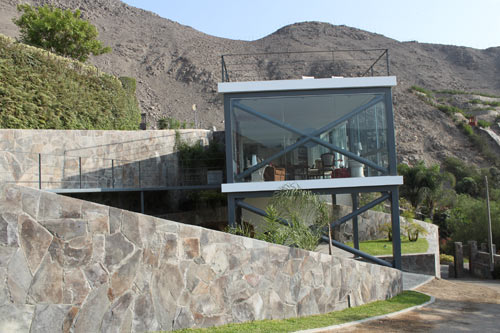 I love the Xs that are incorporated into the design – kind of reminds me of the Eames Case Study house.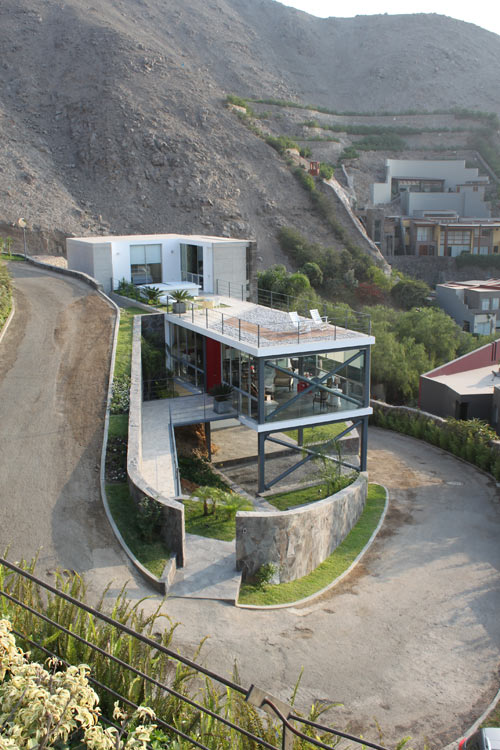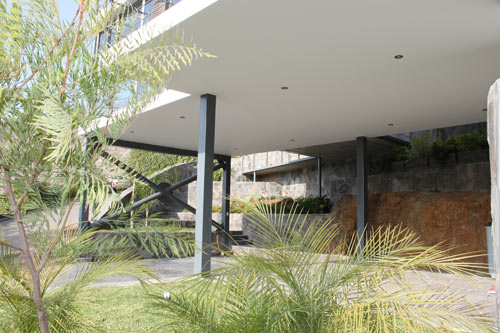 The bottom floor has space for the cars to be parked.
The parts of the structure that are covered in glass are the public areas while the areas that are covered in stone and are more closed off are the private areas.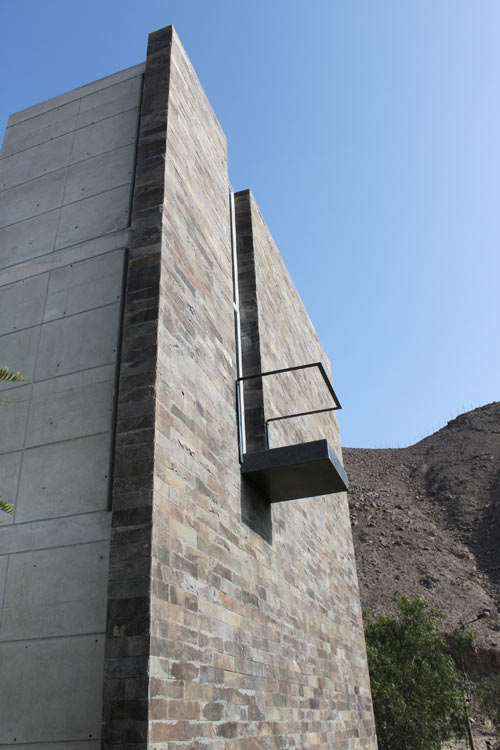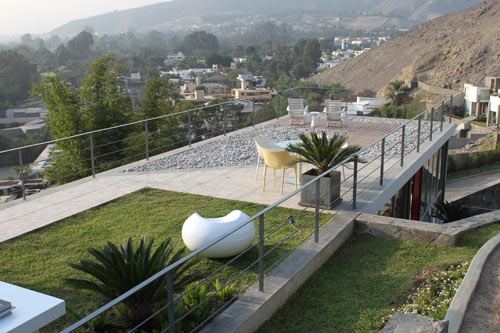 And to really make sure the client can enjoy the city views, a rooftop terrace was built.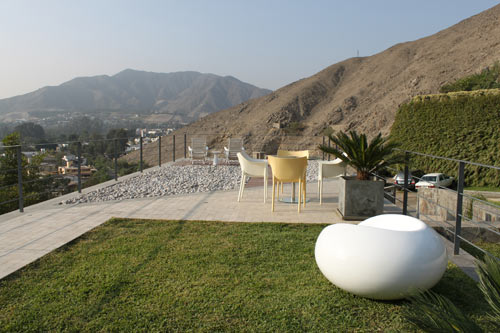 I could definitely relax here.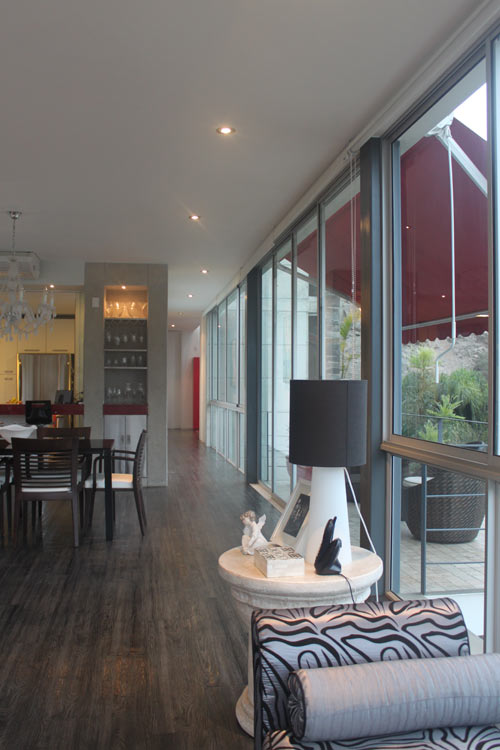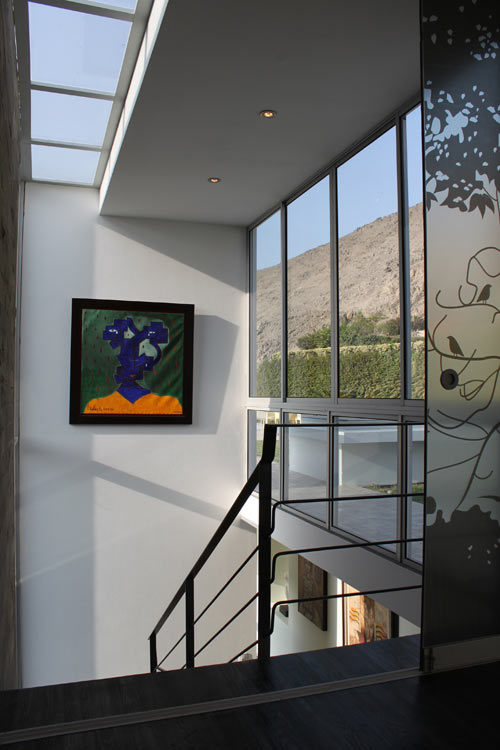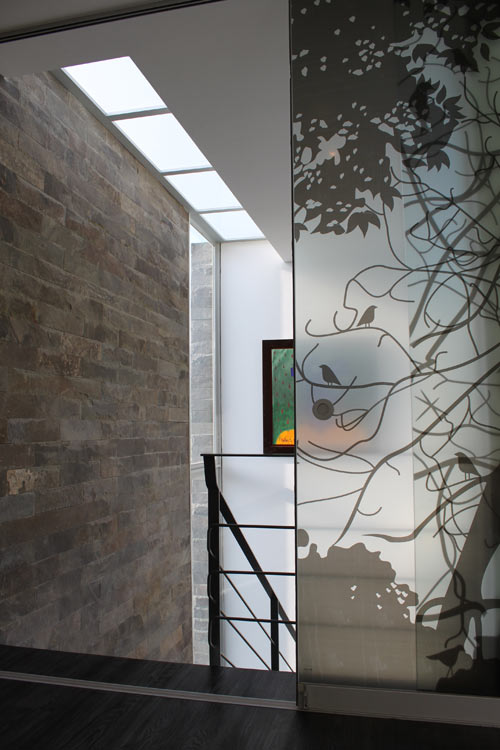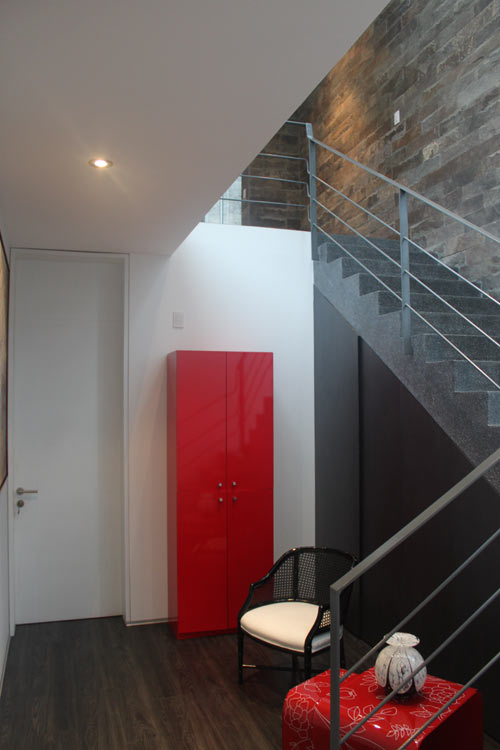 Design From Around The Web