Forget the welcome mat – this house welcomes you with a monstrous 'HELLO' when you approach it. A two-bedroom Victorian-era home and creative studio, in Richmond, Melbourne (VIC), Australia, the Hello House was designed by OOF! architecture who put an unforgettable spin on its exterior. Instead of the typical brick exterior, they laid the white brick out in such a way that the facade greets you with hello.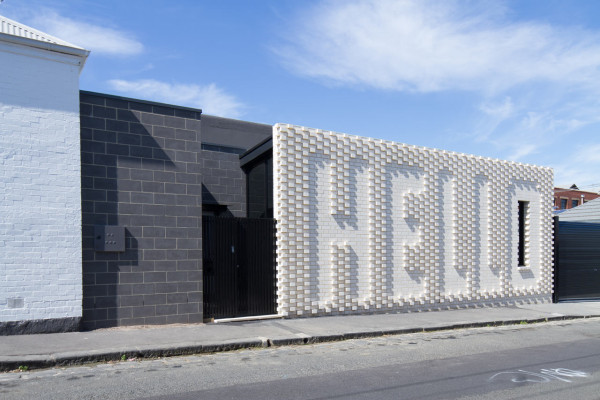 The Hello House is located in an established neighborhood and while it doesn't just blend in, it certainly doesn't overtake its place on the street.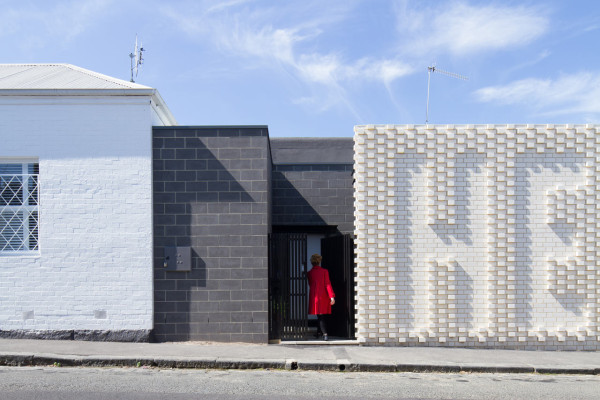 Inside, the house offers a flexible interior that adjusts to the needs of the residents. Keeping the materials simple, they went with unfinished wood and painted black surfaces to create a modern juxtaposition.
They built plenty of storage by lining the walls with both closed and open cabinets and shelves.
Behind a massive privacy door, the house opens up to outdoor space in the summertime.
A metal door rolls up to open up the patio space to the street.
Photos by Nic Granleese.