The Heathdale Residence, located in Toronto, puts forth a tough exterior on its front facade as it's clad in Corten steel, but around back, the home opens up towards the ravine. Designed by TACT Design, the 3,200 square foot, custom single family home has striking curb appeal, while offering the owners more privacy from passersby.
On the flip side, the three story design is outfitted with expansive windows that give uninterrupted views of the ravine. The ground floor easily stretches out to the landscaped backyard.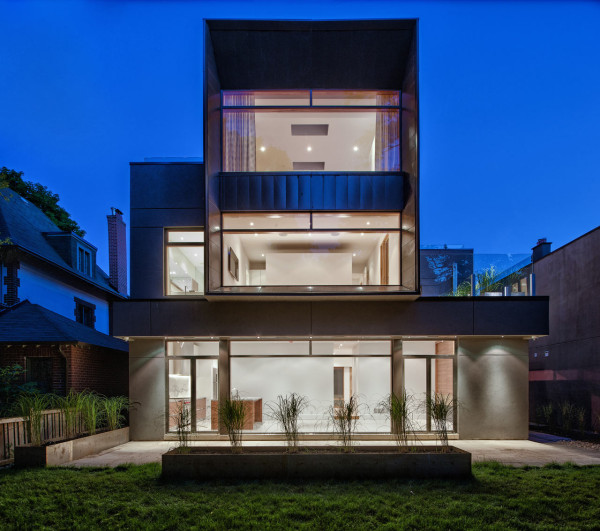 The streamlined kitchen and dining area feel much larger with the windows framing the natural landscape just outside.
A sculpted wooden staircase at the center of the home reaches to the 3rd floor study and wrap-around terrace.
Photos by David Giral, courtesy of v2com.

Design From Around The Web