Israeli firm Auerbach Halevy Architects designed House K, an unusual concrete house in a rural section of central Israel. The massive concrete monolith appears cold at first sight but then you notice the wood lattice that is inlaid in the facade. You also don't notice any windows on the front and sides, making your wonder if it's really a residence at all.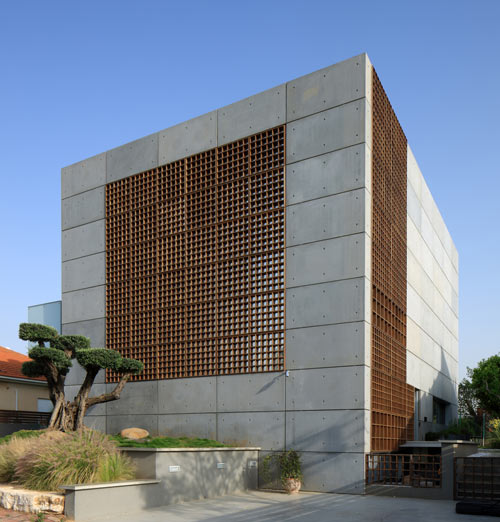 The exterior is made from pre-cast concrete panels that are continued on the interior of the house. The coldness of the panels juxtaposed with the warmness of the wood creates a nice balance of traditional and modern.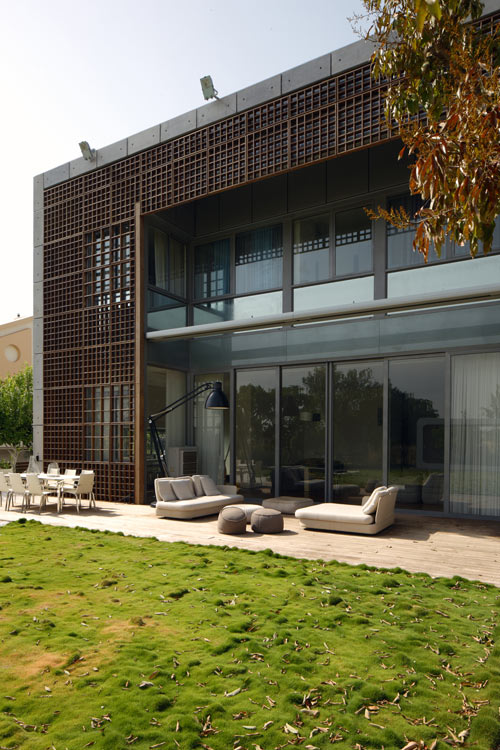 Around back the home really opens up to the outdoors where it's more private.
There's even a covered pavilion in the back to enjoy the grassy view.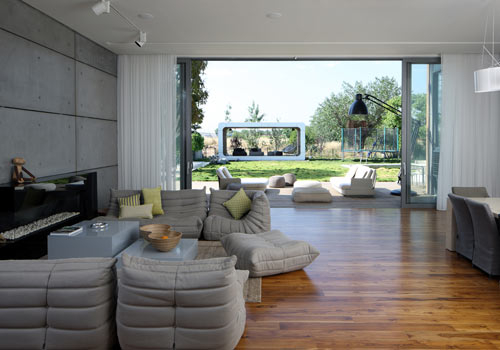 The living area has the same concrete panels which continues the modern look in the inside.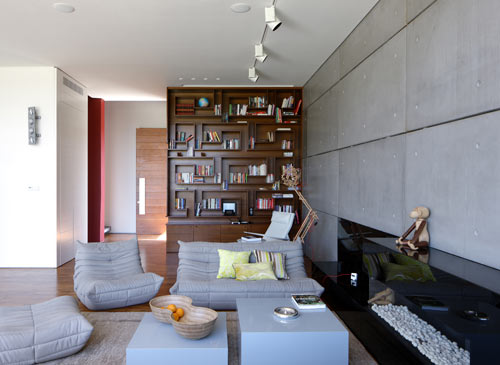 I love how the gray Ligne Roset Togo sofa matches the walls!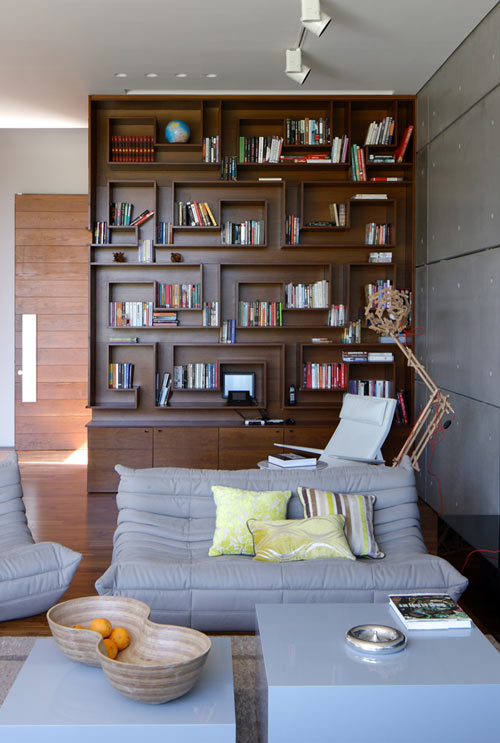 Now THAT is a bookshelf.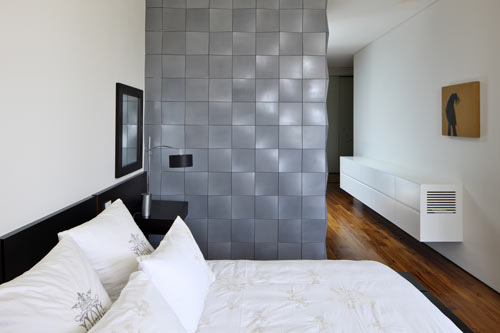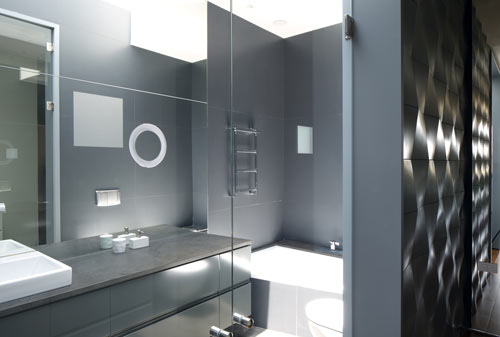 Photos by Uzi Porat.