These floating concept homes from Daniel Andersson were inspired by the idea of an iceberg. Basically, an iceberg only shows the tip above the water surface and the rest stays hidden below, therefore in these floating summer homes the living space would be primarily located below the surface of the water.
Everything is arranged in a spiral format around a central atrium complete with staircase. The roof also functions as a sun deck. According to Andersson, the cottage's shape is like a ship hull and will push water away to stay afloat. The private quarters would be located below the surface of the water, complete with aquarium-like windows for light and views of fish friends passing by.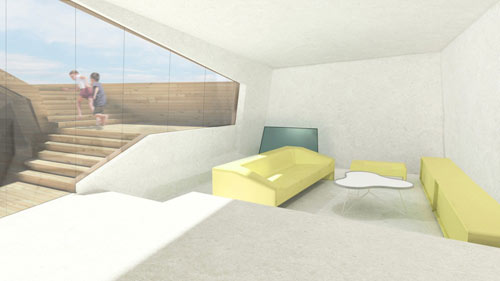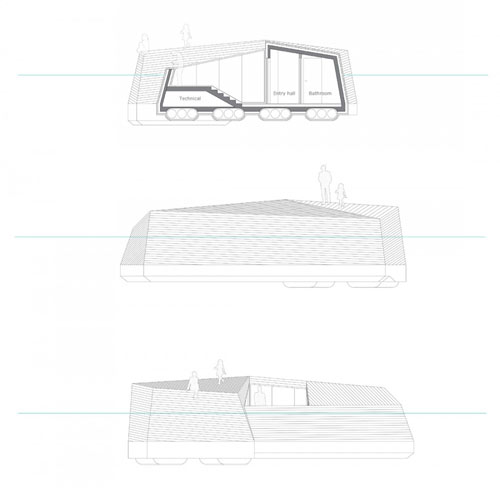 So how do you get power to these floating homes? Andersson explains that they are anchored to the seabed and water and electricity are connected through underwater cables and pipes. Precautionary bilge pumps are installed under the staircase to remove any leaking water.
Would you vacation in one of these homes?
[via ArchDaily]