The biggest design trade event in the US is almost upon us! Yes, ICFF, and this year, it's back and bigger than ever with two whole floors of the Javits Center in NYC filled with designs from students to independent designers to emerging studios, established manufacturers and household names. We're gearing up for it and couldn't be more excited this year, since we're going to be there again with our Milk Stand popup shop (level 3, booth #4004).
Every year, we discover so much good design that we usually have to break it up into multiple features! From interior furniture, seating, carpet and flooring, to lighting, wall coverings, accessories, textiles and even kitchen and bath manufacturers and more than 700 exhibitors, this isn't a show to miss.
Highlights of this year's show include:
graypants studio is releasing there Secraplight series in white.
Luxury glass lighting brand Niche is unveiling two new collections, Pinch and Ellipse, that complement their modern pendant lighting family.
Sustainably-minded design brand MIO announced the launch of the RE-Configure, a collection of configurable sustainable furnishings for home and workplace.
Outdoor will be big this year at ICFF, and our friends at Bend will be showing their newest collections.
Also, Hip Haven will be showing – we're really excited to check out their latest retro planters.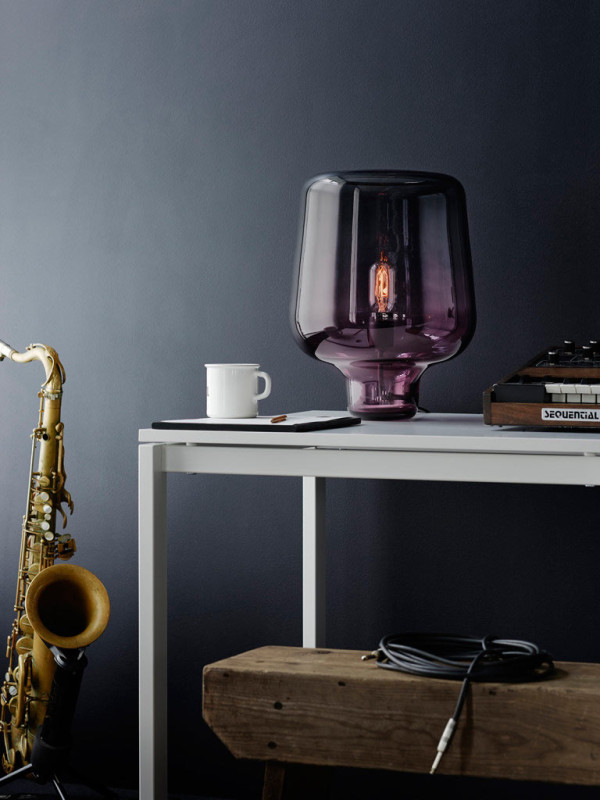 Global Lighting will be showing new lights from Oslo-based Northern Lighting.
Victoria + Albert is set to unveil their newest bath collections – yes, please!
New York City-based furniture design studio, Coil + Drift will launch their latest collection.
Republic of Fritz Hansen is launching a new line of twelve beautiful items for your home designed by Danish and international designers.
And much, much more!
The ICFF Talks program brings together the best minds in architecture and design to discuss current trends, technologies and materials. The 4-day program includes a forecast on current design trends, small space design, collaborations, technological impact, the intersection of architecture and design as well as retail design. The discussions are moderated by some of the top editors of today's design magazines and websites, including me! I'll be moderating a great talk on Sunday May 15th Designing for the Modern Lifestyle: The Intersection of Technology and Design in the Kitchen & Bath.

Design From Around The Web