This is part of my coverage of the 2011 International Contemporary Furniture Fair held in NYC last week. Make sure to check out all our ICFF coverage here.
This year one of the biggest presences was outdoor furniture. Lots of companies were showing for the first time in the US and breaking into the market here. For example, Harbour Outdoor, who we featured a while back had a nice-sized booth.
Another brand who is now offering their products in the US is French company Sifas. They make some beautiful lounge seats with a special mesh material as well as lovely sleek, modern outdoor seating using boating materials for extra durability.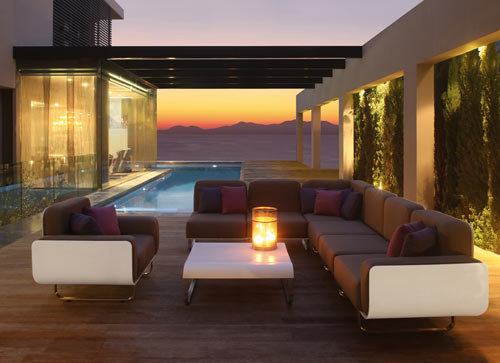 Love the new Fold collection from Royal Botania.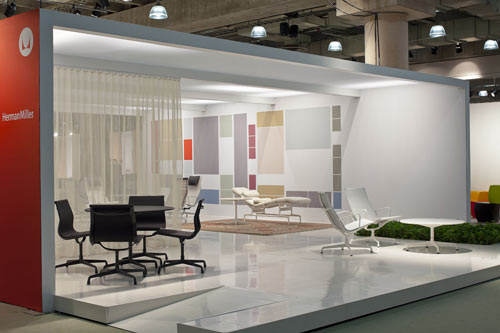 Photo: Herman Miller
Herman Miller launched a new series of Eames outdoor. However, technically, these aren't new, as the Eames aluminum group was originally designed for outdoor use for the Miller House.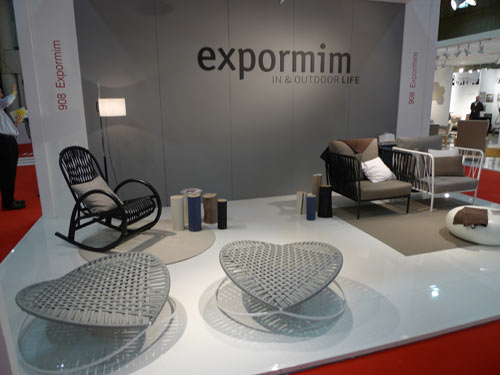 Some nice indoor/outdoor pieces from Expormim. I particularly like the butterfly-style ottoman/stool thing.
More ICFF posts this way.