IKEA Wants You to Hang Up the SYMFONISK Speaker on the Wall Like a Piece of Art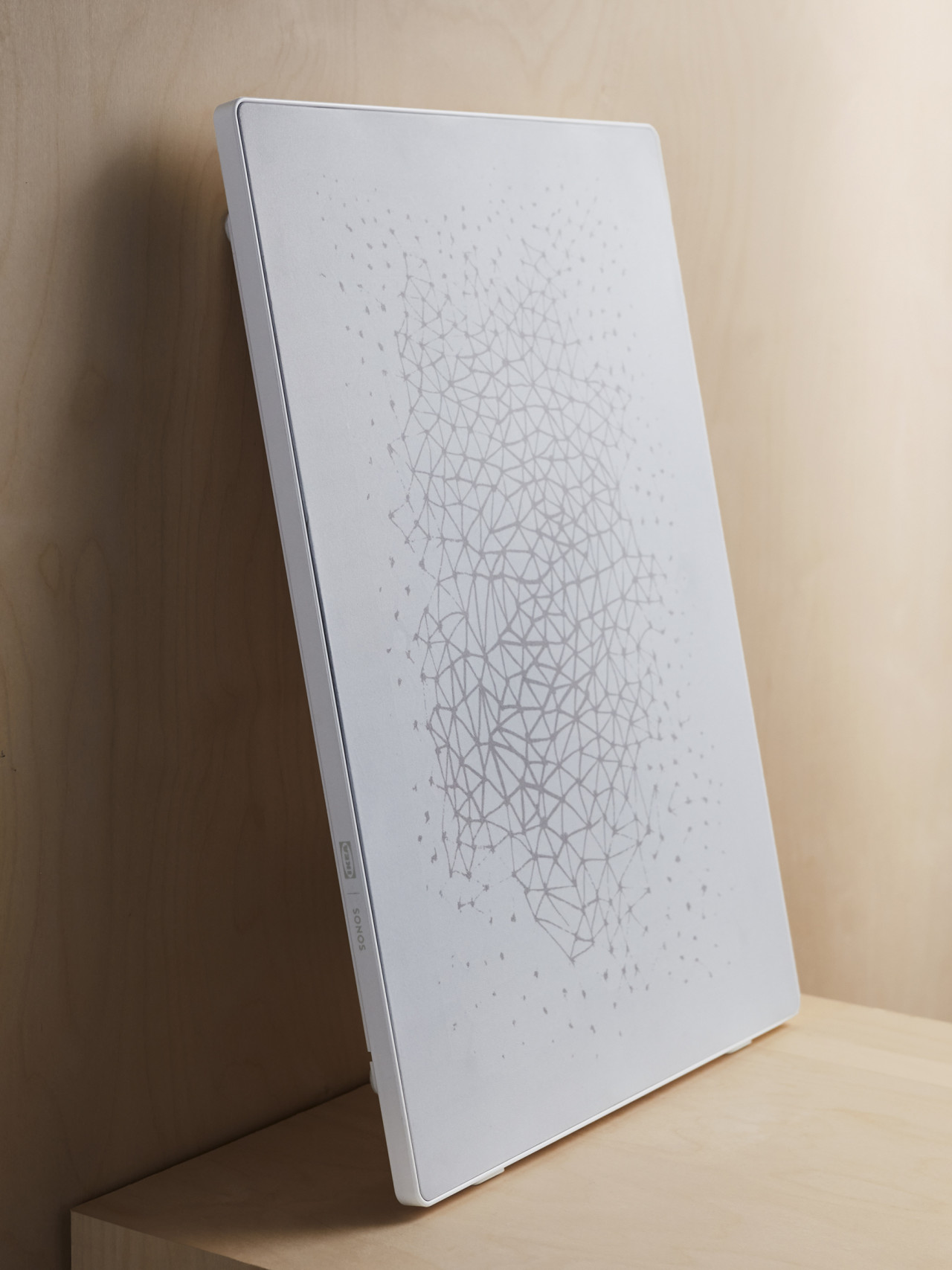 IKEA Wants You to Hang Up the SYMFONISK Speaker on the Wall Like a Piece of Art
1/8 Photos
2/8 Photos
3/8 Photos
4/8 Photos
5/8 Photos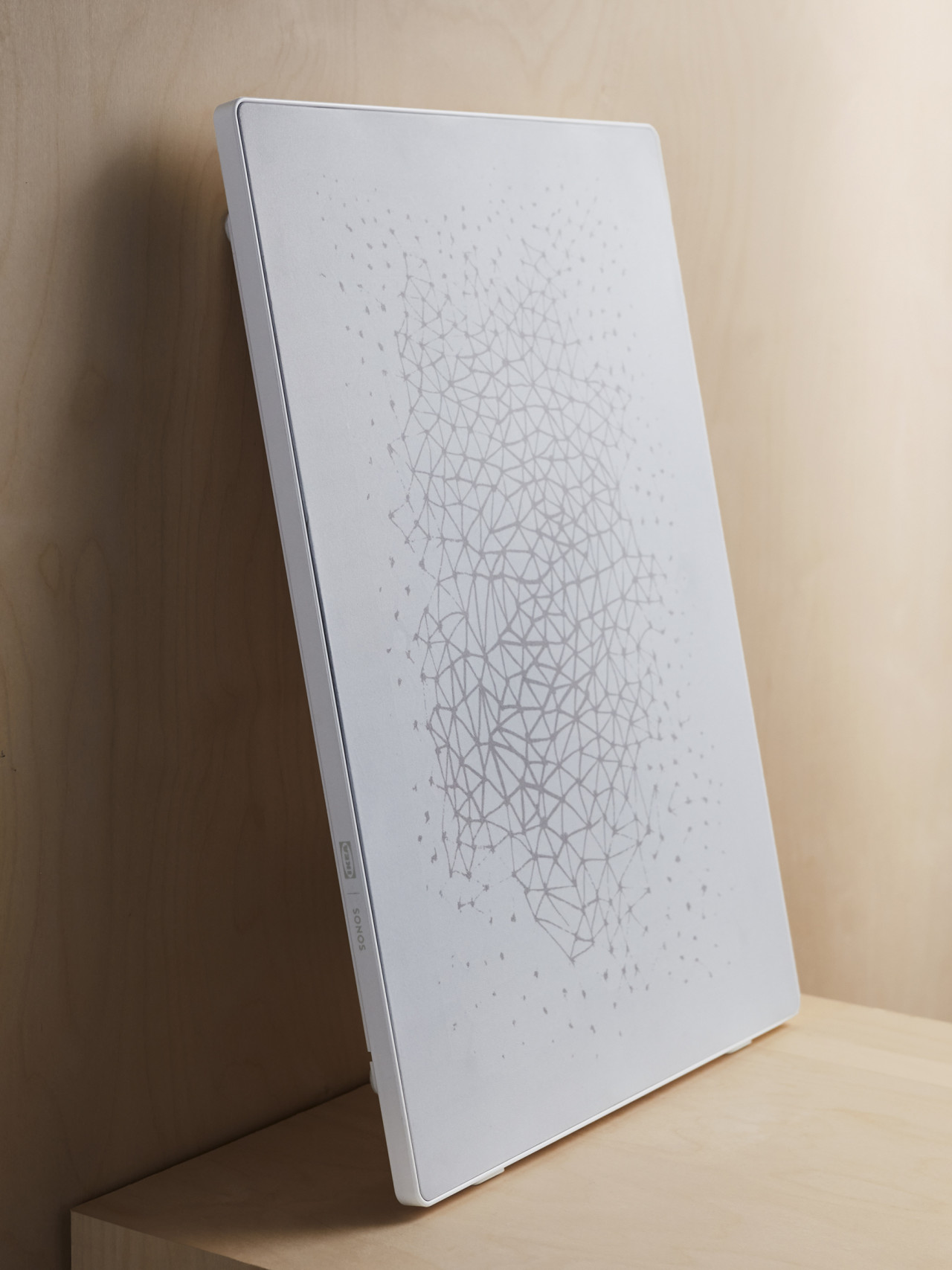 6/8 Photos
7/8 Photos
8/8 Photos
It's not all too surprising IKEA is back with a new addition to their smart home category, a new wall-mountable audio speaker disguised as a picture frame. Joining their previous efforts with Sonos (the SYMFONISK bookshelf speaker and table lamp), the Swedish furniture brand continues to serve those who believe in the notion home audio is best heard rather than openly seen with the announcement of the new SYMFONISK picture frame.
IKEA designer, Andreas Fredriksson, the speaker was inspired by the idea: "furnishing your home with sound". To this purpose the speaker is outfitted with interchangeable fronts; a unit can work as a singular sound source, but also in multitudes as both an aesthetic and audible mood, each with their stream settings using the Sonos S2 app, allowing users to send different streams to separate devices at once.
I envision the speaker blending in, on a picture wall, together with other picture frames. That was the key point of the design: we wanted the product to be handled much like a traditional picture frame, both in the way you hang it and how it fits with the other frames on a wall.
– Stjepan Begic, Product Developer, IKEA of Sweden
Measuring at 22″ high, 16″ wide, and 2″ deep, the frame is fairly slim, but not completely inconspicuous when grouped with actual wall art. But it is still small enough that the dimensions open up a world of placement options many speakers don't offer, ideal for finding the sweet spot for optimal listening.
Where this latest IKEA x Sonos gets interesting is with its Apple AirPlay 2 compatibility. That means if you've got a Sonos Arc or Beam soundbar, you could wall mount a pair of the slim and unobtrusive picture frame speakers behind you on a wall for a fuller surround sound experience; the speakers can also be physically daisy-chained together. The ability to hang the speaker either vertically or horizontally further expands placement options, an especially welcome feature for small space dwellers.
IKEA is launching the $199 SYMFONISK picture frame initially in two options, one black and one white, each design attributed to artist Jennifer Idrizi, who cites cymatics – the study of visual sound vibrations – as the inspiration for the abstract mesh-like pattern that fades in and out from the center to the corners. Later this year two additional add-on panel designs will be offered for $19.99. Here's to hoping IKEA one day offers the option for users to upload and order customized panels printed with their own designs to truly make the SYMFONISK picture frame a piece of art.