IKEA continues to think outside the box when it comes to new collections and their latest, perhaps, is nowhere near the box at all. Their products have long been the inspiration for "hacking" and that's what sparked the idea behind SJÄLVSTÄNDIG. The limited edition collection is for those clever DIYers – the ones who take IKEA products home and make them all their own – and that's what they're hoping you do with these products. So, for all you creatives out there this bold and quirky collection was made just for you.
SJÄLVSTÄNDIG is full of colorful curiosities, like modular carpets, furniture legs, cushions, tape, tables, and vases, aimed to inspire you to express yourself via your home decor. They're designed to be the foundation for you to build on so get out your thinking cap and get going. Try something new and make the products into anything you want or whatever makes you happy. As IKEA Creative Leader Maria O'Brian says, "Go crazy, express yourself."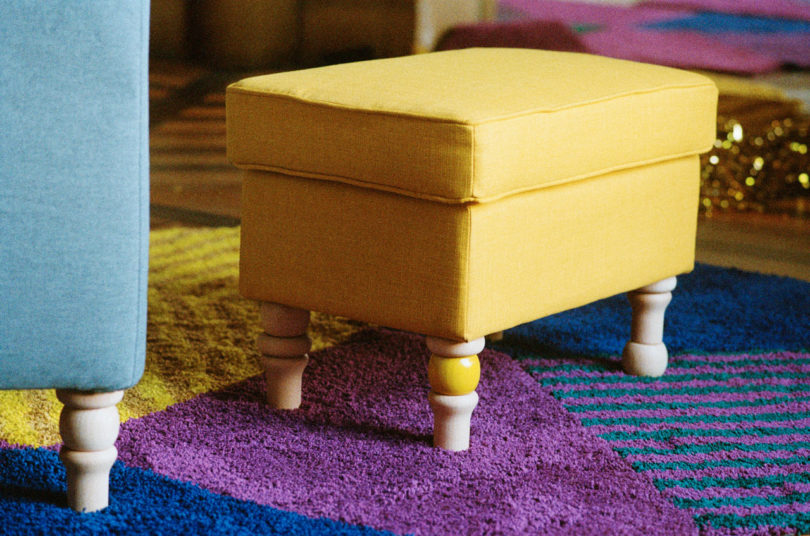 From Maria O'Brian, IKEA Creative Leader:
SJÄLVSTÄNDIG is a way of expressing your identity in a home context. It's about showing off your personality, that you're not bought. I think it's kind of what you strive for in life and in work. You typically don't strive to be a copycat.