Designed for HORM by Marc Thorpe Design, the IKON tables might be scaled back, but they remain an elegant option for a table. The idea was to create a table with "as little design possible" and the result is just that with its hyper thin, highly engineered, sleek aesthetic.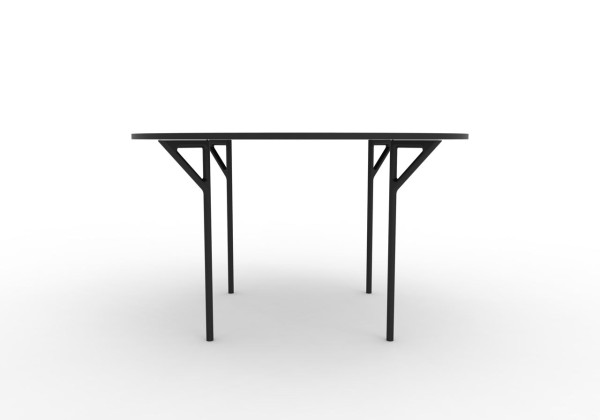 The ceramic tabletop is supported by four simple, tapered legs that act like a truss. The triangular detail under the surface provides extra stability. Each leg is made out of wood with hidden steel reinforcements.
IKON comes with either a round or square tabletop.