Vogue.com's Lauren Santo Domingo, who is usually sharing the interiors of others, recently got out from behind the lens to show Vogue readers her NYC Flatiron loft that she shares with her husband Andrés Santo Domingo.
What I like about the apartment is first that she uses a lot of dark tones — it's not at all what I would expect just from looking at her. And yes, when I look at people I imagine what their homes might look like. Am I the only one who does that?
Living room includes a bronze statue of her dog, Georgie, made by artist E. Cunningham.
A Lalanne hippo bar. That's a new one.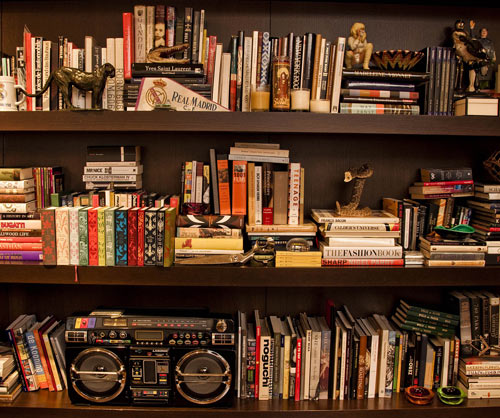 I like that she calls this bookshelf her "lending library."
I'm kind of geeking out on Lauren's husband's space, AKA Hipster McNerdtown. They're an all-vinyl household, which is so cool because I could never do that so I think people who do that are exceptional. Her husband is also an avid toy collector.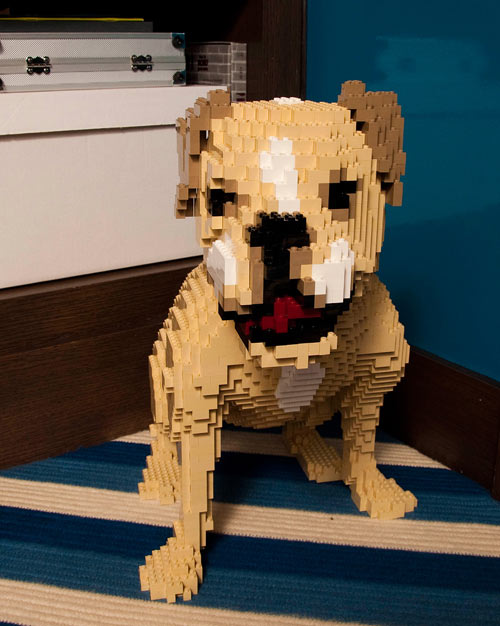 Another rendition of her dog made out of LEGOs by artist Nathan Sawaya. I want Beans and Lulu immortalized in LEGOs.
I want to die on this couch. Pattern mixing + plush sofa + Mao pop art = awesomesauce. Her outfit, meh, not so much.
Photos courtesy of VOGUE/Claiborne Swanson Frank.

Design From Around The Web