Italian designer Massimo Faion partnered with the Carway Gallery in an installation, called the Posa Project, of one-of-a-kind falcon stands to be presented as part of Design Days Dubai 2015, which includes a live falcon performance.
Faion adds his own contemporary spin to the classic falconry perch, which he researched extensively for technical accuracy. The new interpretations features modern materials, like solid beech, Italian marble, and pure brass components made by Milanese artisans. Each of the brass elements were then plated with pure gold, pink gold, shiny and matt silver in De Vecchi laboratories.
Each piece of the four-piece collection is not only functional for the falcons, they're elegant, sculptural objects that can stand on their own.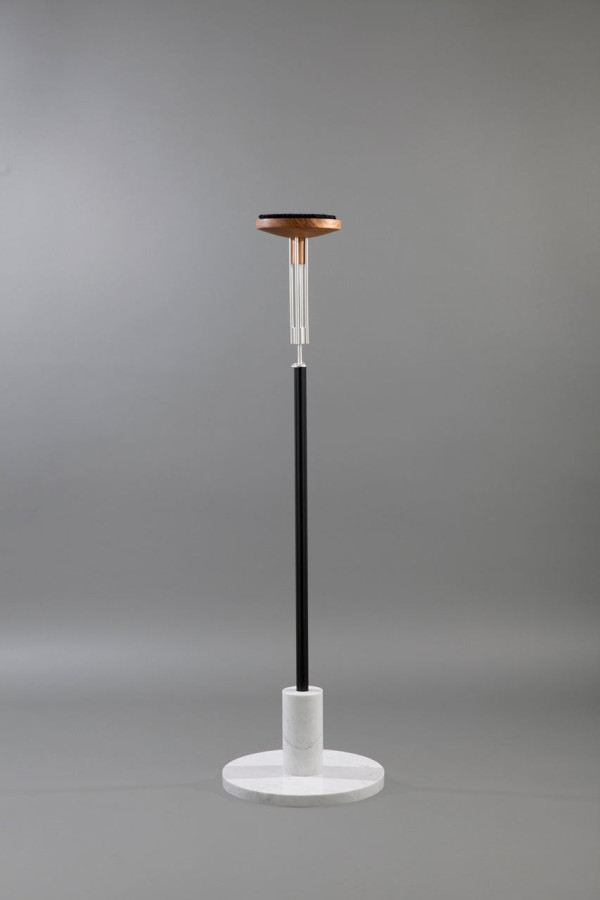 Photos by Canio Salandra, courtesy of v2com.net.