Architect Robert Marin, of Bucharest-based NUCA Studio, was invited to participate in InstalArt / Obiect / 003, an exhibition held earlier this year, and described the design, named "Investigation in a Salad Bowl," as "an exercise in representation, generative process and playfulness." The idea began with a salad bowl designed by Marcel Klamer which lead to devising a plan that would replicate the way in which the bowl rotated its position towards the user. They came up with a low-tech "machine" that would simulate the making of an abstract salad.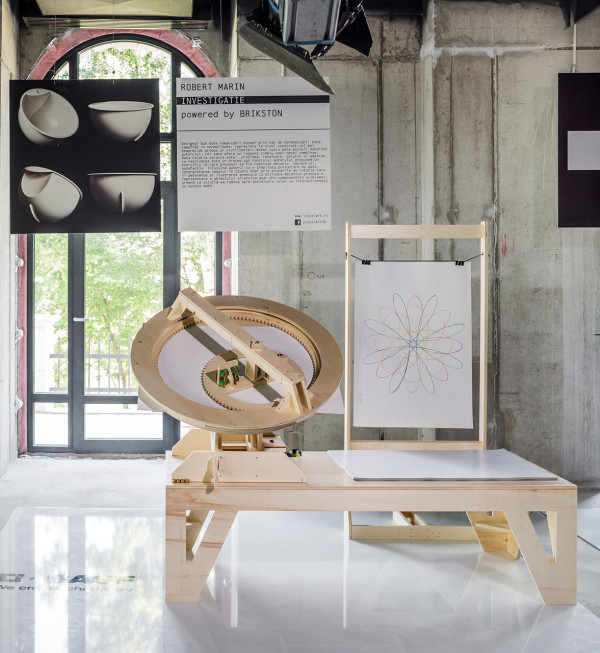 Visitors were allowed to interact with the machine and create their very own "graphic salads" if they wanted, much like the children's Spirograph toy! They got to insert different colored markers into designated slots to achieve various results. They were given no instructions so the results were completely unexpected.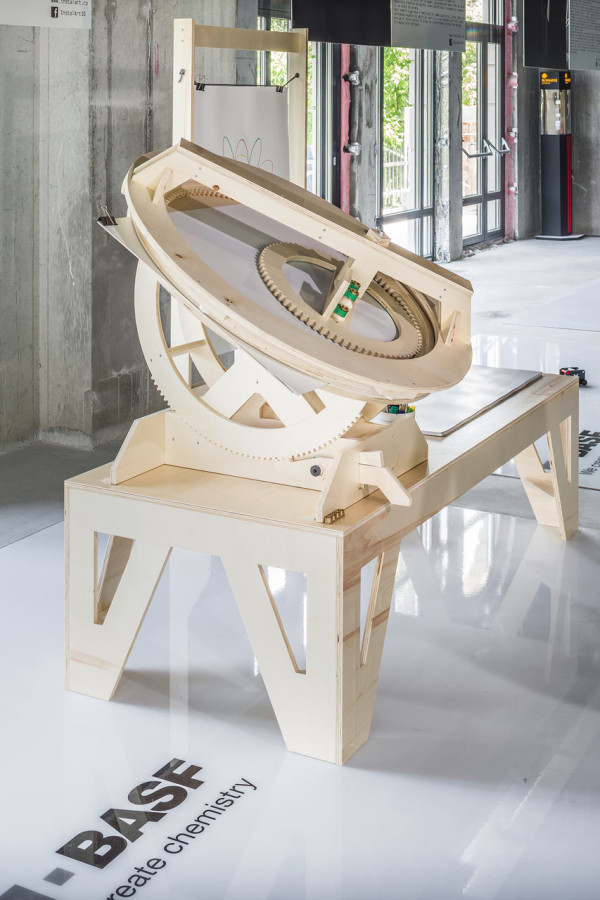 Prior to the installation, no models were tested. The pieces were CNC cut and laid out, but the project remained in file form only until the exhibition.
Photos by Cosmin Dragomir.

Design From Around The Web