INTERNA_MENTE: A Mesmerizing Hall of Mirrors at Milan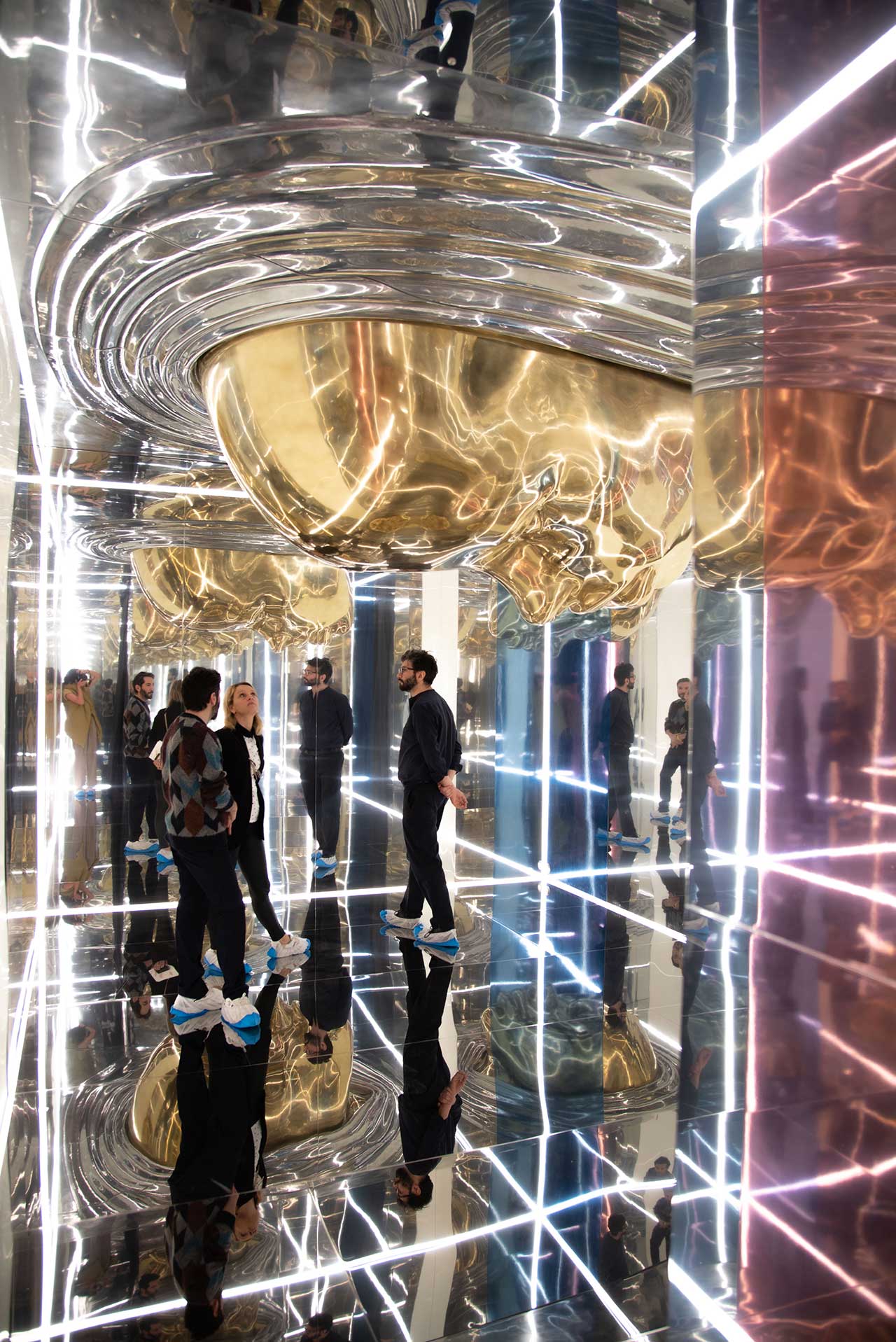 INTERNA_MENTE: A Mesmerizing Hall of Mirrors at Milan
1/11 Photos
2/11 Photos
3/11 Photos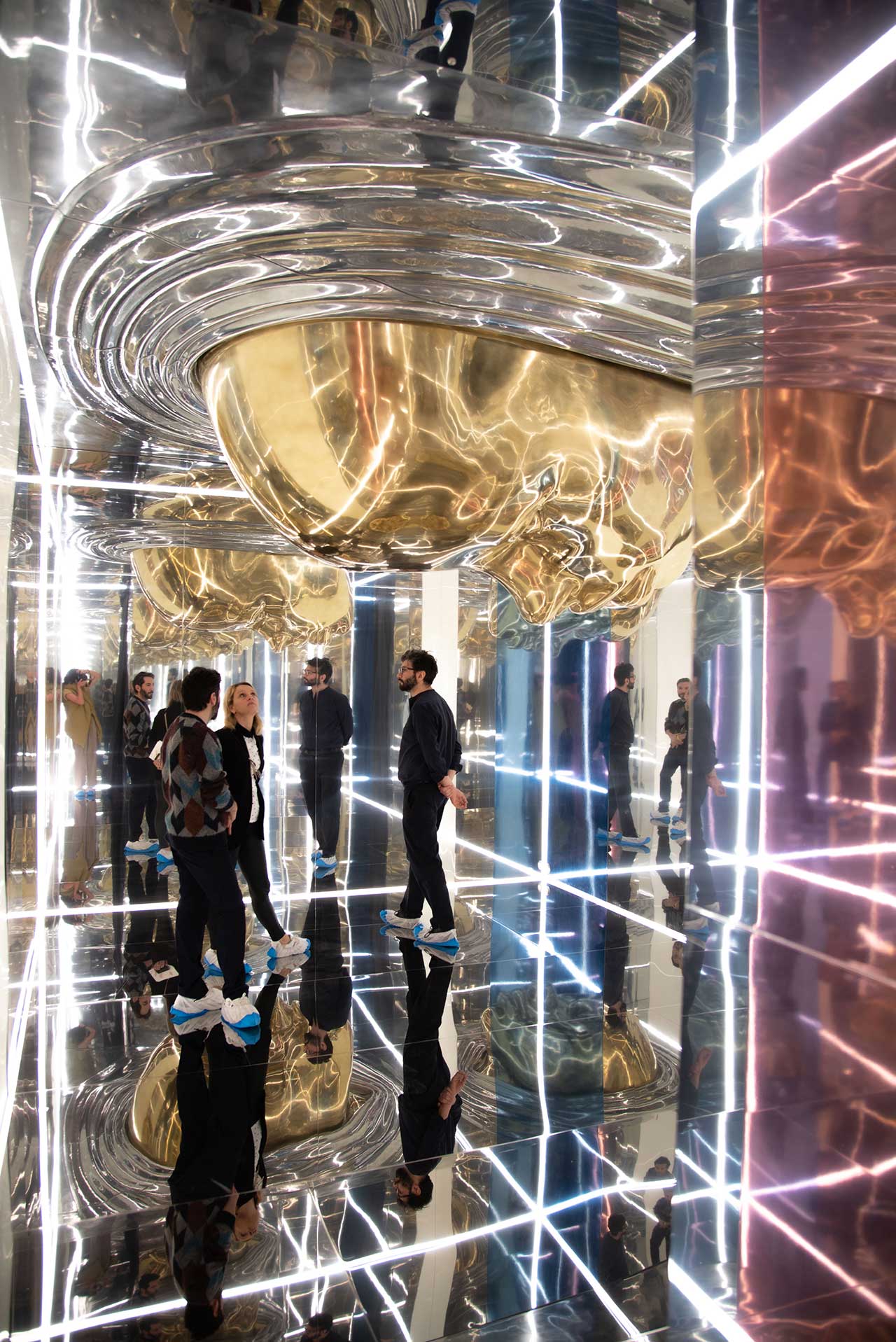 4/11 Photos
5/11 Photos
6/11 Photos
7/11 Photos
8/11 Photos
9/11 Photos
10/11 Photos
11/11 Photos
Veneto-based Materica landed at Milan Design Week 2023 and made quite the impression with their INTERNA_MENTE being one of the most visited installations in Alcova. The company, best known for their wire metallization of surfaces, turned a former cold storage room into a mesmerizing chamber of mirrors designed to encourage visitors to reflect, self-reflect, and listen.
Materica transformed the space lining it with recycled MDF sheets they metallized to create mirror-like surfaces that were treated with oxidation and coloration processes. The multi-step process resulted in refractions that bent light on every surface throughout the room. Protruding from the floors and ceilings were a series of three-dimensional golden faces pushing through the flat surfaces, almost like they were coming up for air after being underwater. Topped off with additional color effects and the space turned into an array of optical illusions that felt otherworldly.
"We wanted to create a place outside of space and time, where you can find yourself welcomed and heard. A temple where we can take a moment to feel like "ourselves," outside of the pressures of society, the superficial, appearances and absences," says Tiziano Guardini and Luigi Ciuffreda of GuardiniCiuffredaStudio, creative directors of the INTERNA_MENTE installation.
The mirrored surfaces that reflect us make us the central characters of our own being, here in the present. Face to face with a figure that in turn acts as our mirror. The interior becomes exterior, because that image is the materialization of our intimate dialogue with ourselves.