It was just last week we shared the insights and opinions of industrial designer David Tonge about the future of digital photography, a conversation which led to the importance of retaining a physical connection with the mechanical past even as our interactions with design becomes increasingly virtual. Perhaps Tonge would appreciate the material exploration Panasonic unveiled at Photokina 2014 in Cologne in partnership with German design firm WertelOberfell and 3D printing company Materialise as a conceptual exploration hinting at the possibilities 3D printing opens for consumer electronics.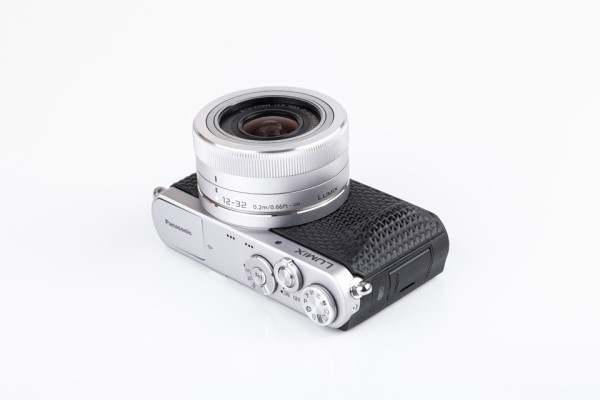 Together the Epochs Collection represents and honors three modern eras of design: Art Nouveau, Modernism and Digitalism. Utilizing additive manufacturing, each of the highly intricate detailed cases was designed to snap onto the pocket-sized Panasonic LUMIX DMC-GM1 seamlessly as a user customization option.
Most intriguing of the three is the protruding ribcage of copper wire forming a hand grip gracing the Art Nouveau Epoch case – offering a uniquely chaotic surface serving a purpose beyond aesthetics – an ergonomic upgrade where texture and form should improve in-hand comfort.
Though just a proof-of-concept design, the Epoch Collection idea is an interesting nod to smartphone case customization and more than hints Panasonic is considering a future when digital cameras could be accessorized/customized for both aesthetics and ergonomics with relative snap-on ease.