There's nothing fun about walking into your dark place at night with your hands full trying to find the light switch or stumbling to the bathroom in the middle of the night feeling the walls as you go. Feltmark recognized those struggles, and much more, and developed Ellum Solar, a smart, wall-mounted light decked out with motion sensors that will illuminate your path when it detects movement.
Made of solid hardwood in Los Angeles, Ellum has a solar panel on one side to charge it and it works for up to six months after charging for only one day. By having a solar panel, it does away with cords and wires when it's time to charge.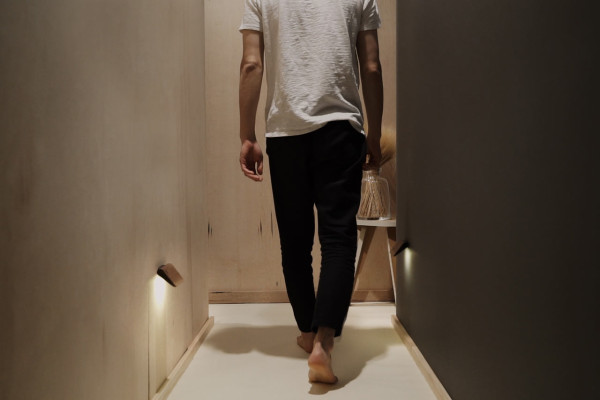 The streamlined body conceals the solar panel, LED diffuser, and neodymium magnets, which are also in the mount. The magnetic mount means you can adjust the light however you wish.
Besides working as a motion sensor light for a hallway or dark room, Ellum is also bright enough to work as a desk lamp or a flashlight.
If you want to live in a bruise-free world, check out their already funded Kickstarter campaign for more details.