Surrounded by 400 olive trees in the southern part of Portugal, the House in Tavira was designed by Vitor Vilhena Architects. The residence now consists of an existing structure and a new one that are connected via a glass hallway.
Each volume remains separate with its own unique shapes, one with irregular geometry and the other not, while still working together as one cohesive household.
It's clear that the home is built to focus on the natural landscape that surrounds it with the huge panes of windows that are featured in each room.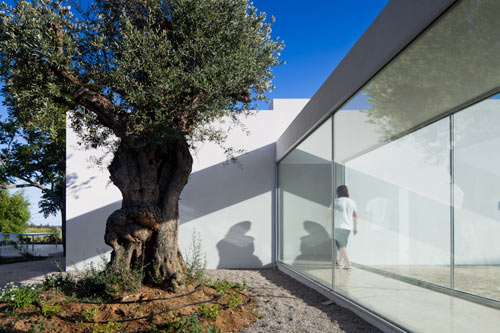 Sloped walls on the structure to the right…
And right angles on this one.
The mostly white interior becomes the backdrop to the greenery and blue skies that you see from every angle while indoors.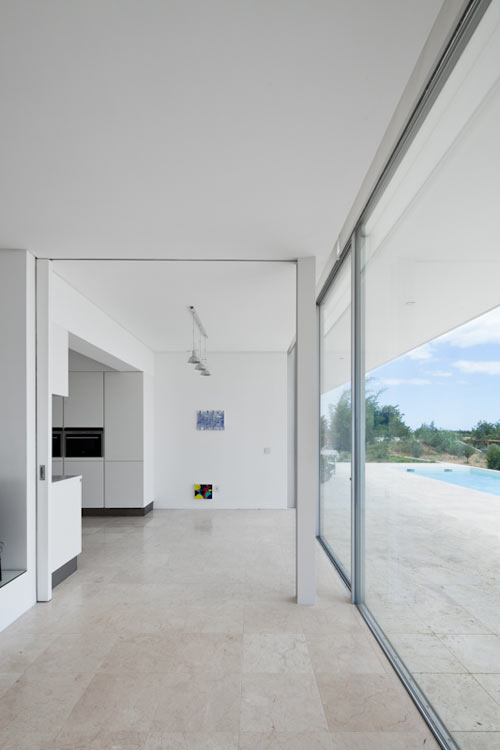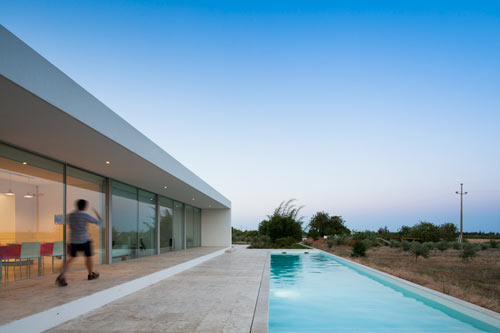 Photos by Joao Morgado – Architecture Photography.

Design From Around The Web