Caesarstone partnered with London firm Raw Edges Design Studio to create a conceptual installation at the 2014 Interior Design Show in Toronto. The show, called Islands, is the result of Caesarstone asking the duo to re-examine the use of surfaces, or countertops, in the home environment. As only their creativity allows, they took surfaces and turned them into the structure itself.
The pair played around with models when designing the Islands collection and the result is this animated video:
The collaboration goes beyond models and animation though, these ideas are being turned into actual components for your kitchens, bathrooms, and play spaces. While surfaces are generally just used for countertops, Raw Edges decided to reposition them as the binding element of the design.
Instead of separate units or cabinets, Islands offers voids within the surface for items to be placed in, like sinks, cabinets, or appliances. The Caesarstone surfaces are mixed with various materials including reclaimed wood, terra-cotta, glass, and others.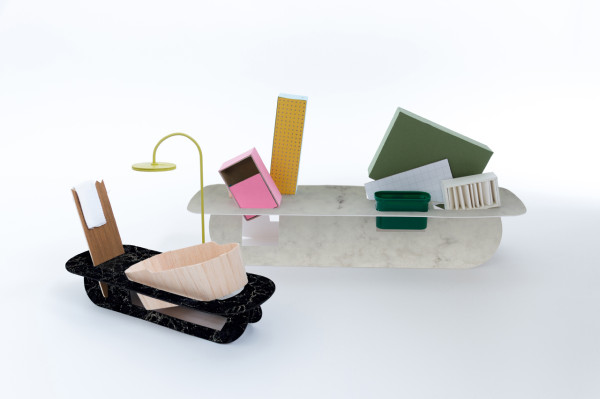 If you're heading to IDS, look for Islands being displayed in a range of uses: from kitchen, bathroom, child play areas, a ping pong table, and a fish tank.
We visited Raw Edges in their studio last year – watch the studio visit video here.